We believe a home office should be afforded the same ergonomic tools considered a necessity within the workplace; here are six ways to do just that.
The vision we have of our perfect 'work from home' situation doesn't always align with the reality. Cramped quarters, bad connections, taunting blank pages and walls aren't the creativity-sparking surrounds we envision for ourselves.
Investing in your work environment has a direct and positive impact on productivity. Among a few minor interior tweaks - worth adopting if the aforementioned blank walls don't spark joy - these desk-side tips can turn a home office, whatever shape that takes, into a space that's as functional as it is soothing; joyful as it is practical.

Whether productivity, creativity or both are the goal, here's what to surround yourself with to ensure working from home is satisfying, no matter the circumstances. whether you're back in a traditional office, at home, or somewhere in between – Living Edge is here to help.

1. Coffee Culture
Regardless of which you prefer – coffee, tea, etc. everyone needs a reliable cup at their side. Chances are that this morning ritual will set the tone for your day.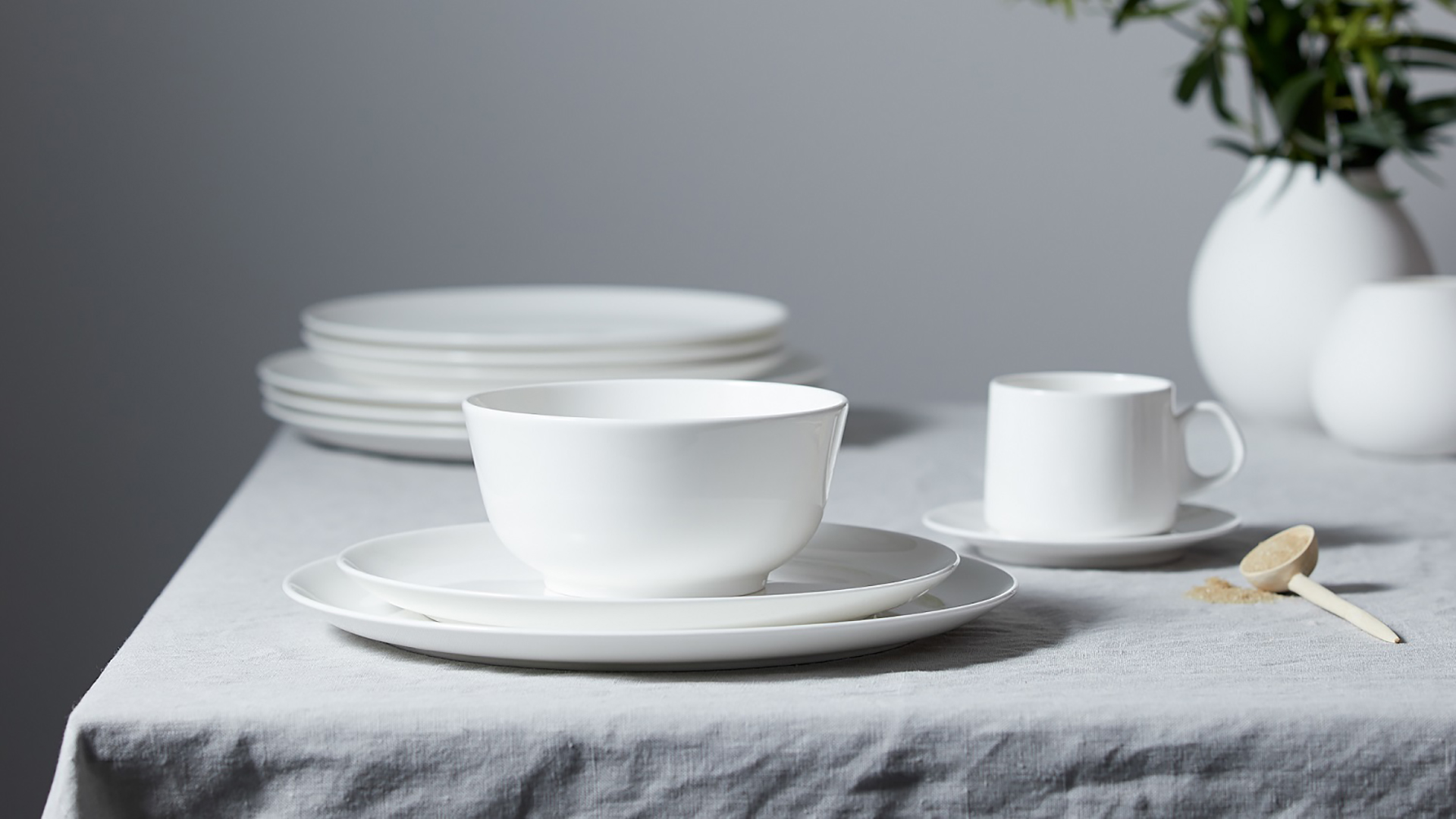 A timeless collection driven by elegance, David Caon for Noritake is crafted in fine bone china, featuring a minimal aesthetic that is both light and delicate to hold, yet extremely robust.

2. Take a Seat
The right chair can improve cognition and your ability to handle stress. The special features of our Herman Miller Task Chairs are designed to work together to comprehensively support the human form, creating total spinal support.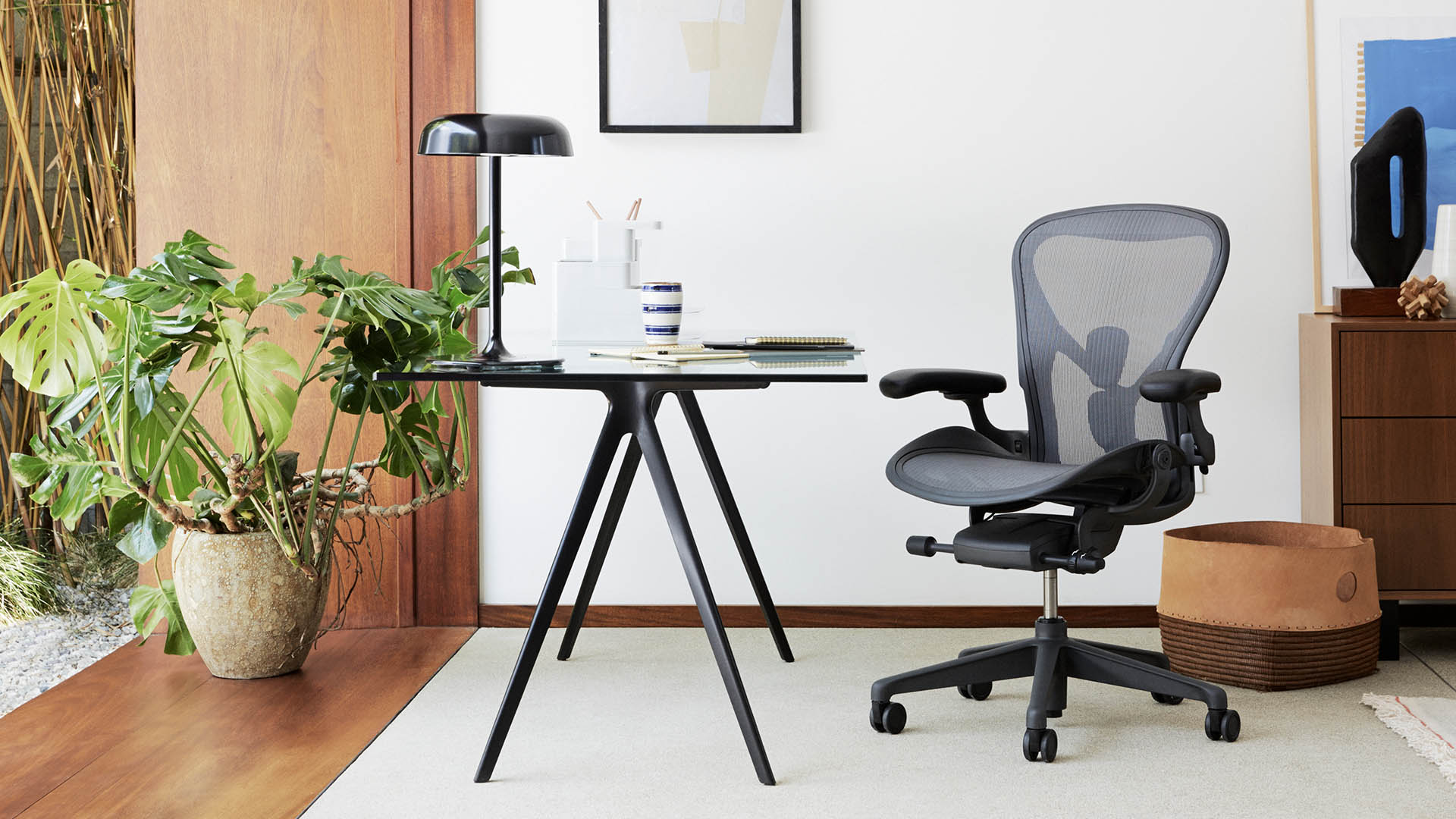 Remastered to meet the needs of today's work, workers, and work environments. By coupling co-designer Don Chadwick's vision with Herman Miller's latest research around the science of sitting, the new Aeron works smarter than ever before—so you can too.

3. Surround Yourself with Sound
Productivity often means having your phone out of sight and out of mind. It's a wise decision to invest in a Bluetooth speaker that will play podcasts, classical music and playlists without distracting you from the work at hand.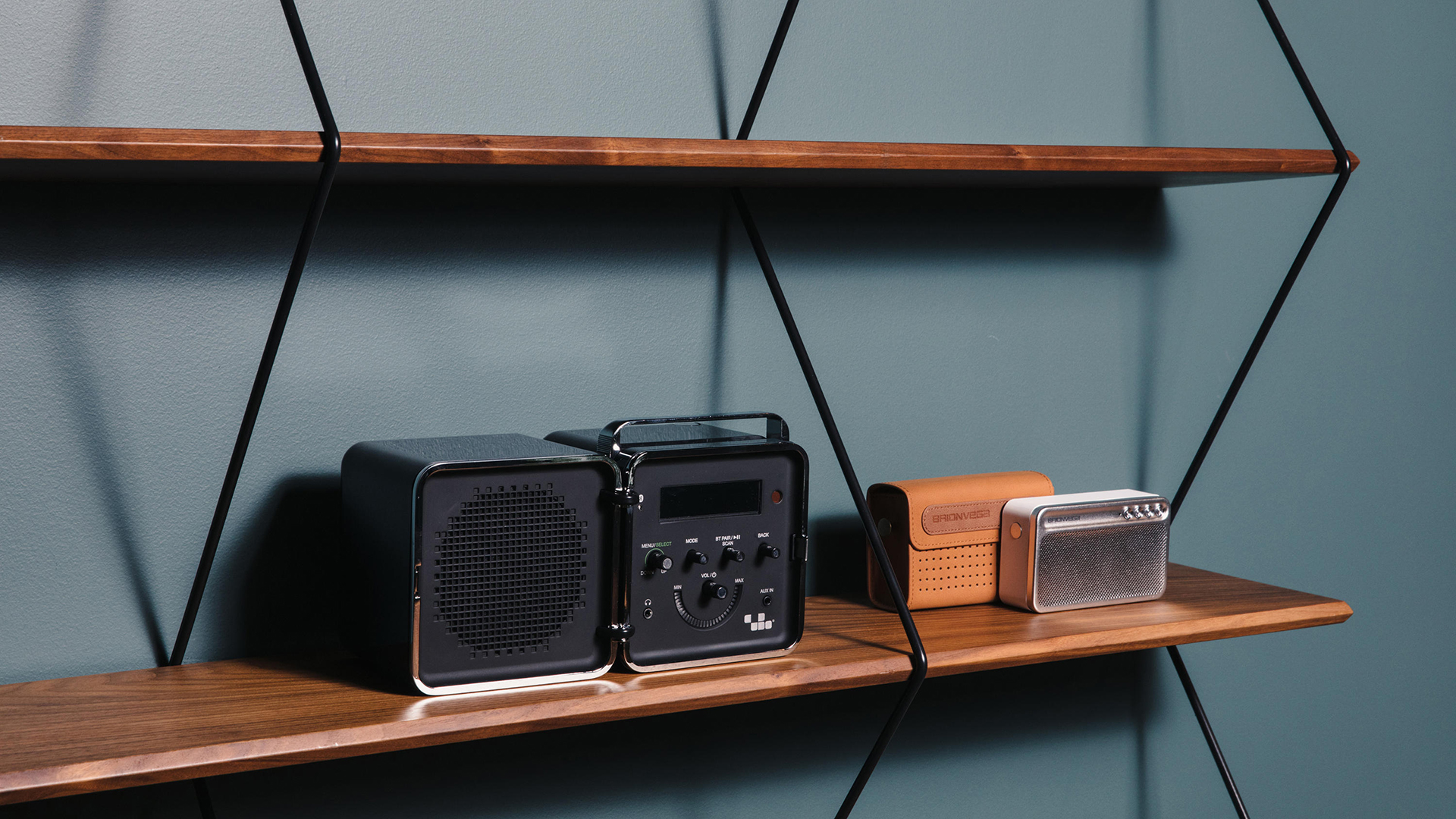 A shape that remains unchanged after 50 years thanks to its unparalleled style. The Radio.cubo has become a cult object of Italian design now even more colourful and technologically advanced.

4. Desk Decisions
Consider these important points in choosing the best desk for your needs. (a.) Surface Space; Clutter is the enemy of a calm work environment. Be sure you have appropriate room to spread out documents etc. and focus on the task at hand. (b.) Cable Management; Further reduce clutter by choosing a desk that hides the many cords that gather around your workspace; from your laptop, monitor, desk lamp, charges etc. Use as many wireless devices as you can -- your mouse, keyboard and printer -- to reduce cable clutter as well. (c.) Sit v Stand; Sitting for hours at a time can wreak havoc on a person's back. Consider giving your back a break by using a stand-up desk. This is proven to make the user feel more alert and productive on the job.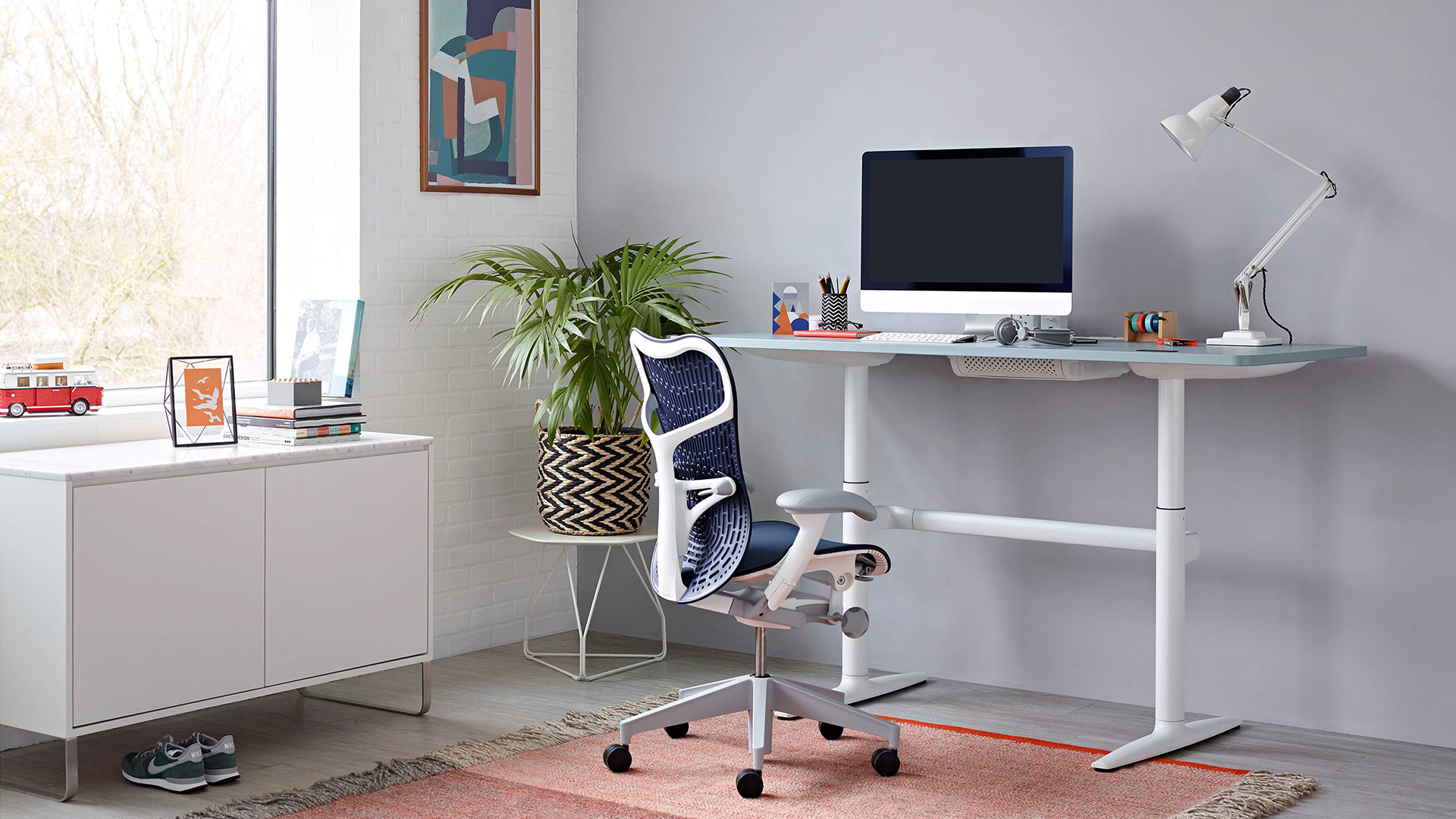 The Atlas Single Freestanding Desk is an electric-powered height-adjustable desk system that goes beyond the sit-to-stand desk. Effortlessly adjust the desk height using the integrated touch control.

5. Signature Scent
Another one of life's mood effectors, fragrance can turn the physical world around us into a soothing green forest or musky field of flowers in seconds; an essential that does wonders for the mind, body and soul.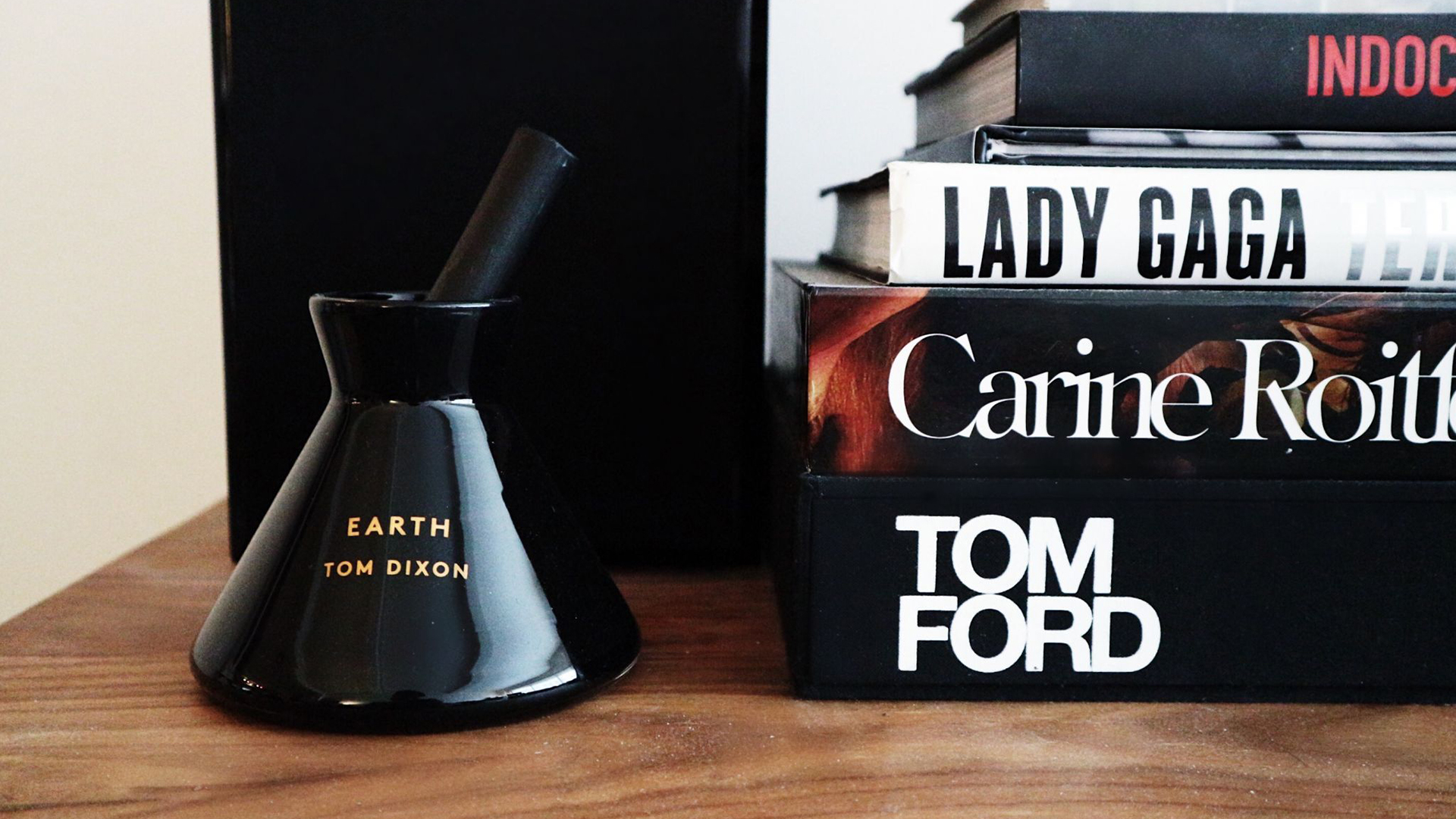 Tom Dixon's Elements series of fragrances are inspired by the medieval alchemist and eastern philosopher's quest to reduce all matter to four simple elements; four scents of extreme simplicity and individual character that reflect their elemental names of Fire, Air, Earth and Water.

6. Let There Be Light
Office lighting can have a major impact on your health. Overly harsh fluorescent or dim lighting is draining for your eyes, can trigger migraines, eye strain and headaches. Lighten things up to ensure you are feeling and working your best.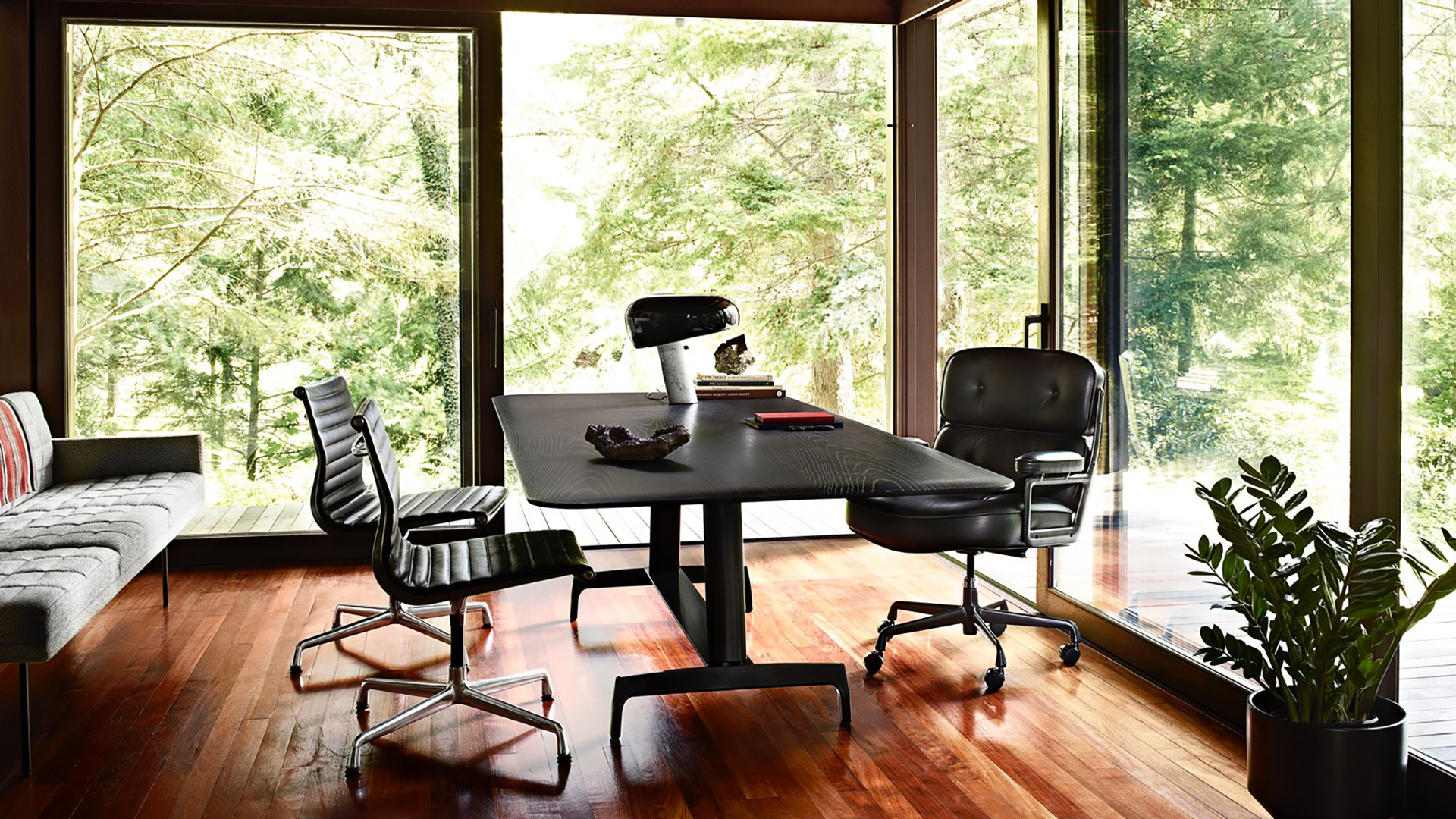 Snoopy – Flos. Designed in 1967 by Achille & Pier Giacomo Castiglioni, the Snoopy table lamp provides direct light through a thick glass disk and an enamelled reflector, both resting on a white marble base. The original design debuted in 1967, and this version was reintroduced in 2003 with updated technology.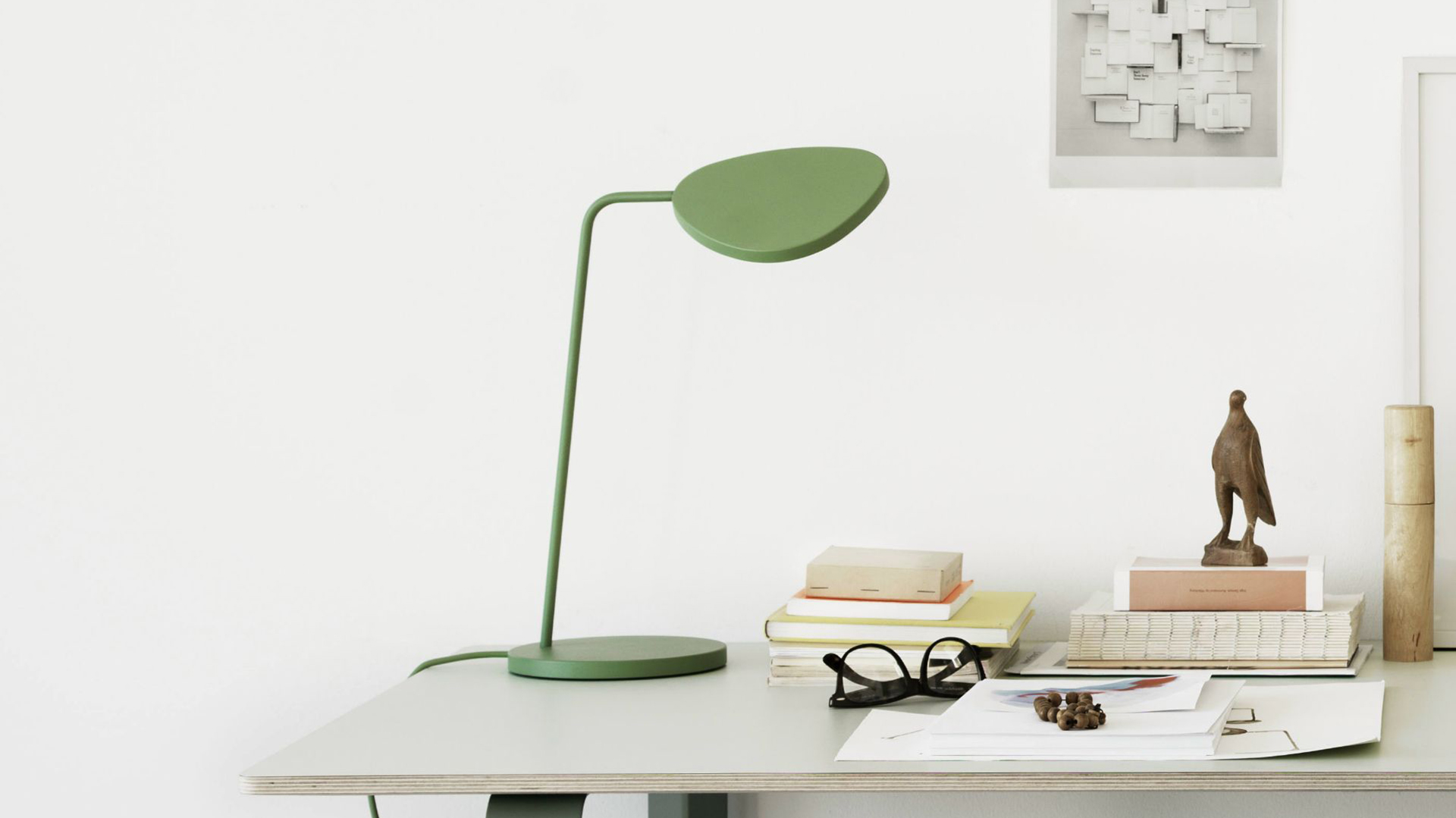 Leaf – Muuto. A sleek and contemporary addition to any home or professional space, the Leaf Table Lamp series is inspired by the leaves of a tree where the quiet and gently curved head changes shape as you shift it according to your needs.