An Australian first, ZETR's range of trim-less, and completely flush tech ports and outlets has merged seamlessly into the modern office landscape.
Through the 25 range, ZETR has achieved a minimalist masterpiece showcased through collaboration with heritage brand Walter Knoll.
The office landscape has evolved and transformed so frequently over the last two years that expectations, predictions, and aspirations for what the office should be, have never been more disparate. Some have forgone with the office all together. For others, the symbolic head office and flagship as a driver of company culture has never been more important. Those who have chosen to champion the head office have shifted to best support employee wellbeing, accommodate fluid working methods, and have integrated creative new solutions.

Work from home and hybrid schemes accelerated by the pandemic, the shrinking size of tech and its broader connectivity have freed us from some of the constraints of geography. Despite workplaces seeing less traffic day-to-day, the office has consolidated its value to businesses during the pandemic and has become an exciting prospect to redefine the way we work. With many businesses encouraging staff to return to the office, the working environment has evolved with staff recruitment, wellbeing, and retention being of the utmost importance.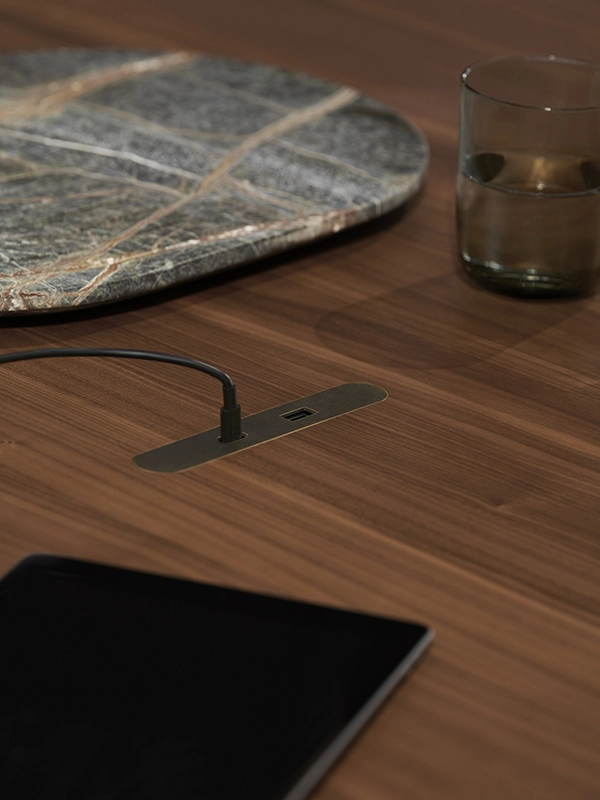 We've found ourselves on the cusp of a new era for commercial interiors. The new office environment incorporates flexible and permanent desk space, private and collaborative breakout spaces with power and tech integration, homely common areas and touchdown zones. With the increase of remote working, offices incorporated means to support several types of virtual collaboration, enabling staff to stay connected.
Recognising this shift, and the lack of sophisticated tech mediums, electrical brand
ZETR
quickly pivoted to create their latest "25" range. ZETR, well known for its refined and minimalist electrical fixtures, encourages architects and designers to explore the potential of interior elements, projects, and spaces. Founded in Sydney, Australia in 2017, ZETR has built a trusted reputation as a valued collaborator for architects, designers, makers, and creatives, providing innovative electrical systems for both residential and professional sectors.
"
ZETR 25
was born from a conversation around a Living Edge board room table. Walter Knoll and Living Edge discussed with ZETR the challenges they face integrating power and data within furniture, desks, and tables," explained Garth Elliott, Director and Lead Designer of ZETR. "The result is a completely new perspective which simplifies the entire experience for the designer, installer, and end user to create the cleanest and most flexible system possible leaving only a narrow metal inlay visible."
25 is an integrated electrical and data system for the future of charging and connectivity in workspace, education, and public space design. Featuring high output charging and fast data transfer, ZETR 25 integrates into varying surface types and thicknesses and is designed to sit flush in a range of metal finish faceplates. Power and data are delivered simply through single action connectivity of USB-A, USB-C, Cat6 and HDMI ports. 25 is a modular system that is configurable and interchangeable for functionality.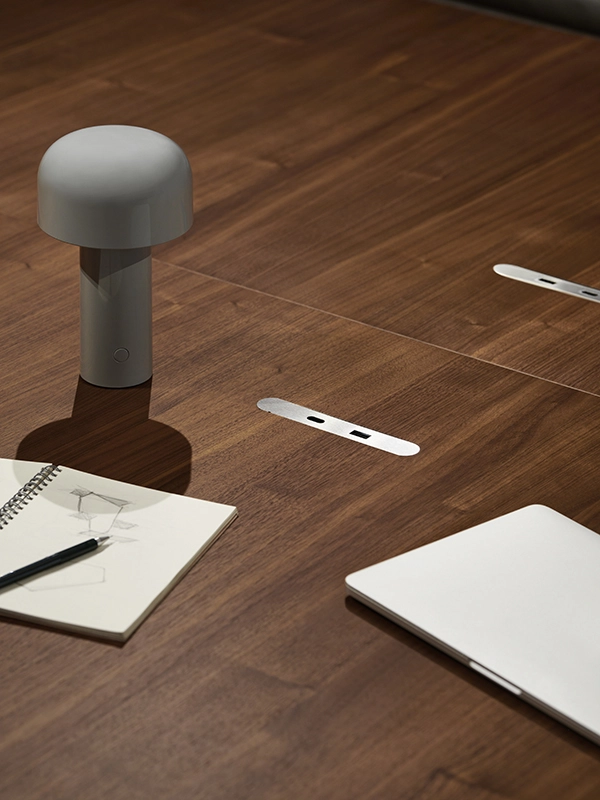 Explore the possibilities, the ZETR design team continues to innovate, problem solving future design challenges with reimagined solutions for interacting with power and data. Merging technology and design intent with the quality products that are resolved and timeless responses to the world around us.