Over the course of nearly two decades in business, Craig Bassam and Scott Fellows have always sought design inspiration from the mid-century modernist buildings in which they've lived and worked.
As we find ourselves working in spaces that no longer blur the lines between work and home – but that are quite literally both, BassamFellows has always designed with both spheres in mind.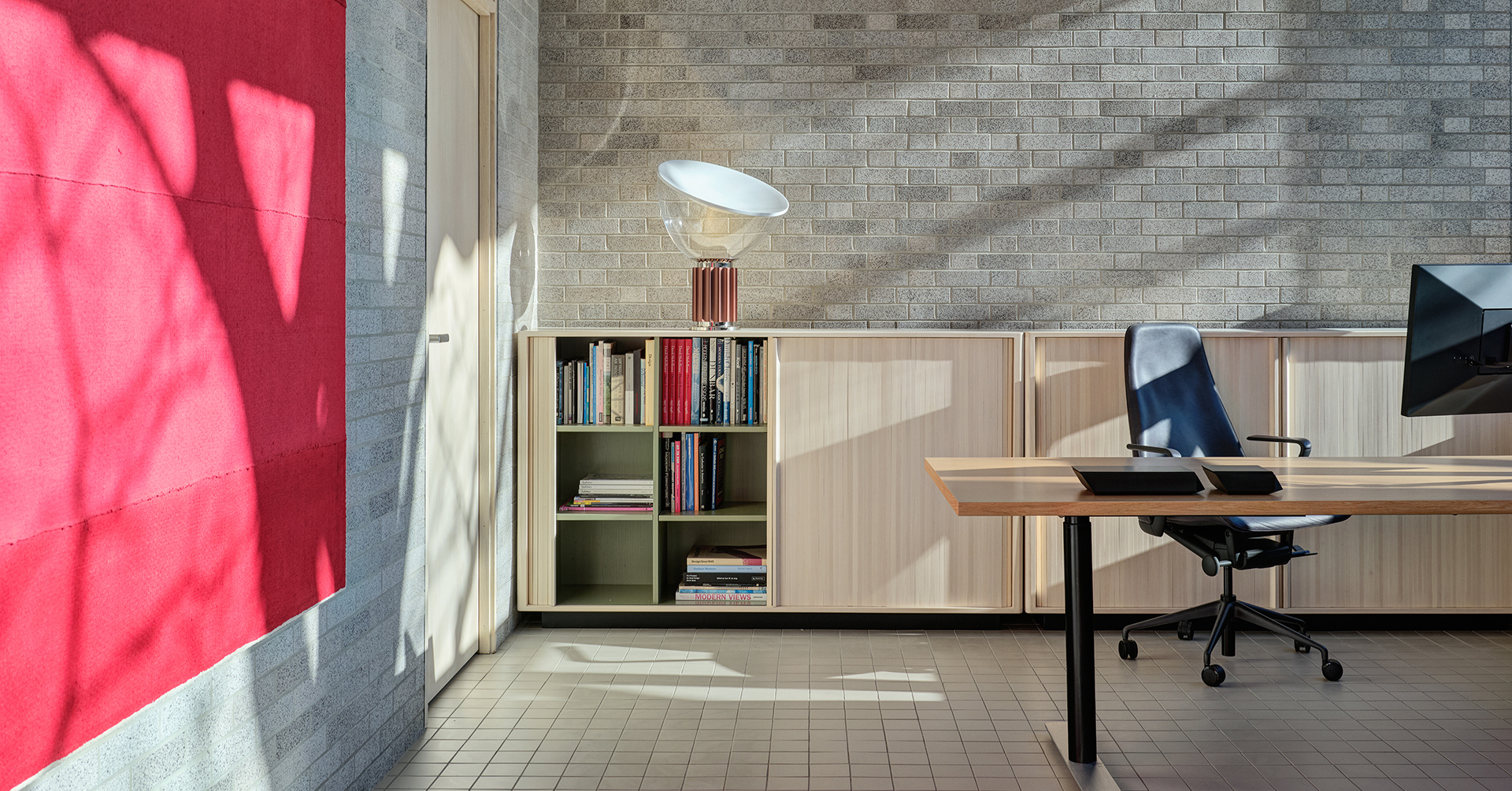 We can appreciate the sense of security, and feelings of control, that having a plan – no matter how general – gives us. Occasionally, albeit rarely, our plans may fall victim to a major disruption to the industry, economy or political climate. But so too apparently are they at the behest of seemingly innocuous events such as going for a drive. Just ask Craig Bassam and Scott Fellows, as this is ultimately how BassamFellows came to be.

Craig was working as an architect, and had never designed furniture; Scott had a history working as creative director for a number of high end fashion companies. They lived in New York City and shared an interest in architecture. On a whim one weekend they took a day trip to New Canaan, Connecticut, where they new Philip Johnson's iconic Glass House (1949) to be located, hoping to give themselves a self-guided tour of modernist architecture in the area.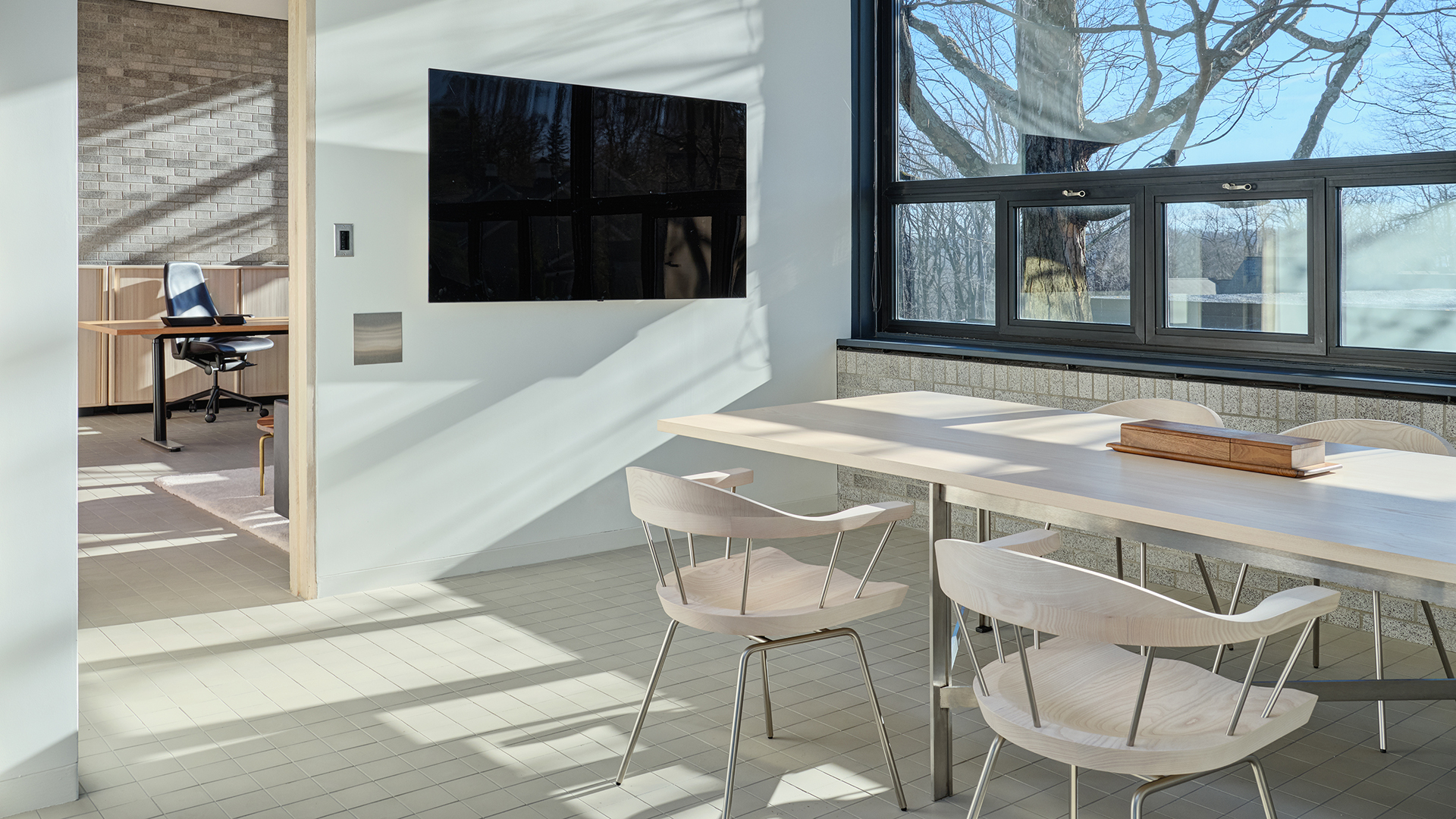 Not once did it cross their minds that this trip would be the catalyst to purchasing and restoring the Willis Mills House designed by Willis Mills for himself in 1956. This project became a journey that lasted four years and from it they gained not only a sensitively restored mid-century masterpiece to live in (that they were able to get recognised by the National Trust for Historic Preservation) but also the foundations for a new design-led furniture company pioneering a new kind of American luxury – inspired by the old kind.

Having moved to furnish the completed Willis Mills House with pieces from their extensive collection of mid-century classics, they wanted to complement these iconic pieces with contemporary yet like-minded pieces. Quickly they realised they couldn't find new pieces with the same inherent ideas as these modernist classics that shared the same level of craftsmanship and materiality: "This is where we began our company," said Craig.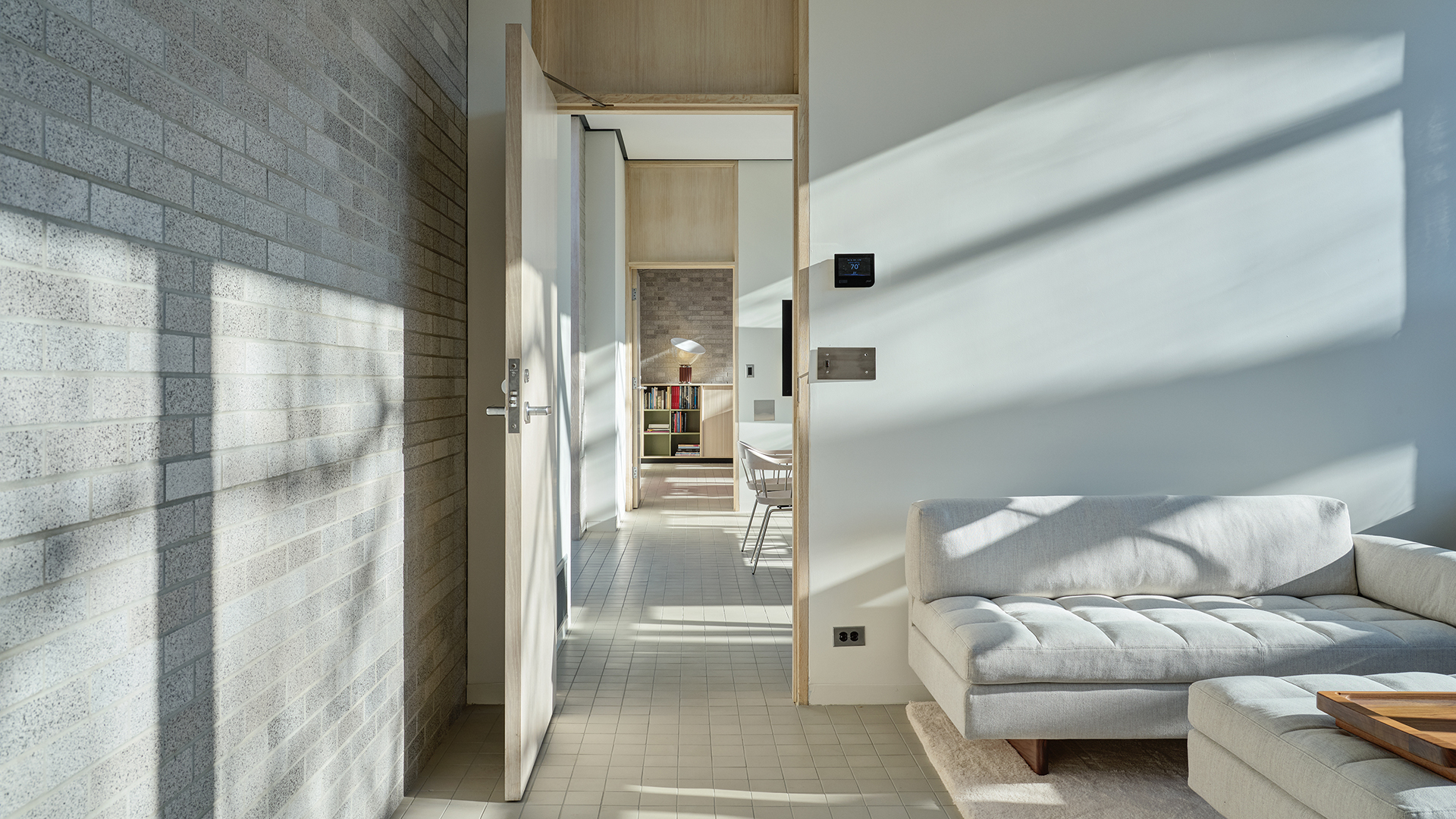 The long ends are lined with private offices while an open corridor circles around central communal and collaborative spaces and an indoor courtyard – all cased in glass walls.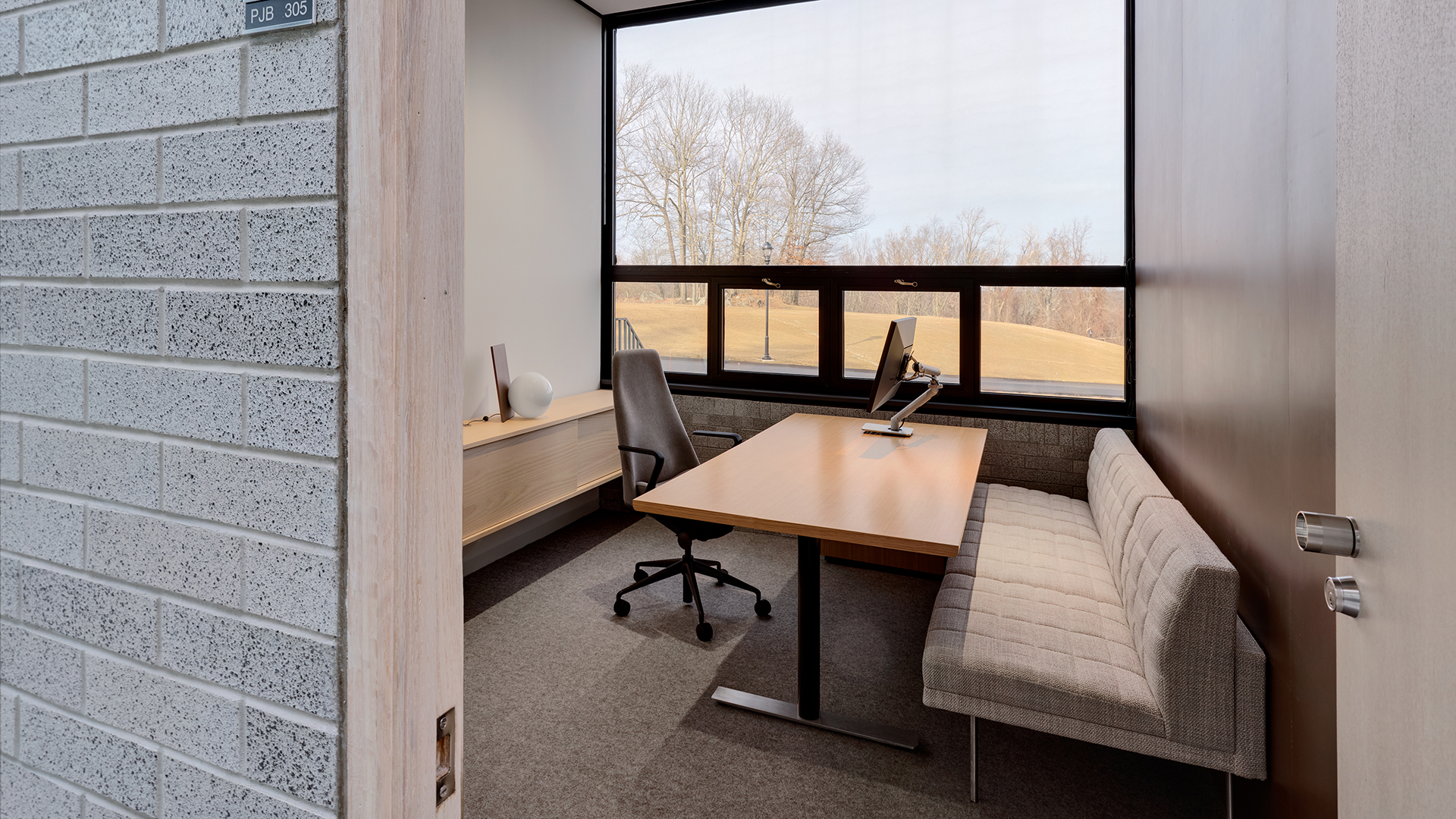 BassamFellows premiered a small collection of designs at Salone del Mobile in 2003. Within it, their now-iconic Tractor Stool was a taste of the brand pillars – craftsmanship, a modern, minimalist aesthetic, and timeless design – that would inform and characterise the pieces to come during the course of the next two decades.

Craig and Scott continued to work and live in the Willis Mills House for a number of years after the renovation/restoration. Eventually, they got itchy for the next project. This time around they had in mind that they would design a house on an empty block of land. But as fate would have it they ended up buying a Philip Johnson house called Hodgson House built in 1951. As the second owners every they are "a few years in, with a few years to go" restoring the house. "What we're doing to preserve the house is going to make it vibrant, durable and desirable for another 70 years," said Scott.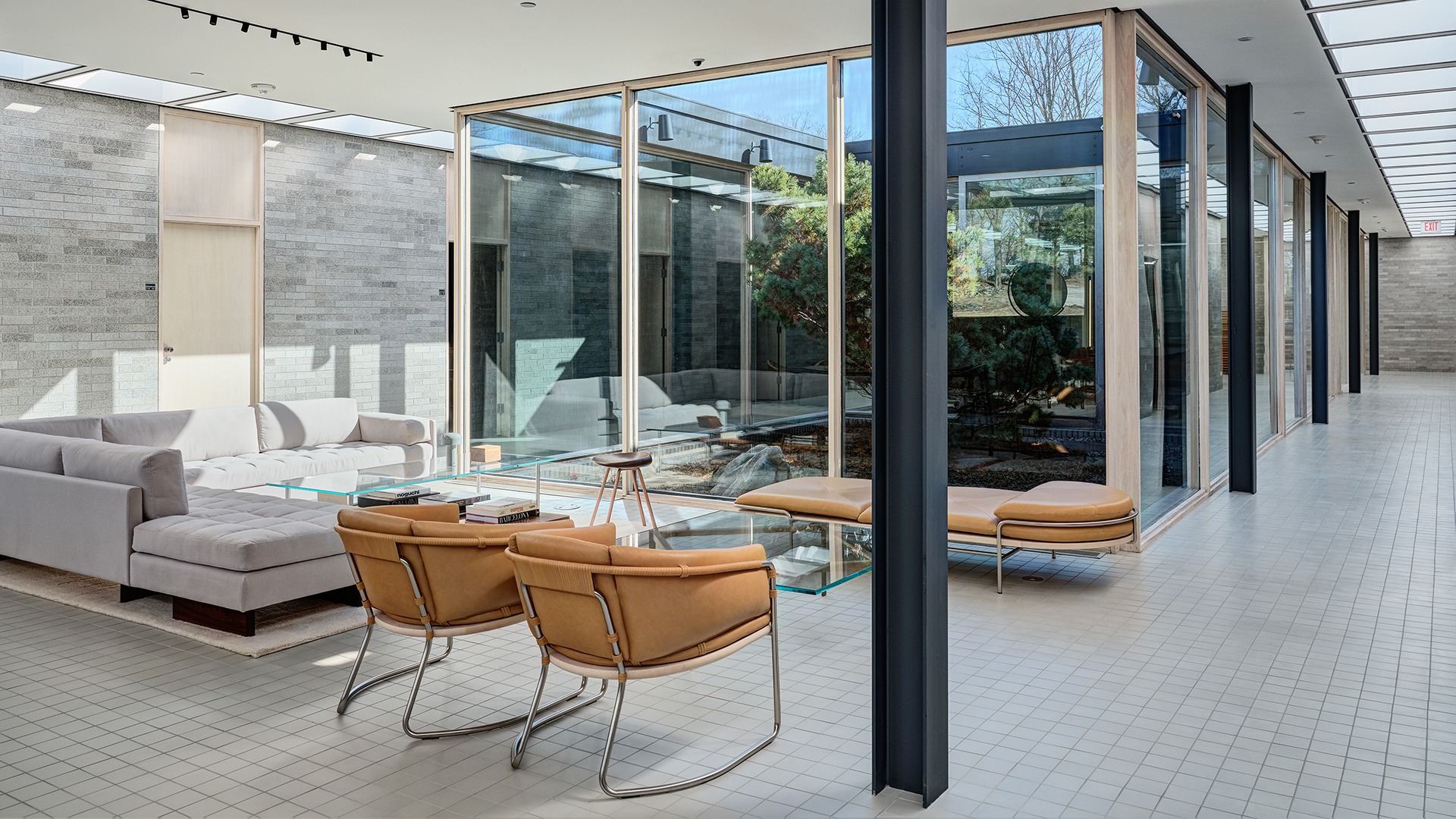 "These two houses have really informed and allowed us to develop the philosophy of our company, of classic modernism," continued Craig. While BassamFellows began in residential settings, as it has grown it has expanded into contract environments. But although the pieces are durable and hardwearing – physically appropriate for commercial environments – visually they blur the line between work and home.

Perhaps this is an unconscious bias of Scott and Craig, who for a large part of BassamFellow's history have lived and worked out of the same spaces. Blurring the lines further still, these modernist houses they've lived – muses to their work if you will – are often used as the backdrop to their product shoots.

When BassamFellows did acquire a commercial headquarters by way of the Schlumberger Administration Building (1952) by Philip Johnson in Bridgefeild, Connecticut – "these buildings find us" – Craig and Scott inverted their former strategy to a small office building that felt like a large modern house. And Scott has since commented that, being designed only a few years later and sharing the colour scheme and much of the same materiality, "[The Schlumberger Administration Building] is basically the commercial version of the Hodgson House".
"The whole interior of the building is set up to look more like a house," continued Craig. "We want this blurring between work and home, even though it's a scale of a commercial building it has a residential feel." The long ends are lined with private offices while an open corridor circles around central communal and collaborative spaces and an indoor courtyard – all cased in glass walls. Ringed with skylights above that pour natural light into the building and cast light and shadow, the communal areas feel almost external.

Pieces like the Original Daybed, Geometic Daybed, Gemetric Side Chair, Tractor Bar Stool, Circular Tables, Salon Sofa, Asymetric Sofa and Wood Frame Lounge Chair can be seen – and are as equally at home – in both the office at the Schlumberger Administration Building and at home, at the Hodgson House.