Walter Knoll is a longstanding advocate of flexible furniture and both Conference X and Sheru, designed by EOOS, clearly showcase this commitment.
As Australian companies are looking to make their return to the office, adaptable and flexible furniture is becoming evermore desirable.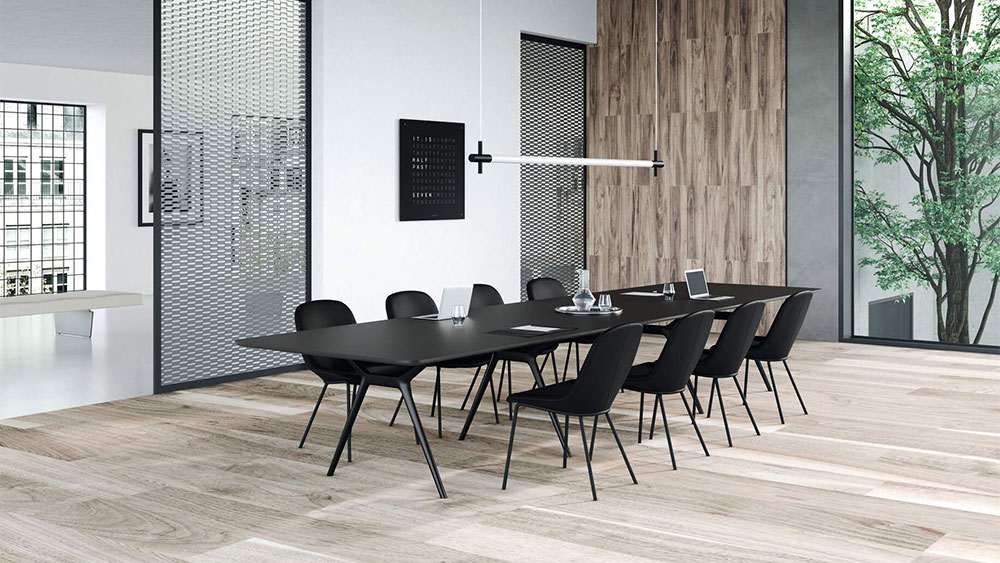 One way to find fatigue as a designer is surely the attempt to keep pace and output with the ever-changing needs and wants of the consumer. When the requirements of the market change as quickly and as unpredictably as they do, surely the solution is to create flexible, malleable furniture that can be used and reused, configured and reconfigured, many times in multiple ways.
Three Austrian designers that cottoned on to this truth 25 years ago are Martin Bergmann, Gernot Bohmann and Harald Gründl: the trio that form EOOS, established in 1995. As a unit, they search for the sense and function of design through the culture of human rituals. This has led them to develop their own special and decidedly unique methodology and approach to design that in turn has led to more than 130 international awards and 15 technical patents.
As we begin to return to commercial office environments, the impetus for flexible furniture – rather than new designs that offer a harried response to new but perhaps temporal arrangements – is more prevalent than ever. Two recent designs for Waltner Knoll, Conference X and Sheru, are the perfect embodiment of Walter Knoll and EOOS' genuine alignment in such a way of thinking.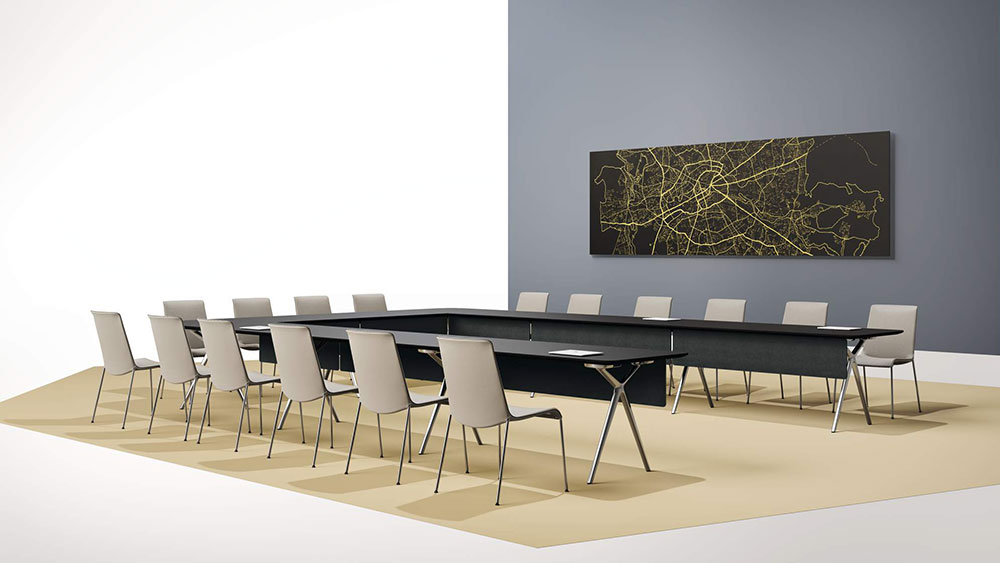 "We of course cannot forecast where the world will be in 10 years time, however we can make the decision to benefit from designs that are most agile and built for longevity for whatever environments we may be faced with," said Walter Knoll CEO Markus Benz. It's no surprise to learn that the companies have enjoyed a close working relationship since 1997.
Conference X is a unique and innovative conference table design that maximizes the potential for flexibility. One simple design can be easily assembled – without tools – in any number of configurations. Create a classic conference room environment with a large central table; an arrangement of rows to suit training sessions; or a configuration of workbenches for flexible and/or group work.
Conference X is a unique and innovative conference table design that maximizes the potential for flexibility.
Premium materials, high-quality craftsmanship and precision engineering come together in the form of Conference X to form an innovative response to the new demand for flexible desking solutions in the workplace.
Equally minimalist in design, but maximalist on impact, is the Sheru Chair and Armchair also designed by EOOS for Walter Knoll.
Designed to offer a new level of comfort to extended meetings, conferences and catch ups in the office, Sheru is not only ultra comfortable due to the bucket chair design and armrest options, but durable enough to withstand frequent use such as within an office environment.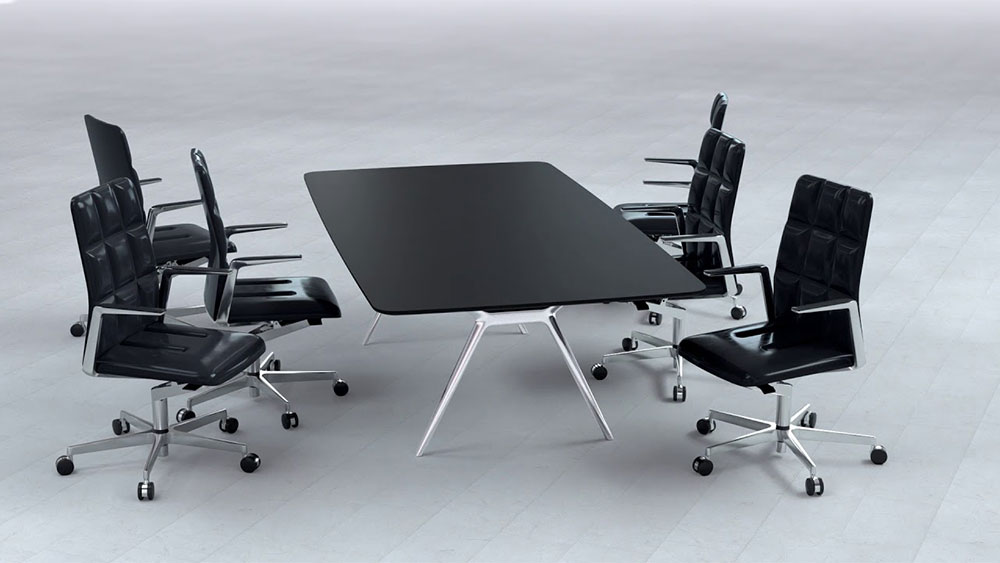 Furthermore, it features a new technology that allows porous openings in the seat and back, affording ventilation and breathability. This minimalist, airy, upholstered chair is available as a standard chair, or a casual, low-slung armchair counterpart.
As we make our return to office environments it's important that the furniture we invest in sees us well into the future, no matter how unpredictable that future may be. Building flexibility and adaptability into product design is evidently best practice.