The comforts of the home have been steadily creeping into the office for years, but now we are finding en masse that the ergonomics of the office are no less essential in residential settings.
Grid by Ronan and Erwan Bouroullec for Established & Sons is range of modular furniture that takes the concept of versatility to a new level: suitable for both commercial and residential offices and a diverse range of uses.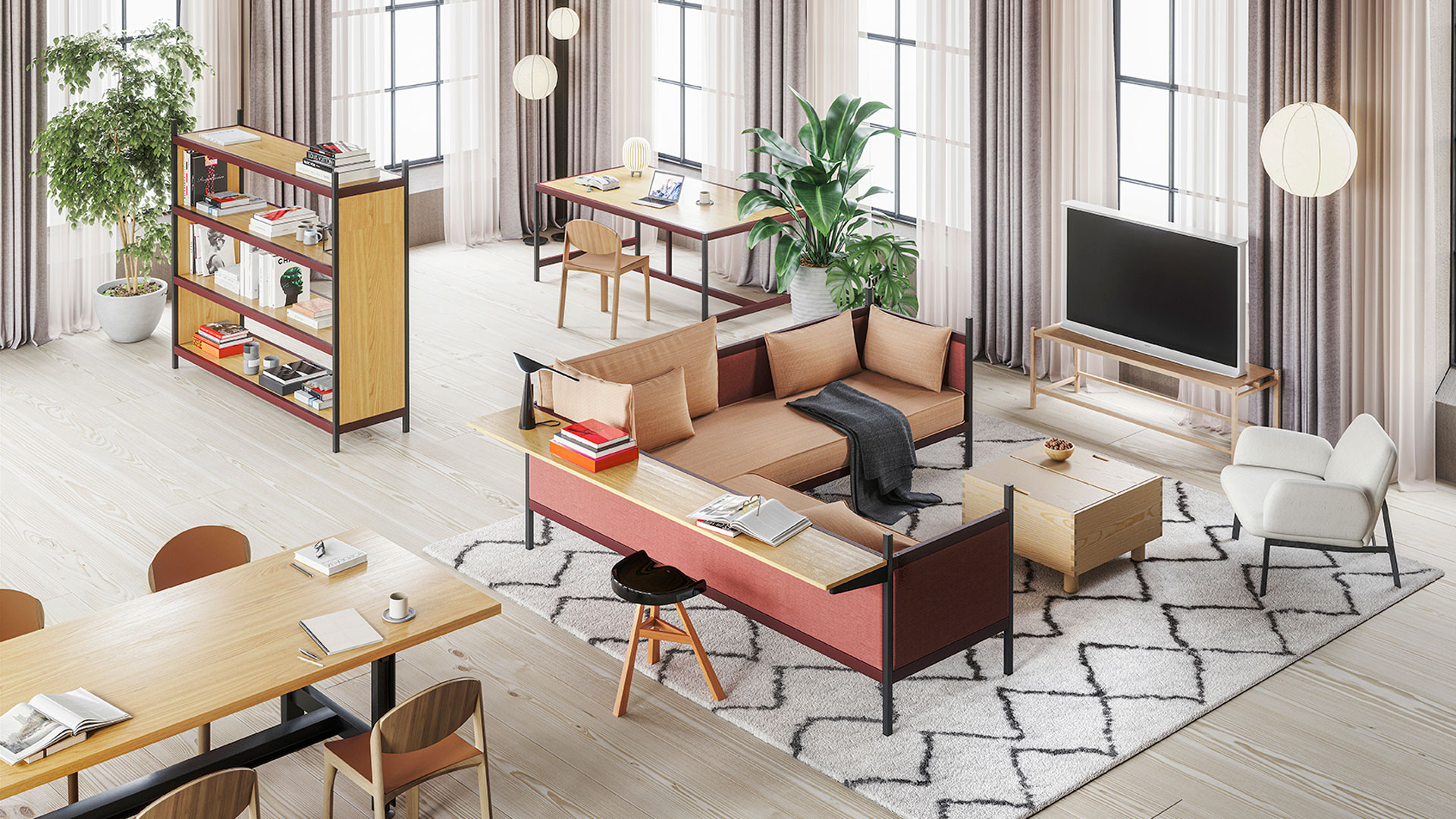 Sometimes we can find great efficiency working from home. Other times, the benefits of working in collaborative or team environments are immeasurable. Right now, we are learning that there is no one-size-fits-all solution; employers are beginning to see that a combination of both is what it takes to get the best out of their teams. Just as when we learnt that an entirely open plan office was as disruptive as a completely sectioned-off office was isolating balance is key.
Globally leading brands in office furniture find and maintain their place at the forefront of the market with innovative designs that respond to the ever-evolving needs and preferences of consumers. Grid is a modular line of furniture designed by Ronan and Erwan Bouroullec for Established & Sons, released in 2019. Its immediate popularity encouraged an extension of the original designs into a comprehensive family of product offerings recently released. The versatility, flexibility, and adaptability across the range (qualities the market has long valued highly) means the range is equally suitable for the offices of yesterday, today and tomorrow.
2020 has given us a unique opportunity to dramatically accelerate the constant yet minor evolutions of the workplace. The architecture and design industry is in a unique position to influence and facilitate not only this revolution of sorts, but also a safe return to the office with uncompromising products and environments that respond to the needs and wants of the modern employee.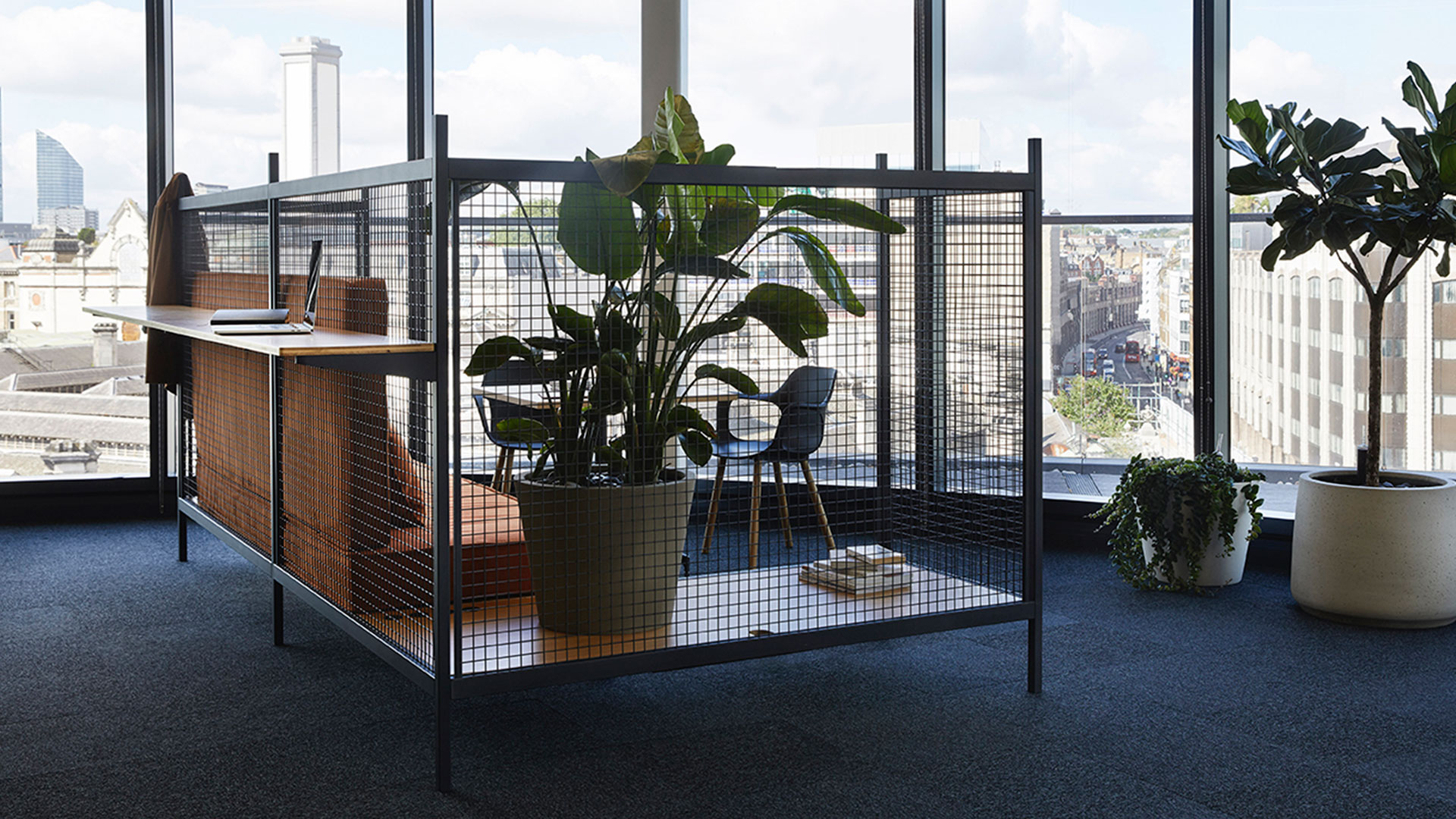 Without doubt, multi-functional environments will be core to the office of the future. The extended Grid range features modular seating in U-shaped, L-shaped, and linear options that can be finished with a high back either upholstered in Kvadrat fabrics, larch-wood veneer, or transparent powder-coated metal grid. A wide range of colours is available according to preference. Additional furniture and accessories include three table options, shelving, charging stations and standalone screens.
Through Grid, clients can create configurations for focused work, task stations, meeting hubs, presentation areas and hangout spaces, most of which can be used interchangeably day-to-day or over time. For both occasional and regular days in the office Grid facilitates an environment of collegiality and collaboration. While for employers, who are justifying the direct and in-direct expenses of an office space, Grid is functional, highly versatile and cost-effective to suit various needs and uses.
"You can choose very carefully all the materials, the colour, all the side elements you are adding like the shelf or coat hanger."
Recently, Established & Sons worked on large scale customisation with Hassell Architects that resulted in 25 bespoke Grid units for the world's largest online retailer. "With Grid, I have been creating a structural language that can expand to many, many configurations, so we can make each one bespoke," says Erwan Bouroullec. "You can choose very carefully all the materials, the colour, all the side elements you are adding like the shelf or coat hanger."
"Grid acts as a grounding boundary of space, allowing for focus and concentration, but also acts as a hub, inviting others to stop by. With a modern approach to tailor-made design, we believe the system is an innovative solution blending workplace functionality with a residential feel," adds Established & Sons Design Director Sebastian Wrong.
And his words are more poignant than ever, as the blurring of lines between domestic and commercial working environments show no signs of reversing.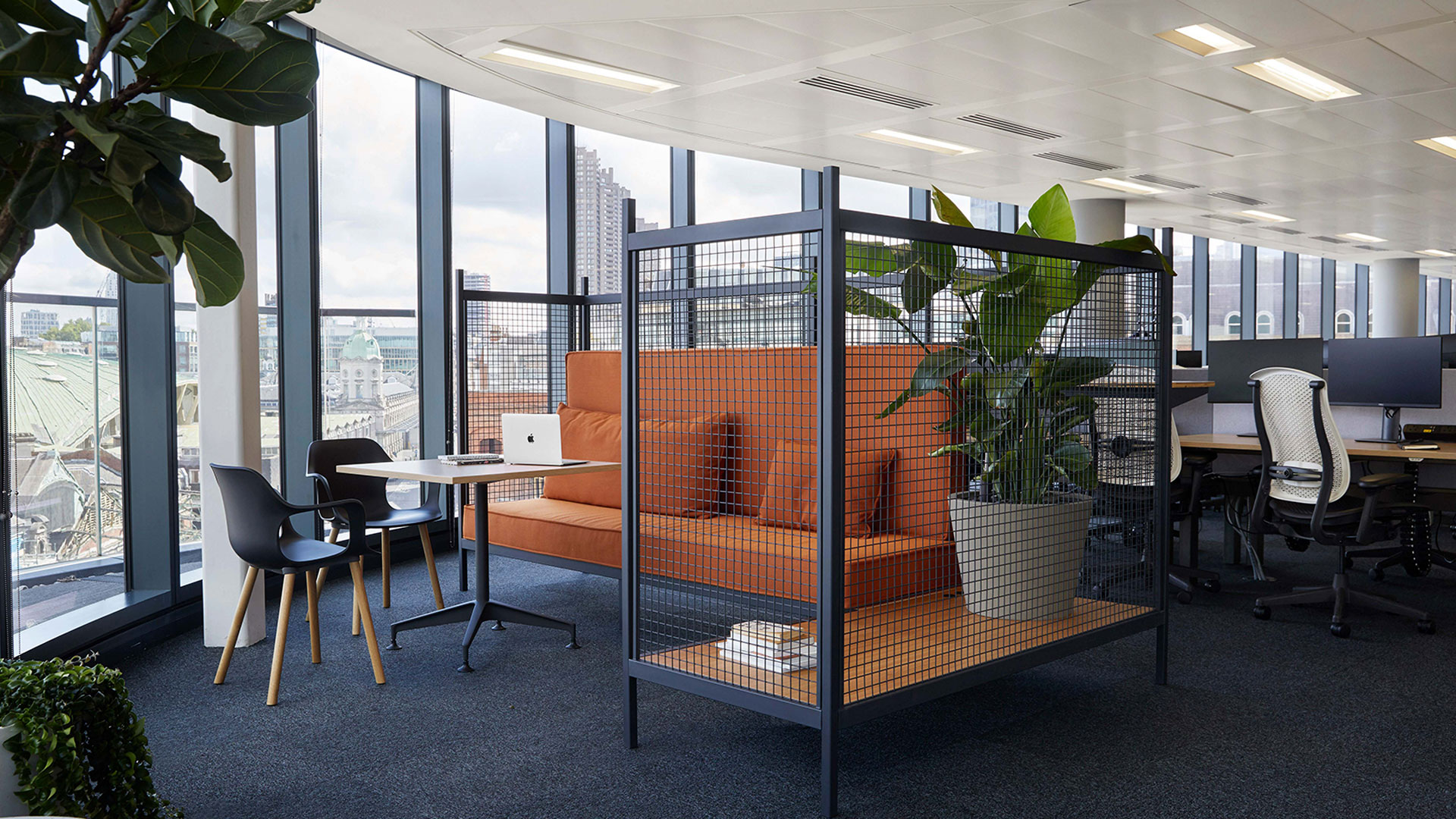 Grid brings the comforts of the home and a relaxed atmosphere to working environments. For specific requirements or a unique floorplate to work with, the online customisation tool allows clients to design and visualise tailor-made solutions and colour choices.
"The positioning of Established & Sons allows freedom for the designer to move away from the constraints of mass production, one size fits all," aptly notes Steve McGuire, Managing Director of Established & Sons.