With Father's Day around the corner, we caught up with Incu founders; twin brothers Brian and Vincent Wu to discuss life, lockdown and spending time with family this coming Father's Day.
Incu stands as one of the leading retailers in Australia and continues to create the innovative, personable and unique experience for everyone who walks through the Incu, A.P.C, rag & bone and Saturday's doors.
Established in 2002 by twin brothers Brian and Vincent Wu, Incu evolved as many great things do — from a set of simple but steadfast ideas. Inspired by their love of travel, international designers and emerging Australian brands the brothers set about fusing these into a retail concept that would be at once innovative, personable and unique.

This is an unconventional time for many of us. With Father's Day around the corner, we caught up with Incu founders; twin brothers Brian and Vincent Wu to discuss life, lockdown and spending time with family this coming Father's Day.
How will you spend Father's Day?
VINCENT: We usually organise a nice picnic every year but since this one will be in lockdown, I think we'll just do it in the backyard. My kids know that I can't resist an Antipasto platter so they tailor one for me which includes all my favourite meats. Outside of that, we like to just relax and read a book, play card games or I will force them to watch one of my favourite movies from the 90's which they usually find boring!

BRIAN: We'll most likely organise a nice meal and go outside and shoot some baskets. My older boy is addicted to Basketball at the moment so there will be definitely be some one on one basketball games!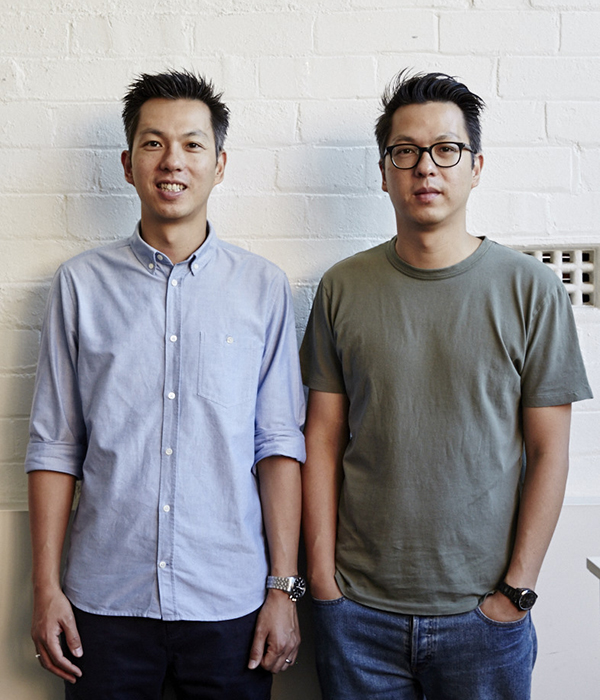 Do you have any family traditions you hope to pass along to your children?
VINCENT: My grandparents were really big on making sure the extended family all got together every Sunday. I have such happy memories of my cousins and my siblings all sitting down together every Sunday lunch whenever I used to visit Hong Kong. Until recently my family and my two brothers' families get together over lunch or dinner at least once a month (our older brother Chris owns a Japanese restaurant called Nakano Darling) and its a great time to catch up and get the kids together. I really hope my daughters (and one day their children) will carry on that tradition.

What is one tip for balancing work and family life?
BRIAN: For me, it's setting a rule that when I'm working I'm focused on it and usually kids are at school so its not a big problem. On the flip side, if I'm spending time with my kids then work calls are left for later.

VINCENT: Learn to put your phone on Do Not Disturb when you get home from work. It's too easy to hear a notification or think that you can multitask both work and family life at the same time. The kids deserve my attention and I want to always make sure I can give them that. It hasn't always been easy and I admit there was a time when I was addicted to my work but the kids grow up so quickly so I want to make sure I'm there for them.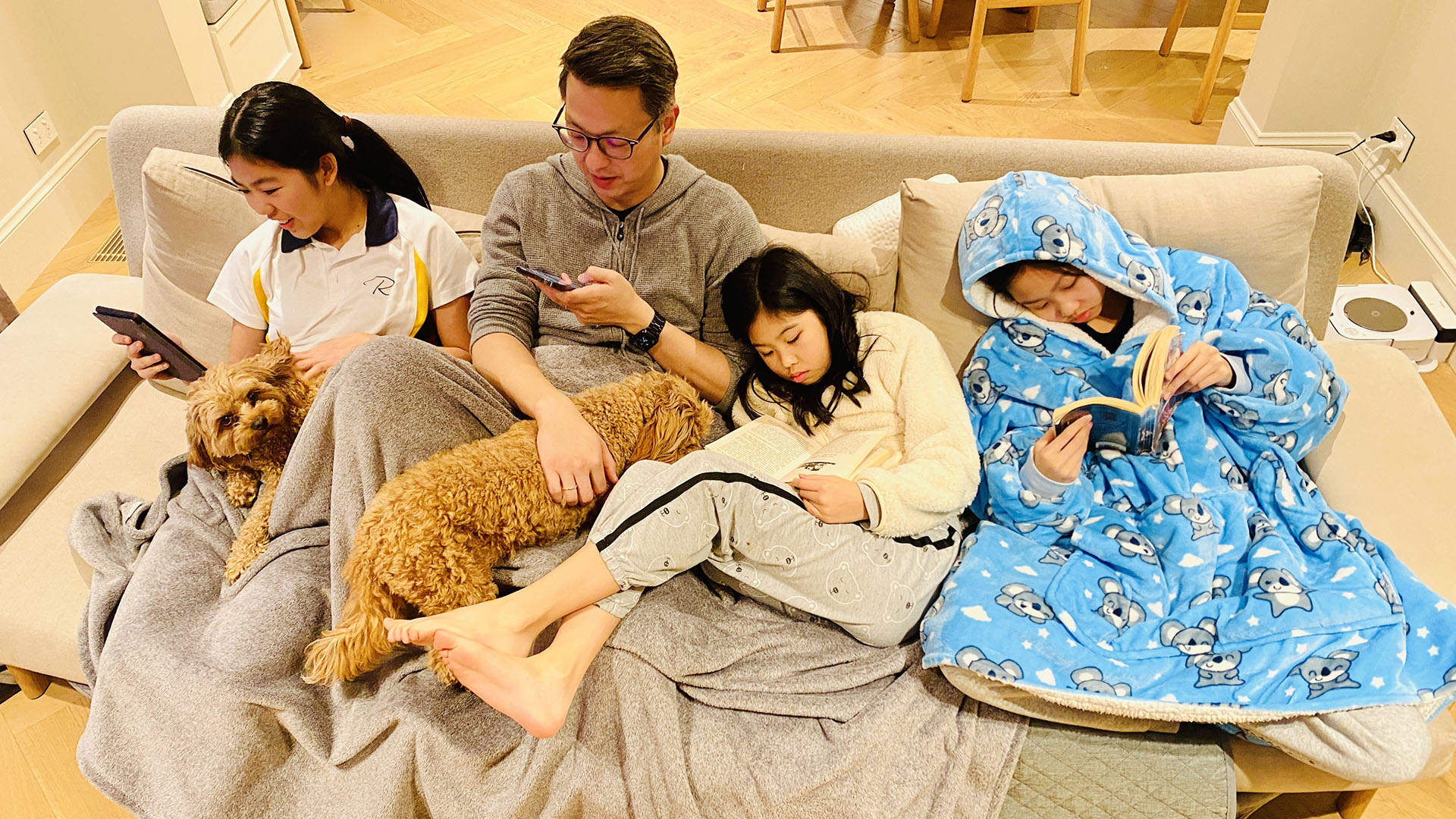 Did having children impact your outlook on work/life balance?
BRIAN: It certainly did. When we first started Incu there was so much focus and energy spent on the business. Since having kids, priorities have shifted and its also meant that I've worked more efficiently. Its also reduced stress. Before I used to go home and I couldn't stop thinking about work but when I walk in the front door now, the kids take over!

Where do you find ideas and inspiration?
VINCENT: I find ideas and inspiration from everything around me. Some of the best ideas Brian and I have come up with at work are from being woken by a crying child or on a flight somewhere. I love walking around cities like New York, Hong Kong and Tokyo because those cities are always buzzing and you really feel the energy over there. I also love chatting to the shop staff because they have this youthful energy and are in tune with our customers. We have brought in a lot of people into our head office now which has freed me from quite a lot of responsibilities so I can absorb everything around me and that tends to bring out ideas.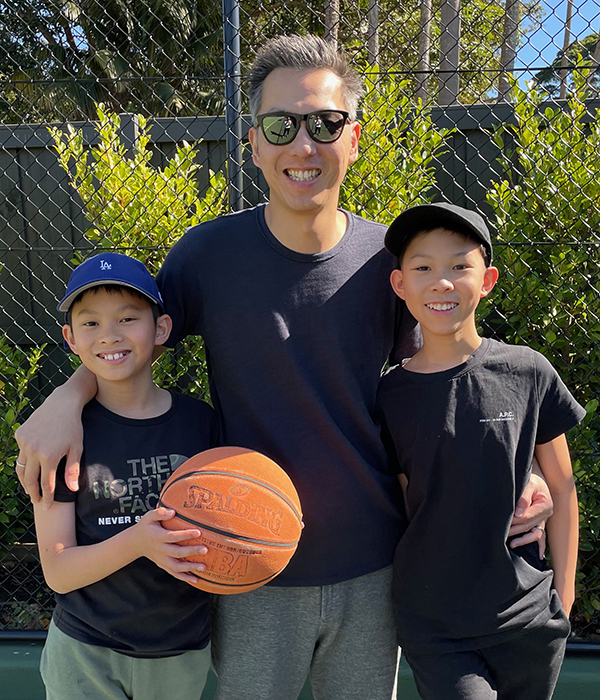 What qualities do you admire in other people?
VINCENT: I admire people who show empathy on a regular basis. It's something that I always reinforce with my staff as well as my children. It is a trait that I think is lacking in this world and I think would solve a lot of the problems that we have.

BRIAN: I admire people that don't take themselves seriously. Even if they've done the most incredible things in their lives, it's that humbleness that I admire the most when I meet them. Its this pleasant surprise when you think as particular person is going to be all serious and full of himself and he's the exact opposite. I find this refreshing when I get to know people.
Are there any designers or persons of significance who you admire or inspire you personally?
BRIAN: In terms of designers, I've always admired Paul Smith. I'd love the fact that he is still so down to earth even though he's built an amazing business. There's a story that I've heard during Milan Fashion Week where all the top designers arrived with security and an entourage and Paul Smith just rode a bike to the event. I'm not sure if its true or not but I like to think so. He just seems to live his life very authentically which I admire. I'm also a big tennis fan so Roger Federer is always someone I admire for his craft but also his respect for other players.

Do you use your platform and voice to inspire those around you? If so, how?
BRIAN: We have a growing team at Incu and hopefully our actions inspires the guys in the company. I also hope that if Incu can stay genuine to why we started the business then people will continue have a real connection with the store.

VINCENT: Both Brian and I are lucky to have a great team around us which means that we can really focus on our staff and making sure we have a good culture in our business. In terms of inspiring the team, I think the best way to empower them is to let them make mistakes and make decisions from their experience. I think that most of the time, people make bad decisions out of fear or don't make decisions at all so we have created an environment where they feel they can do their best work.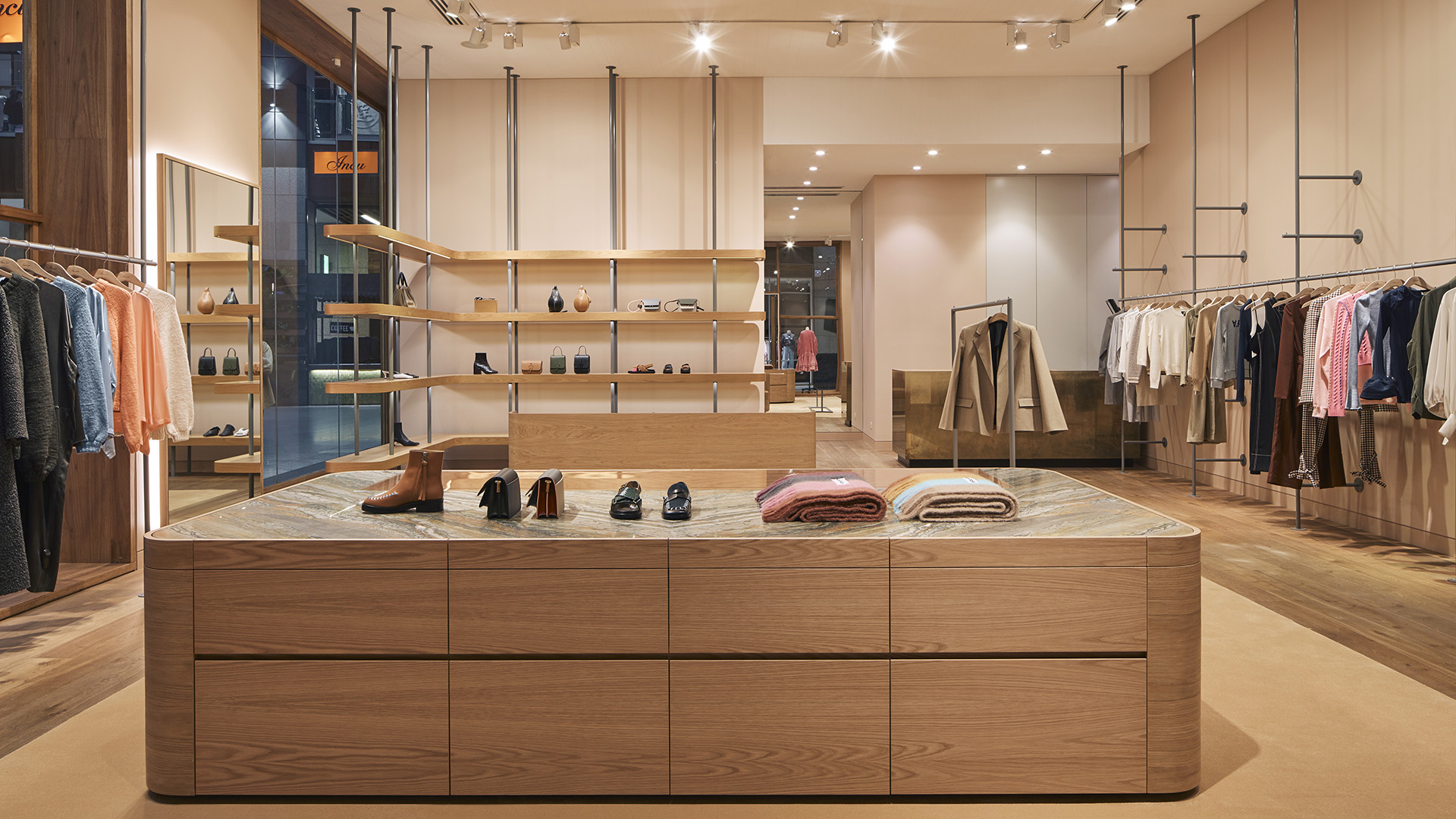 Brians's Favourites from Living Edge
Vincent's Favourites from Living Edge