Self-care has been a hot topic in 2020. And now, given the fact that many of us are working from home, it's even more important.
Here are some Spring clean tips to curate your best home office environment.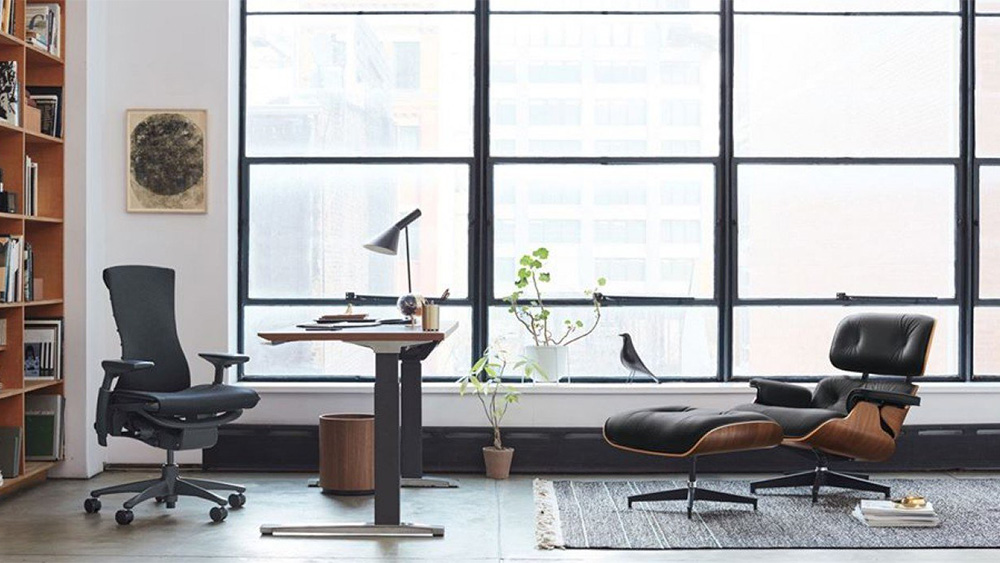 1. Square One: The right desk
Perhaps it's time to start completely fresh with a new desk. Consider these important points in choosing the best desk for your needs.
Desk Surface | Clutter is the enemy of a calm work environment. Be sure you have enough room to spread out documents etc. and focus on the task at hand.
Cable Management | Further reduce clutter by choosing a desk which hides the many cords that gather around your work space; from your lap top, monitor, desk lamp, charges etc. Use as many wireless devices as you can -- your mouse, keyboard and printer -- to reduce cable clutter as well.
Sit/Stand | Sitting for hours at a time can wreak havoc on a person's back. Consider giving your back a break by using a stand-up desk. This is proven to make the user feel more alert and productive on-the-job.
Atlas Freestanding Desk is an electric powered height-adjustable desk system that goes beyond the sit-to-stand desk. Effortlessly adjust the desk height using the integrated touch control.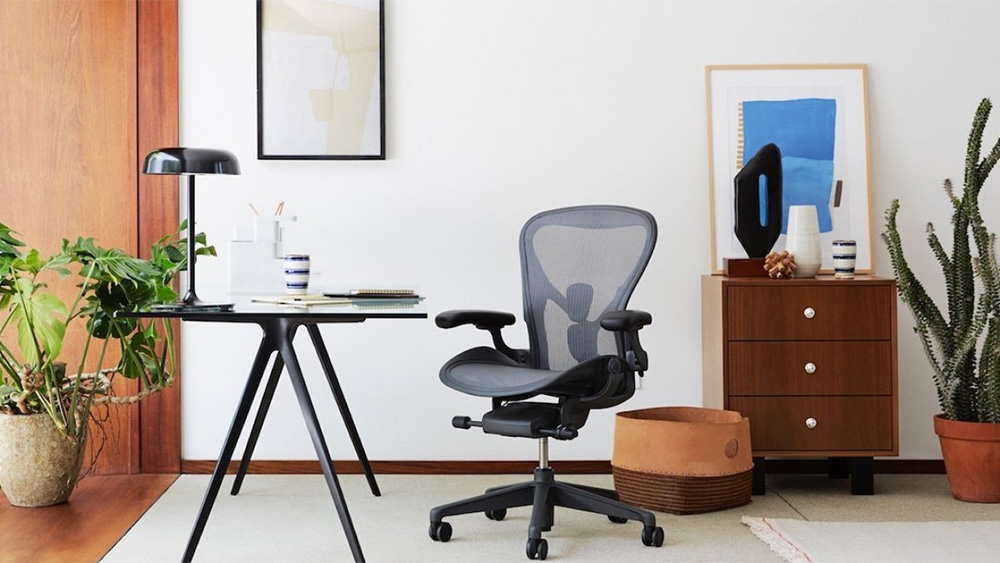 2. Sweep Your Desk Clean
Is your desk buried under stacks of papers, rainbow-coloured mountains of Post-Its? Having a bin close by to manage mess is extremely underrated. We recommend the Happy Bin from Vitra.
3. Keep Important Accessories Handy
You waste valuable time searching for supplies you use regularly. Always keep your most important tools close by. Put a shelf behind or beside your desk to store your dictionary, calendar and any other books you use often.
Top of the ladder — Folk Ladder Shelving, which celebrates minimalism and functionality with elegantly shaped solid wood frames and a modular design that easily moves and expands with your needs.
4. Design Your Desk
Investing in a few desk organisation accessories is a great way to free up space in your home office and add a pop of colour while you're at it.
The serpentine shape of the S-Tidy Organiser by Michel Charlot prevents it from tipping over, enabling safe storage of even taller objects such as tablets. S-Tidy is made of robust plastic and comes in a choice of colours.