While designing OE1, Sam Hecht and Kim Colin deconstructed the traditional systems approach to office furniture. In the process, they created an agile collection that's ready for action in a changing world of work.
OE1 is a collection of optimized, essential pieces for a new era in the workplace. It's designed to help people experiment with space, discover what works in the moment, and change rapidly for the future.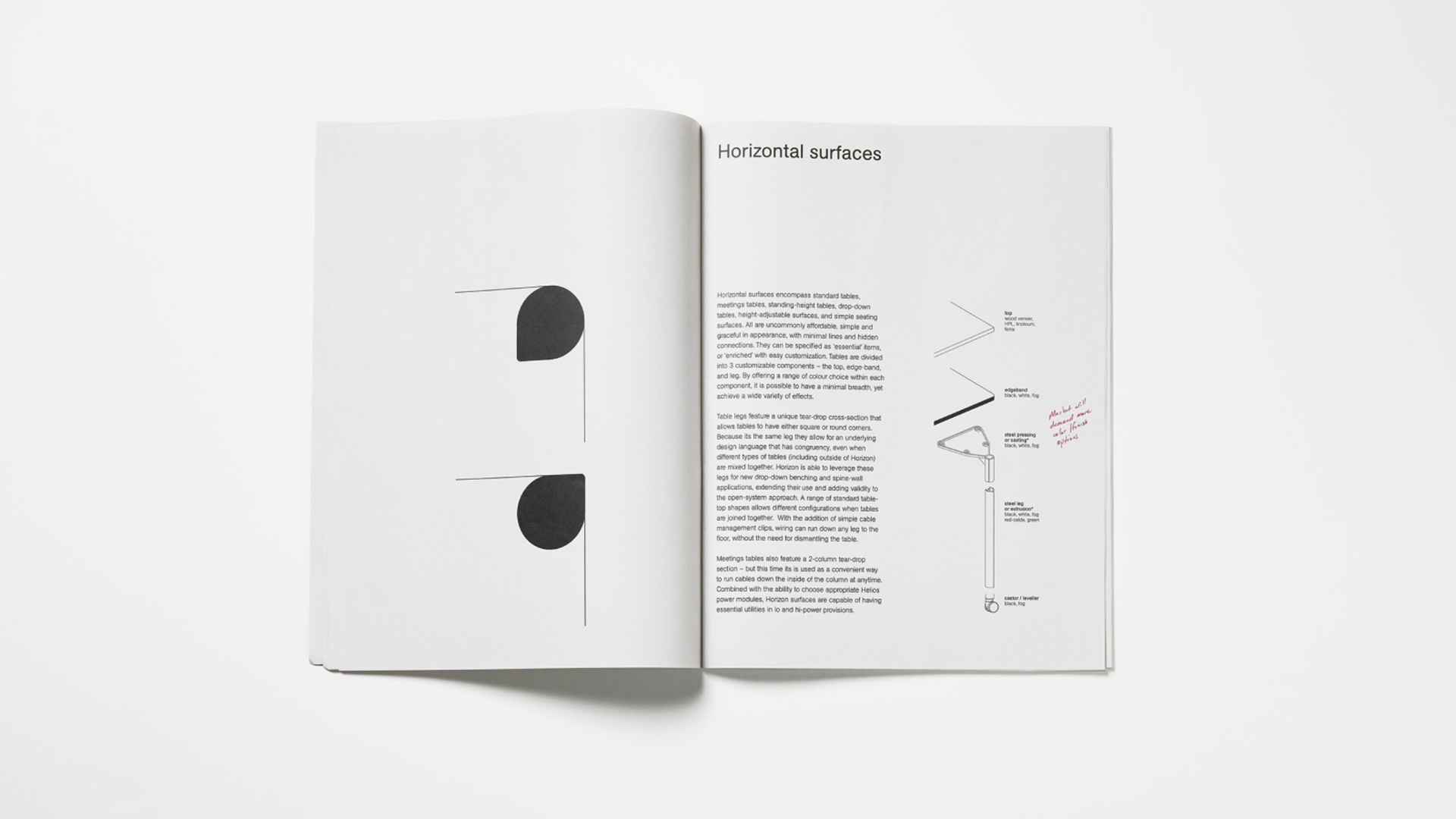 OE1 began unusually for Sam Hecht and Kim Colin. Their firm, Industrial Facility, has worked with Herman Miller on many design projects over the years. For this, though, "It was commissioned to us as a project where we were not to be the designers," Hecht explains, "but where we were to [create] a brief for whoever would design the project."

To begin, they travelled around the world, exploring the current state of office furniture and the workplace. What they discovered pointed to limitations of the traditional office furniture system. "Companies want more of their own identity," Hecht recalls. "They want to pick and choose. They also want to customize the things they are using so they reflect their particular identity."

The two spent a year researching and developing the brief and expanded the list of stakeholders they interviewed to include the entire industry ecosystem: manufacturing, dealers, architects and designers, installers, real estate professionals, and client companies.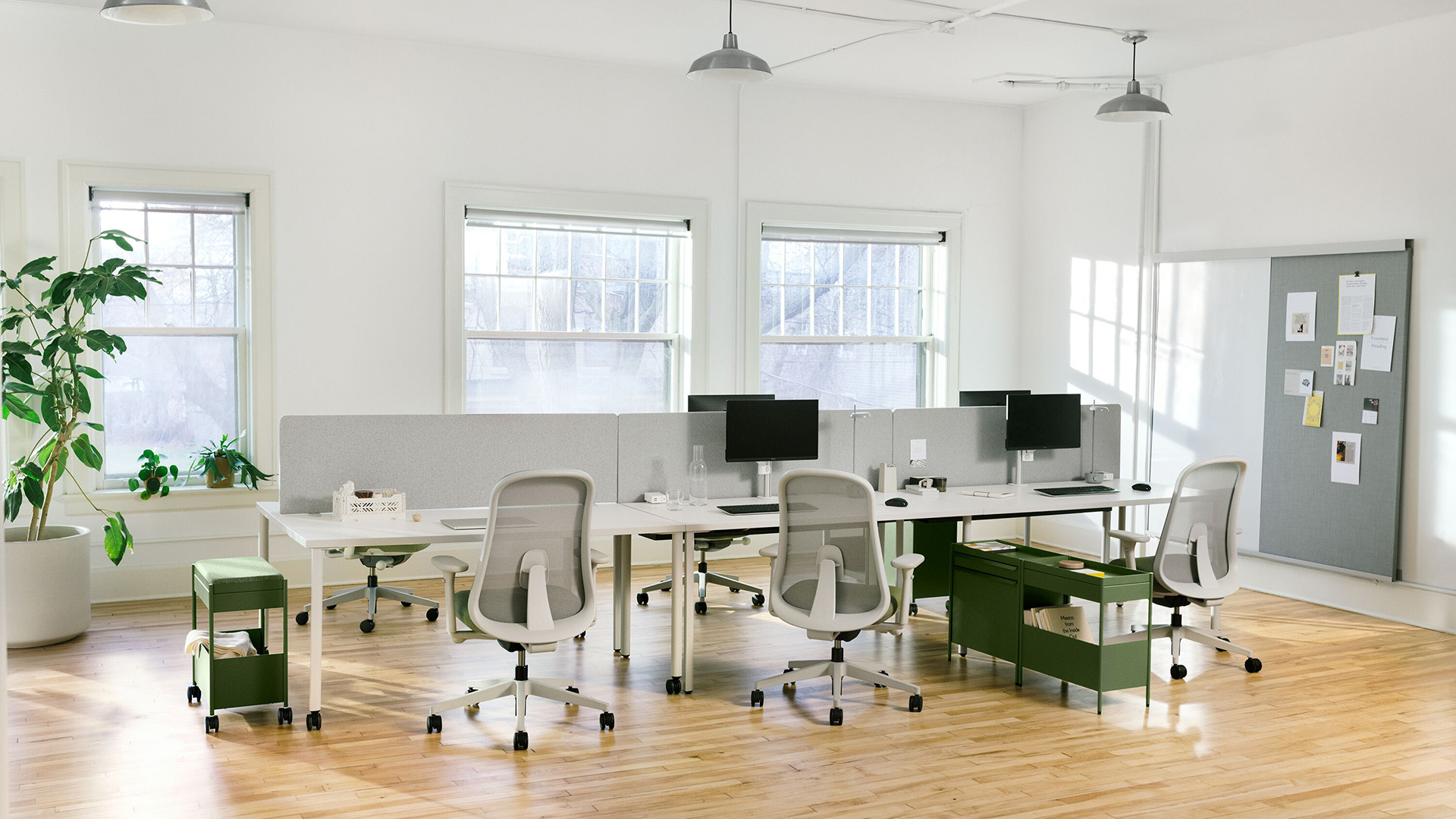 "It's actually very, very hard to design essential things without experiencing first-hand all of the problems and challenges." – Kim Colin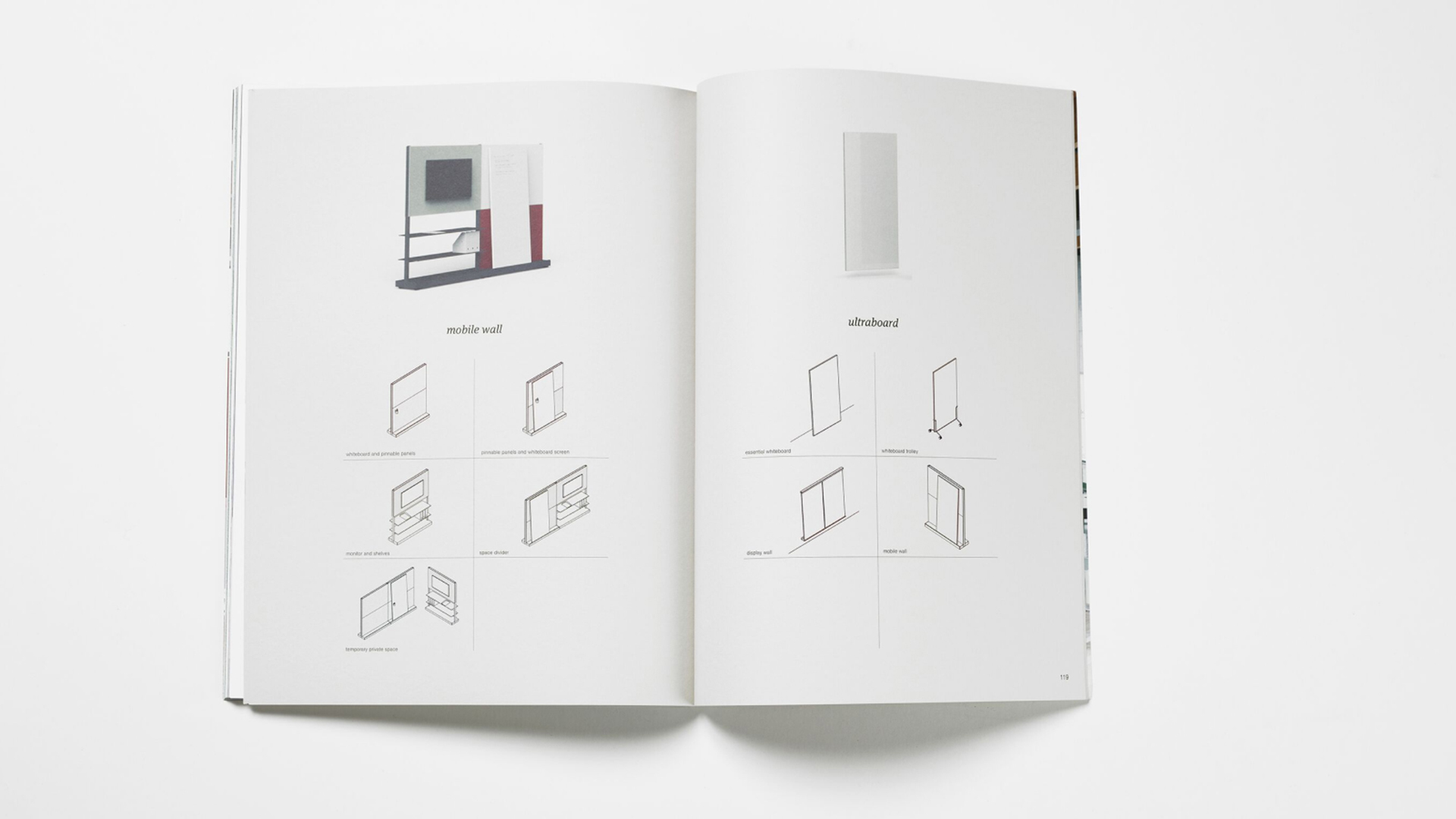 "One thing we noticed is that day one, the furniture is installed—and day two, things needed to be changed," Hecht says. "And when you zoom out to a macro view, you realize the exponential change within companies." Colin adds that not it's not just the amount of change, but the pace at which it happens.

Agility and the ability to respond to rapid change emerged as a key driver. The duo explored how they could produce something enjoyable and flexible—a product line that offers ample choice and is compatible with existing furniture.

As the fact-finding mission transitioned into an actual design project, one thing was certain: OE1 would not be a traditional "systems"-based product. "It's more like a pick-and-mix," says Hecht. "Everything is having a conversation with each other, and the conversation is healthy."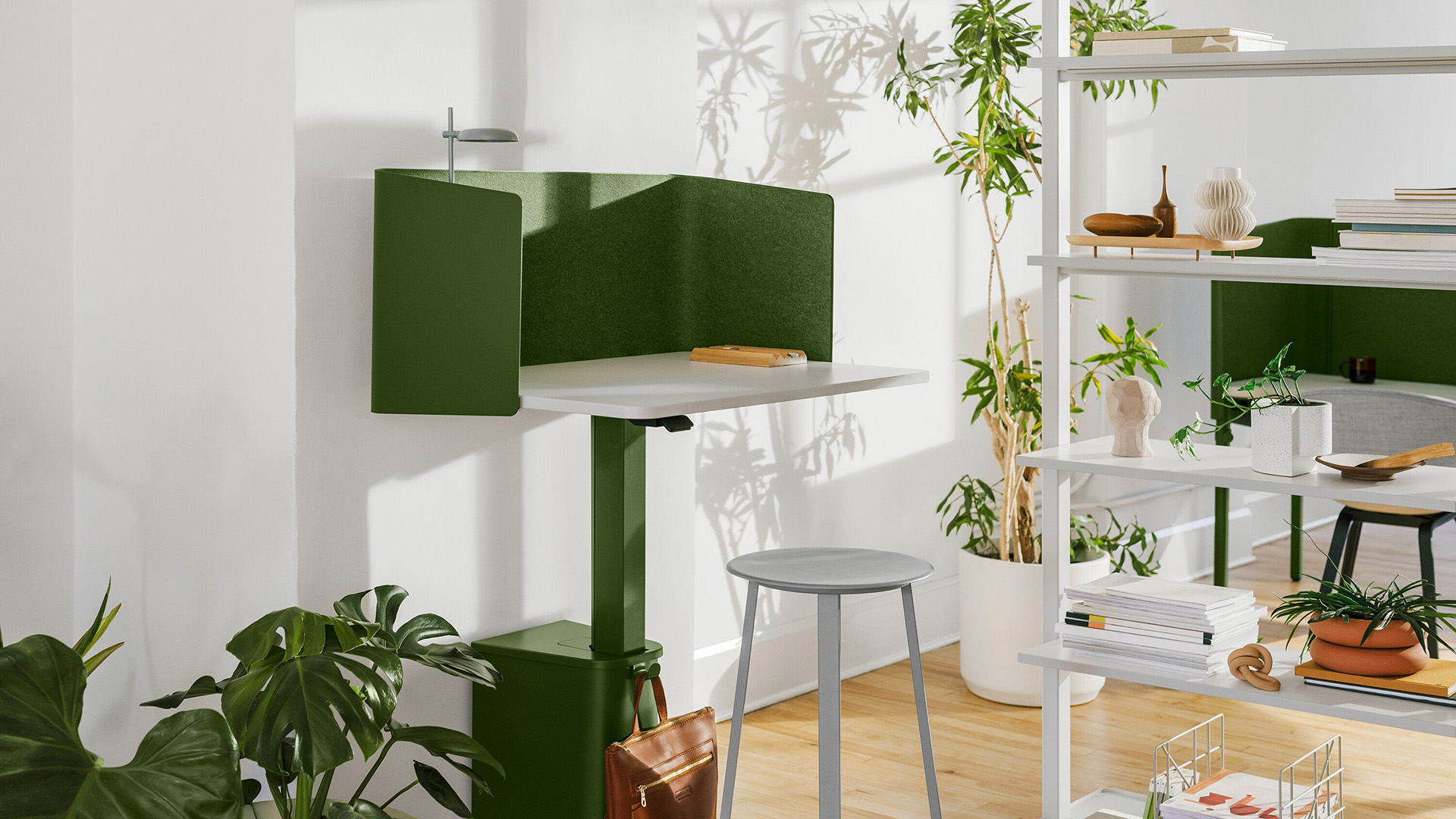 "And [systems] served the industry very, very well," Hecht continues. He refers to Action Office, Herman Miller's landmark systems product designed by George Nelson and Robert Propst in 1964. "That's how Action Office was so amazing. But, in a way, its power was for organizations. Its power was not really for individuals, in terms of what it became." Hecht and Colin knew OE1 needed to serve needs at multiple levels: the organization, the facility, and the individual. And a one-size-fits-all system couldn't do that. Especially as modern organizations deal with real estate pressures, mobility, and scaling challenges.

"What we're doing with OE1 is, we're re-evaluating what a system is by making sure that each product is not reliant on another to function, even though they can work together" Hecht says. Colin elaborates, "(OE1) is designed to 'work with' itself or alongside other pieces, in existing landscapes."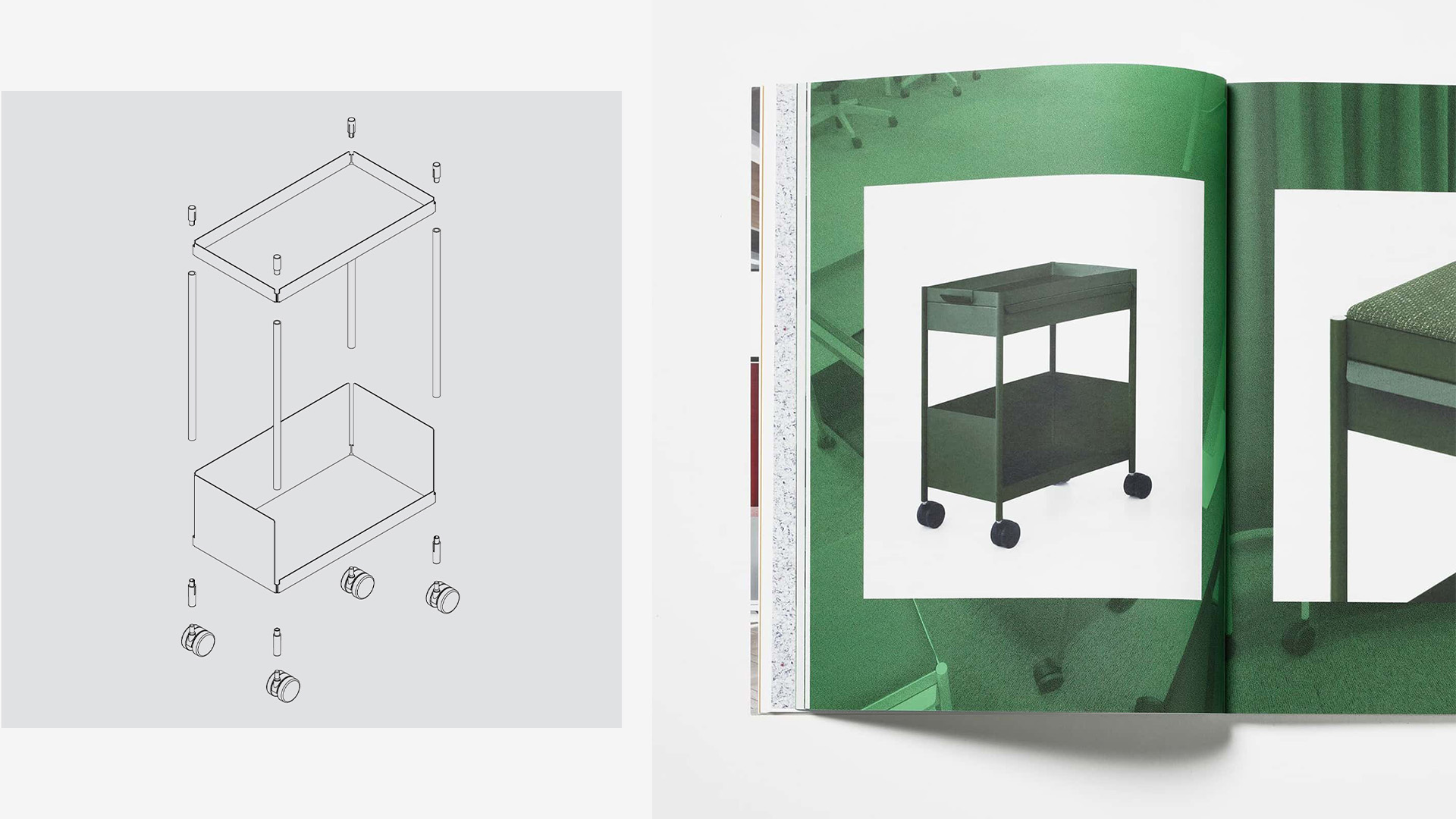 "OE1 doesn't play by systemic rules. It's torn up that rulebook, in a way. It's playing by different rules." – Sam Hecht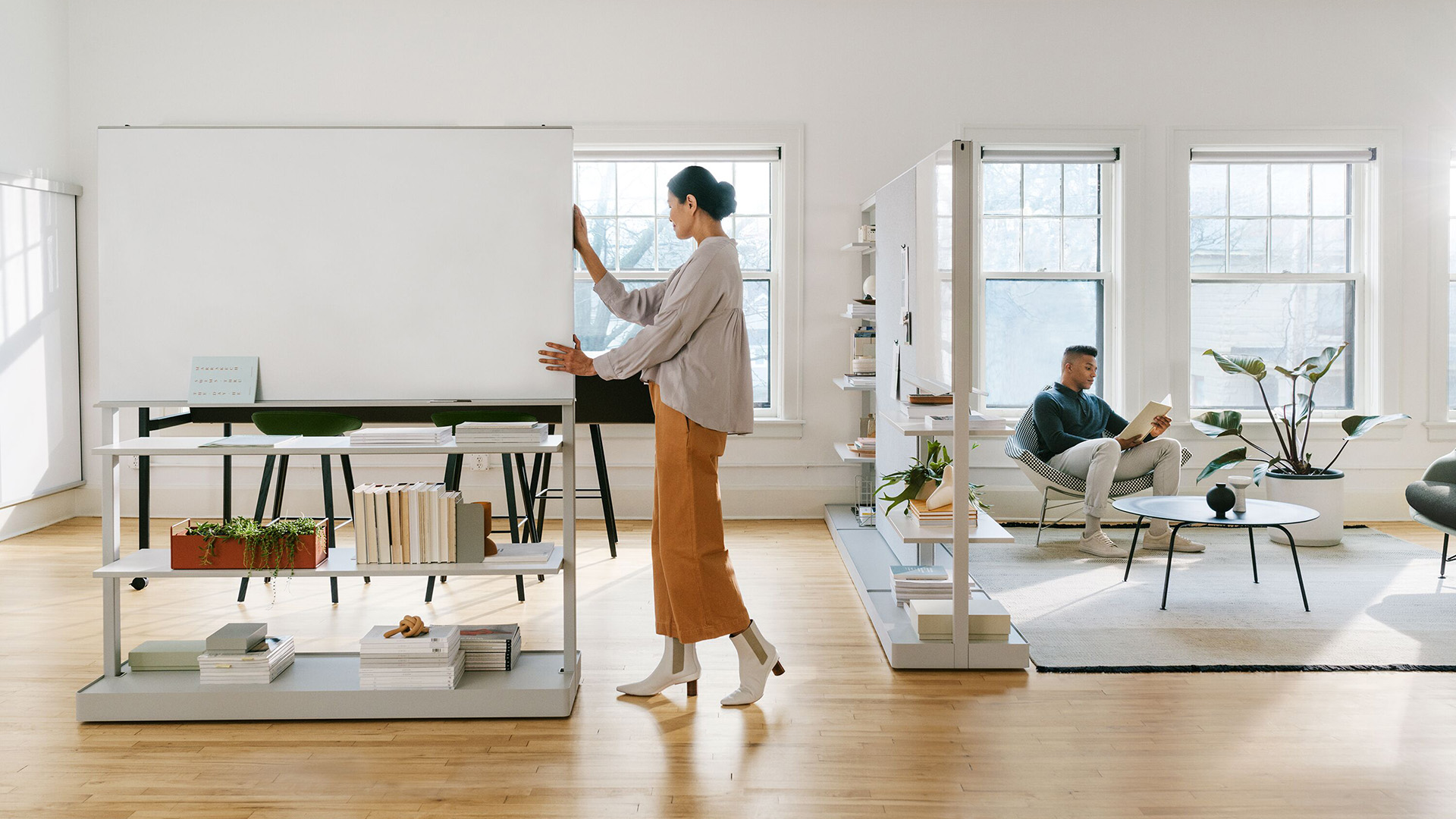 The collection is the result of years of tinkering and development. But some individual pieces do stand out for the designers. "One of the pieces I'm most proud of is the storage trolley," says Colin, citing its character and the fact that it's not simply a filing cabinet. "I think it's a functional toolbox for the individual on the floor. It can have a cushion. You could put shoes in it. You could store papers in it. You could put your bag in it. It has a lot of possibility, but it also acknowledges the new spatial constraints, so it doesn't get in the way."