When Aeron debuted in 1994 it was a chair unlike any the world had ever seen. It didn't just change how people sat, but what they thought a chair could be. But a lot has changed since then, so it made sense that Aeron should change too.
Bill Stumpf and Don Chadwick designed Aeron using a deeply human-centred design process and never-before-seen technology, and the result forever changed the way people sit at work.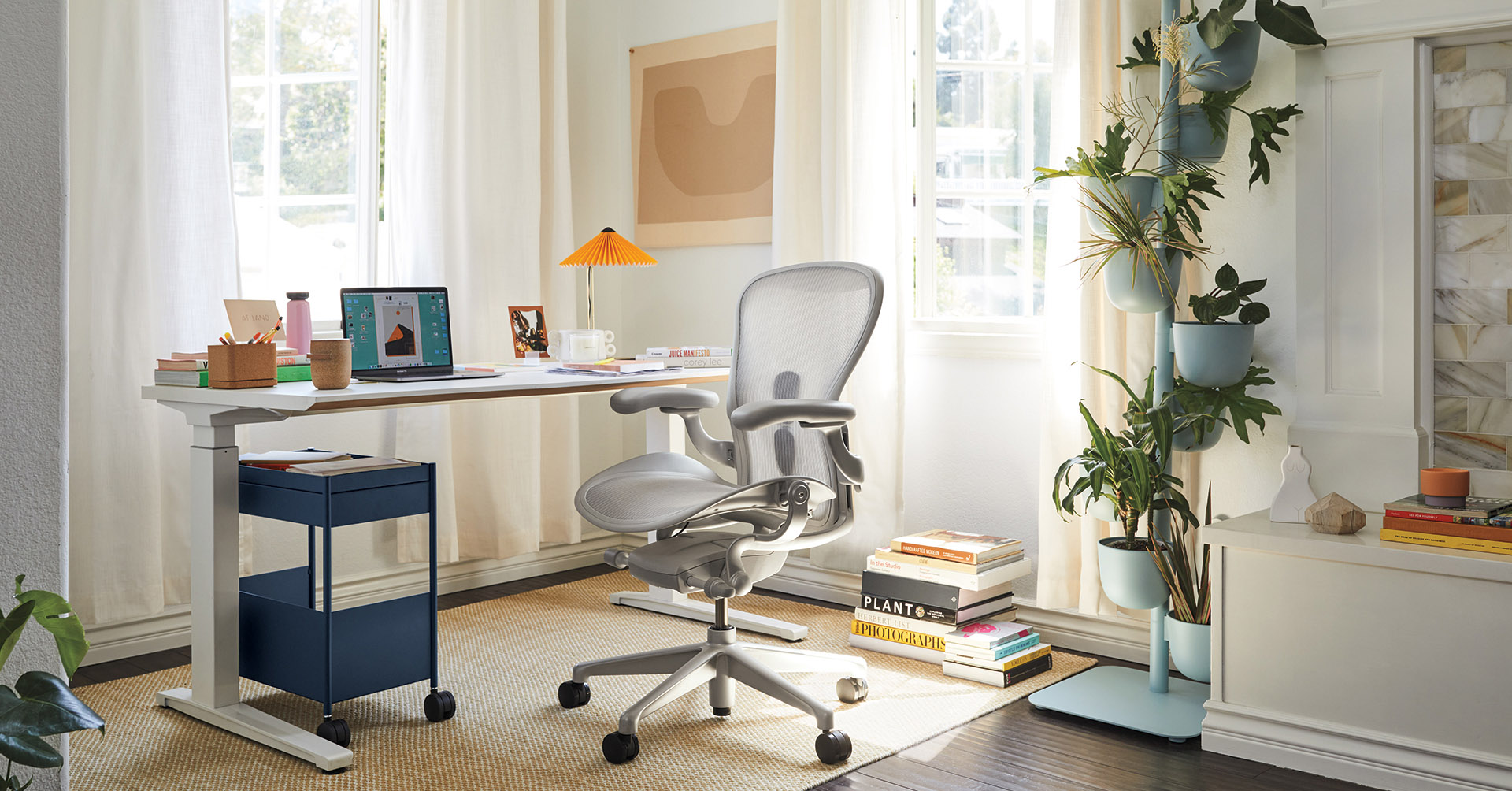 Original co-designer Don Chadwick and a dedicated team of scientists, engineers, materials specialists, and researchers worked for over two years to redesign the Aeron. The new design incorporates the latest insights in anthropometrics and ergonomics with two decades of advancement in materials, manufacturing, and technology. It features stronger and smarter materials, better adjustment capabilities, intuitive controls, enhanced aeration, and a more comfortable sit.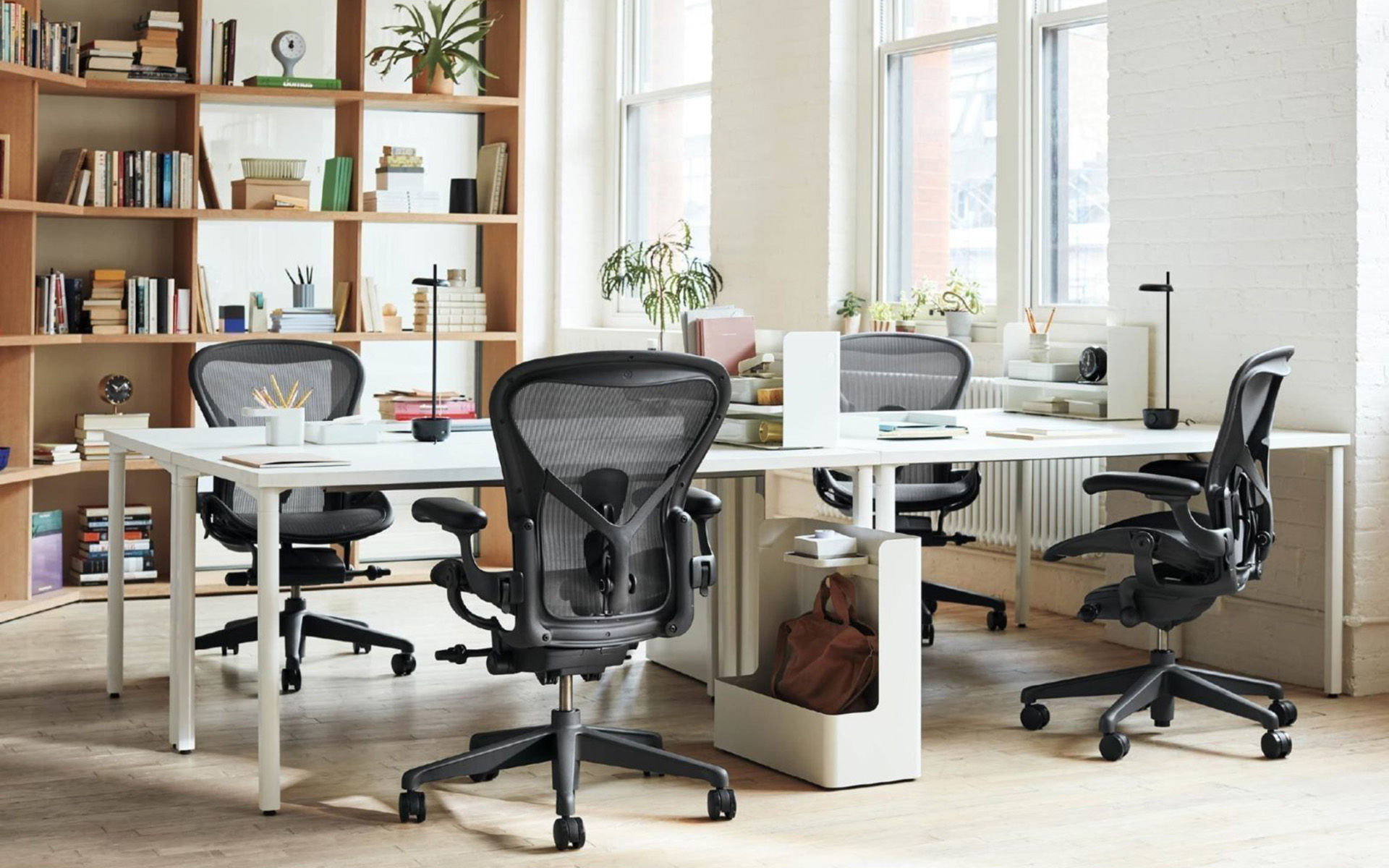 While the classic Aeron supported numerous positions, the frame angle of the new chair has been adjusted 1.8-degrees forward to seamlessly support the body across a wider range of postures, for continuous, optimal ergonomic support.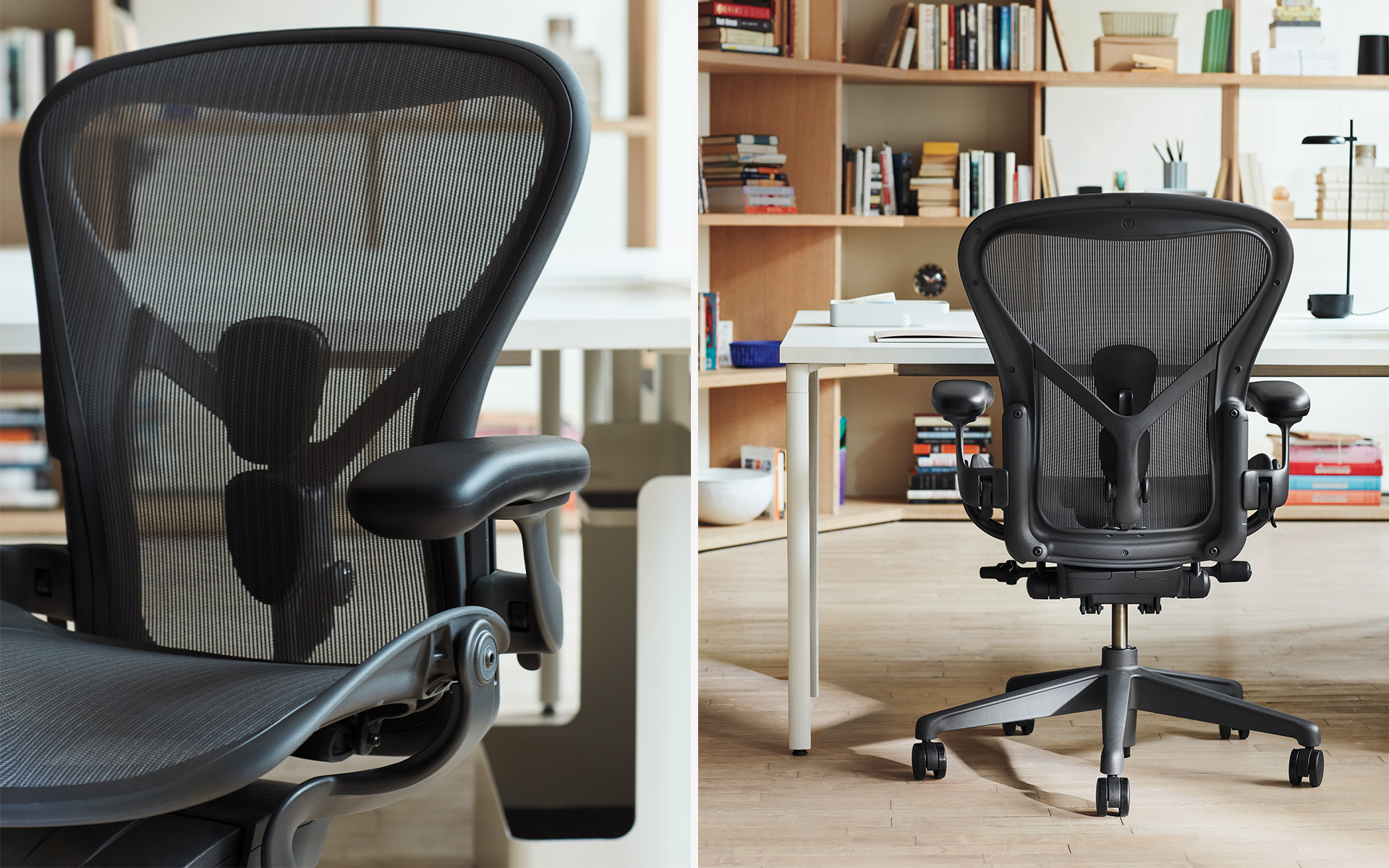 Aeron's celebrated PostureFit technology now incorporates adjustable sacral and lumbar support, supporting the natural S-shape of the spine, rotating the pelvis forward, and activating healthful posture— all while sitting upright. A secondary pad supports the lumbar region of the spine. Together, they help strengthen the spine to give the sitter greater posture control. The new 8Z Pellicle uses varied zones of tension in the seat and back to provide firm support where you need it. More compliant zones conform to the sit bones and distribute weight evenly.

Aeron's original design made it possible for the user to adjust the amount of recline and resistance to suit their preference. The new chair offers updated user adjustments for intuitive fine-tuning; with less time required to customise a personal fit.