Prepping for the holidays can be stressful — there's no doubt about that. But with proper planning, you can enjoy a relaxing time with friends and family without the worries.
Quality time with friends and family should be cherished and Living Edge would like to help you set the table, raise a glass, and make a toast.
Our Christmas countdown begins with a tailored collection of timeless designs guaranteed to impress your guests and make a lasting impression this Christmas.

Spruce Up the Main Spaces
Don't worry about getting every nook and cranny. Put your focus on the main areas in your home that guests will be seeing like the entryway, kitchen, and living room.

Easily declutter spaces with a minimal shelving unit such as the iconic Story Bookcase. The perfect fit — Providing vertical storage with a sculptural twist, the Story Bookcase holds books and other collectibles in a compact footprint. Rotate shelves to face forward or to a side, creating a unique book stand that fits your needs.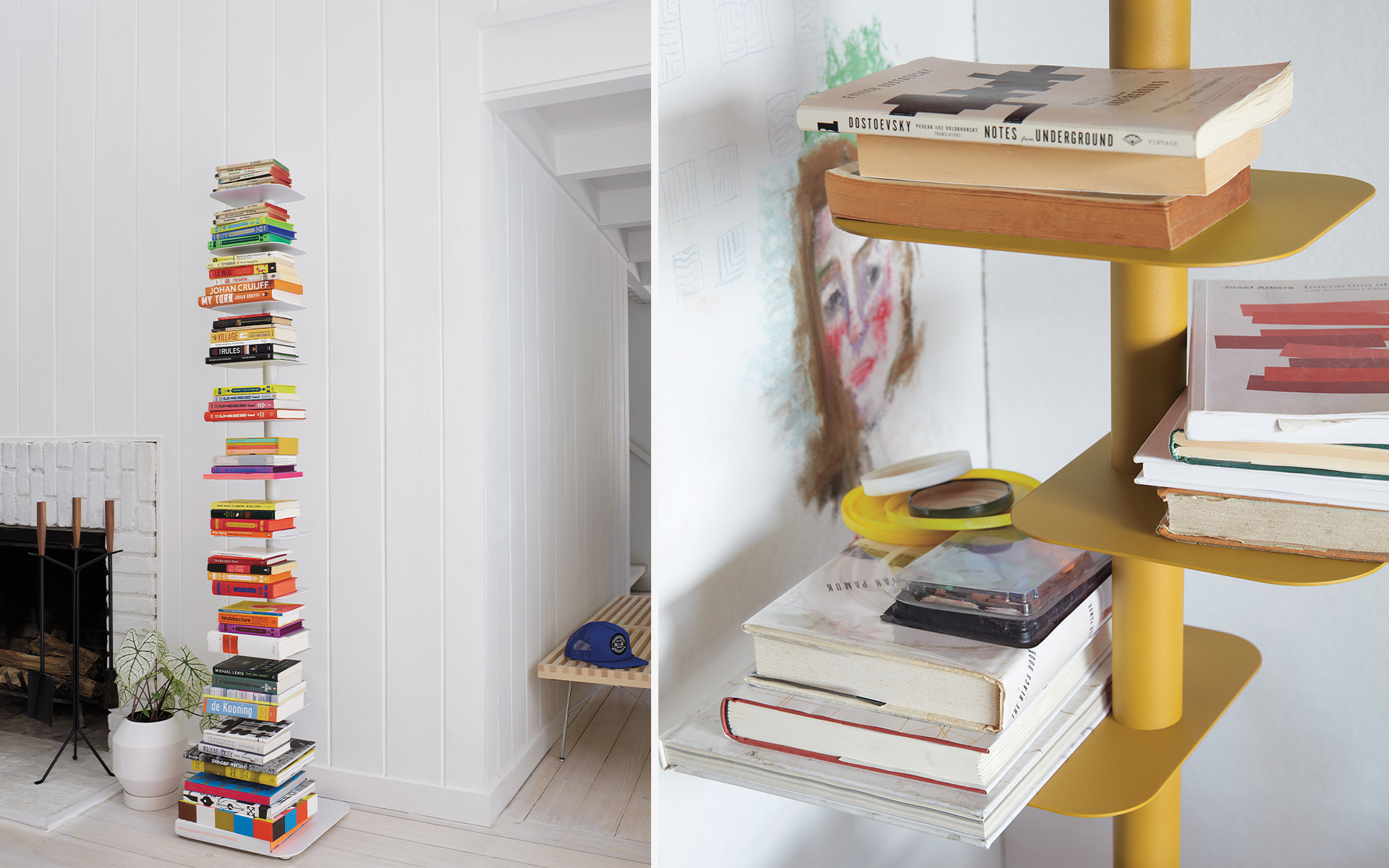 Refresh your Aesthetic
Add a few design elements to completely refresh your home in time for the holidays. Nothing is quite as warm and welcoming as a small token from the mid-century masters. Featuring a dedication to comfort and practicality wrapped up in beautiful design that never goes out of style. Unlike other aesthetic movements, mid-century modern decor is streamlined, all while highlighting the richness of the materials used.

Among Mid-Century furniture design, the work of Charles and Ray Eames and George Nelson is paramount. Also, to note, we are sure the design lover in your life would be thrilled to receive a treasure from our edit of Mid-Century favourites.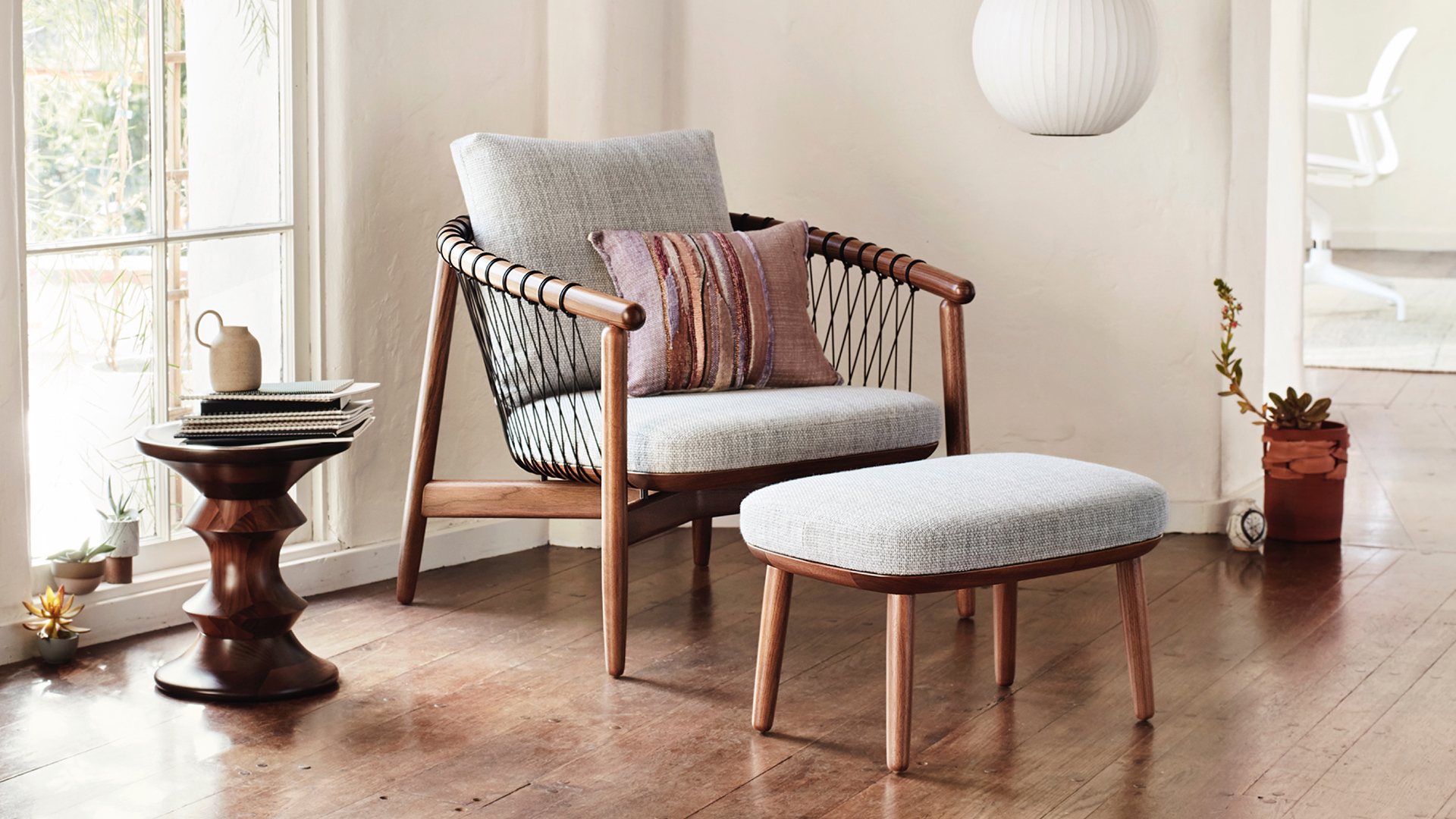 Eames® Walnut Stool – Herman Miller. Made of solid walnut, these stools designed by Charles and Ray Eames can be used anywhere, individually or in groups, and are beautifully versatile.

Eames® House Bird – Vitra. For decades, the carved figure of a wooden bird has occupied a central place in the Eames House, as an especially prized artefact among the possessions of Charles and Ray Eames. They frequently used the House Bird as a decorative object in photo shoots.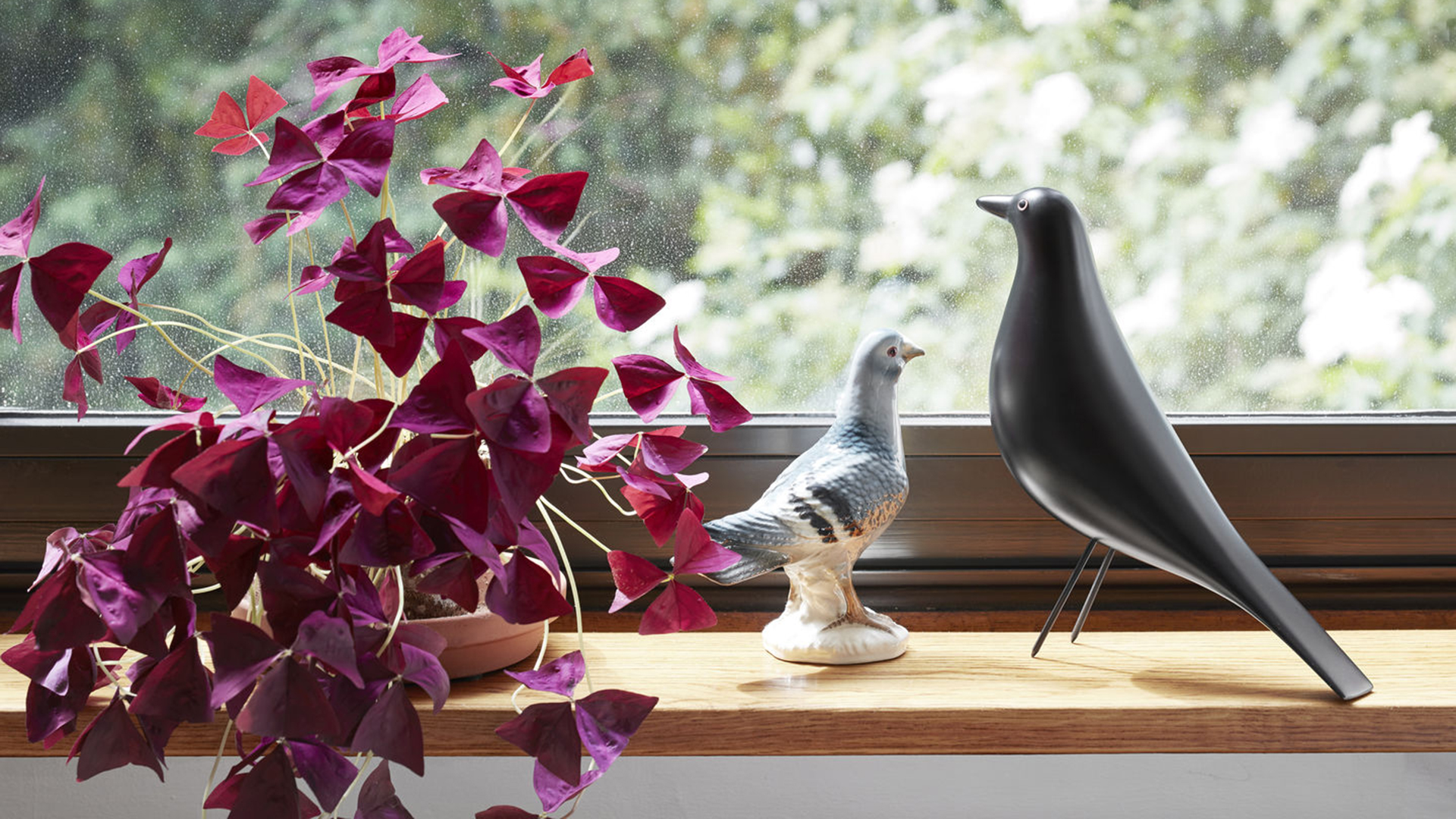 Eames® Elephant – Vitra. The decorative figure, originally prototyped as part of the Eames' trials with moulded plywood, will bring delight to children and parents alike.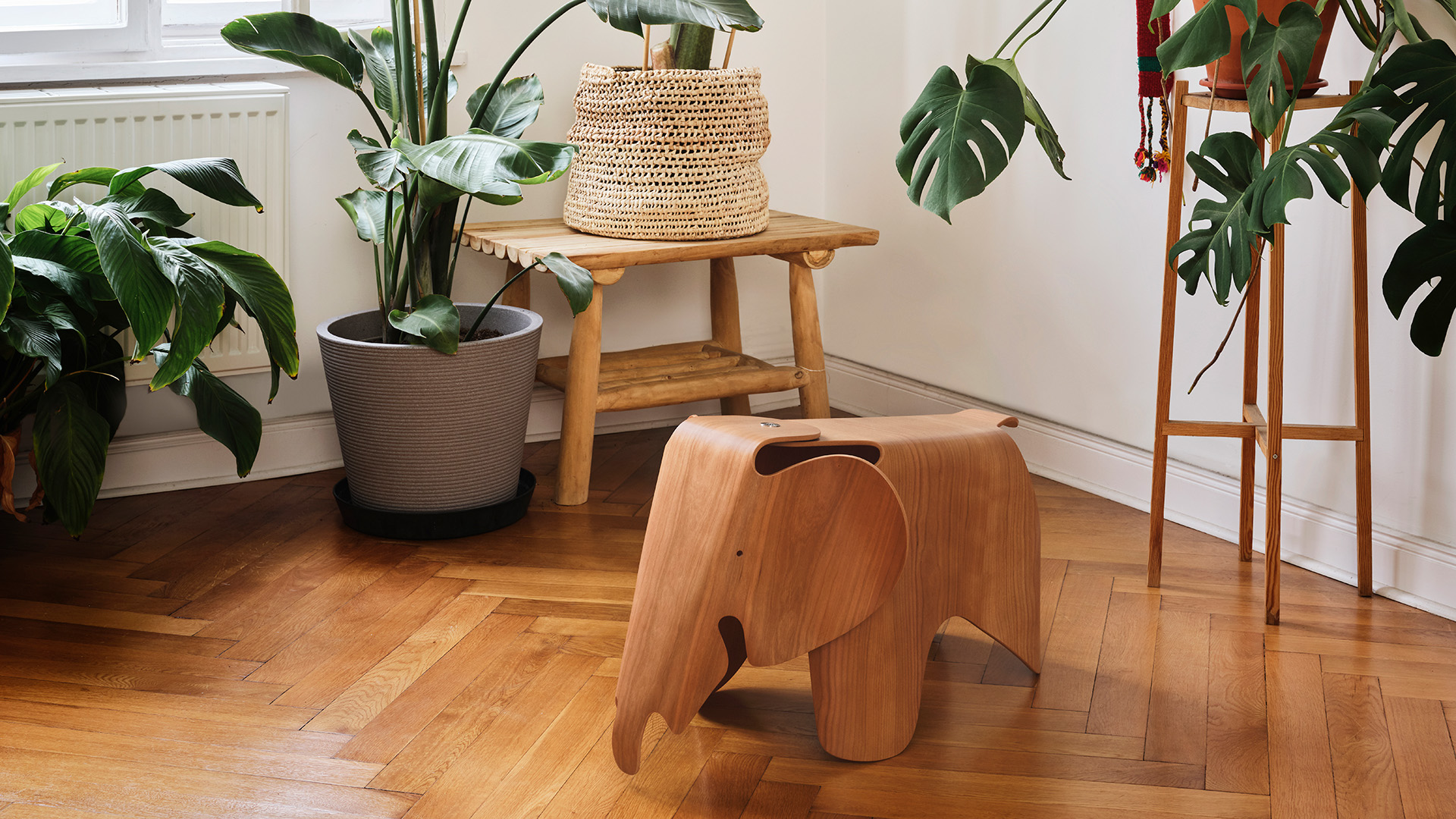 Seasonal Scents
Have your home smelling delightful with scented candles or diffusers that will warmly welcome your guests as they enter the home.

Tom Dixon scents are created in Paris. Each note has been hand-picked and expertly combined to create an evocative sensory experience. Each wax and diffuser scent container is made from glass mouth-blown in Poland. Designed with the intention for a second life - whether this be a plant pot, container, or refilled into a new candle - scent vessels are adaptable and made to last a lifetime.

Elements - Tom Dixon. A series of fragrances inspired by the medieval alchemist and eastern philosopher's quest to reduce all matter to three simple elements; three scents of extreme simplicity and individual character that reflect their elemental names of Air, Earth, and Water.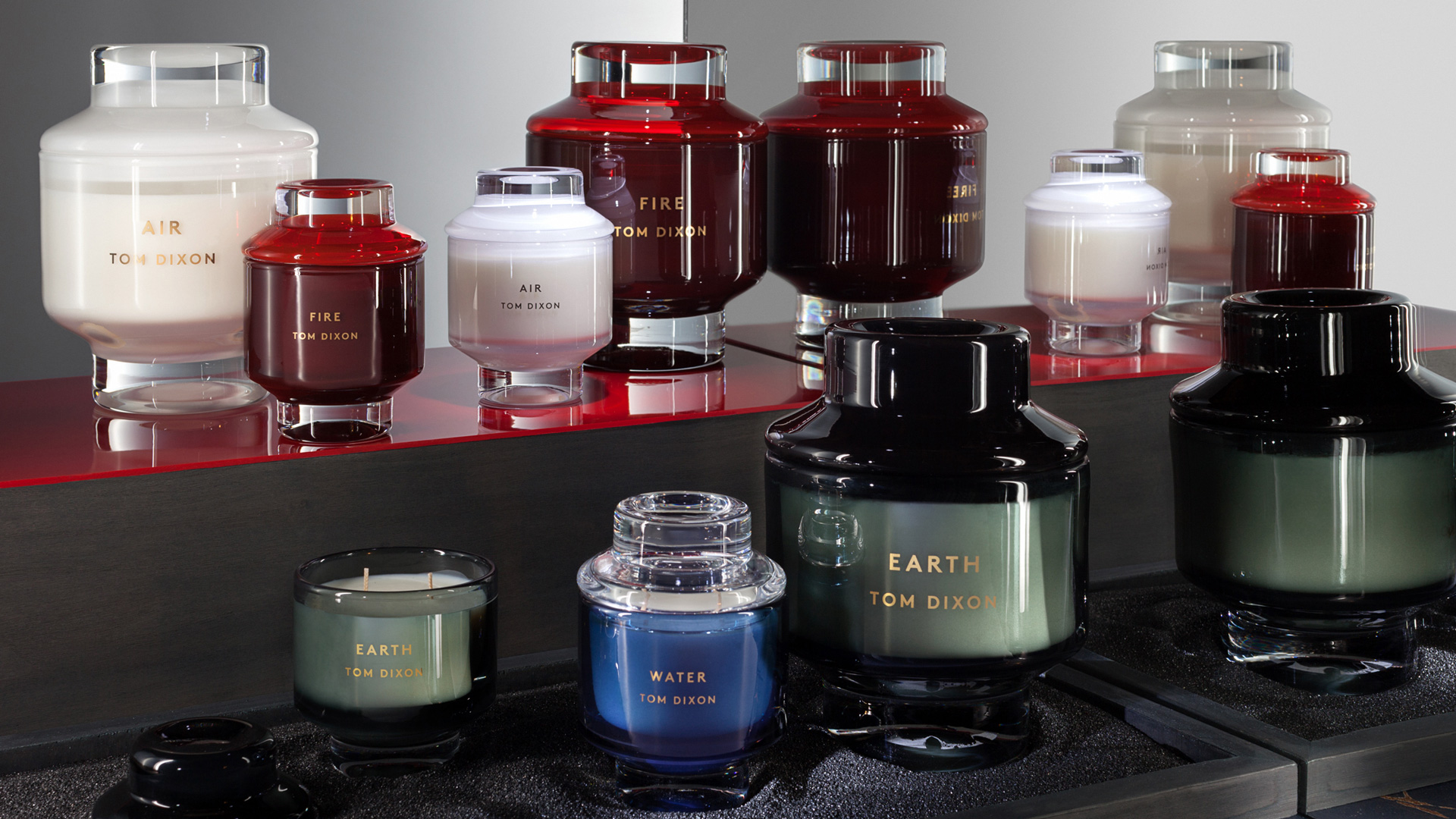 Make your holiday playlist
There's no party without the perfect playlist. A great playlist will set the festive tone and allow your guests to feel at ease. It's an important element that can either make or break your event. In the days leading up to the party, you're going to be busy with more urgent items like food and decor. Do yourself a favour by getting the playlist out of the way before the holiday planning starts to get overwhelming — you'll be glad you did!

Embrace The Bar Cart
Especially, if your guests aren't into wine or if you're hosting a cocktail party, a bar cart is a holiday entertaining must. The bar cart not only serves as ground zero for all your drinks but can also streamline service by editing the contents to cover a few specific drinks.

If you place it outside of the dining room, it will encourage guests to wander around your house, so they don't spend the whole night stuck at the dinner table or loitering around the kitchen.

The James collection is an understated exploration of modern masculinity – at once bold and defined, but also light and elegant. The range includes a chaise, desk, stool, and bar trolley, each one meticulously proportioned and ergonomically shaped.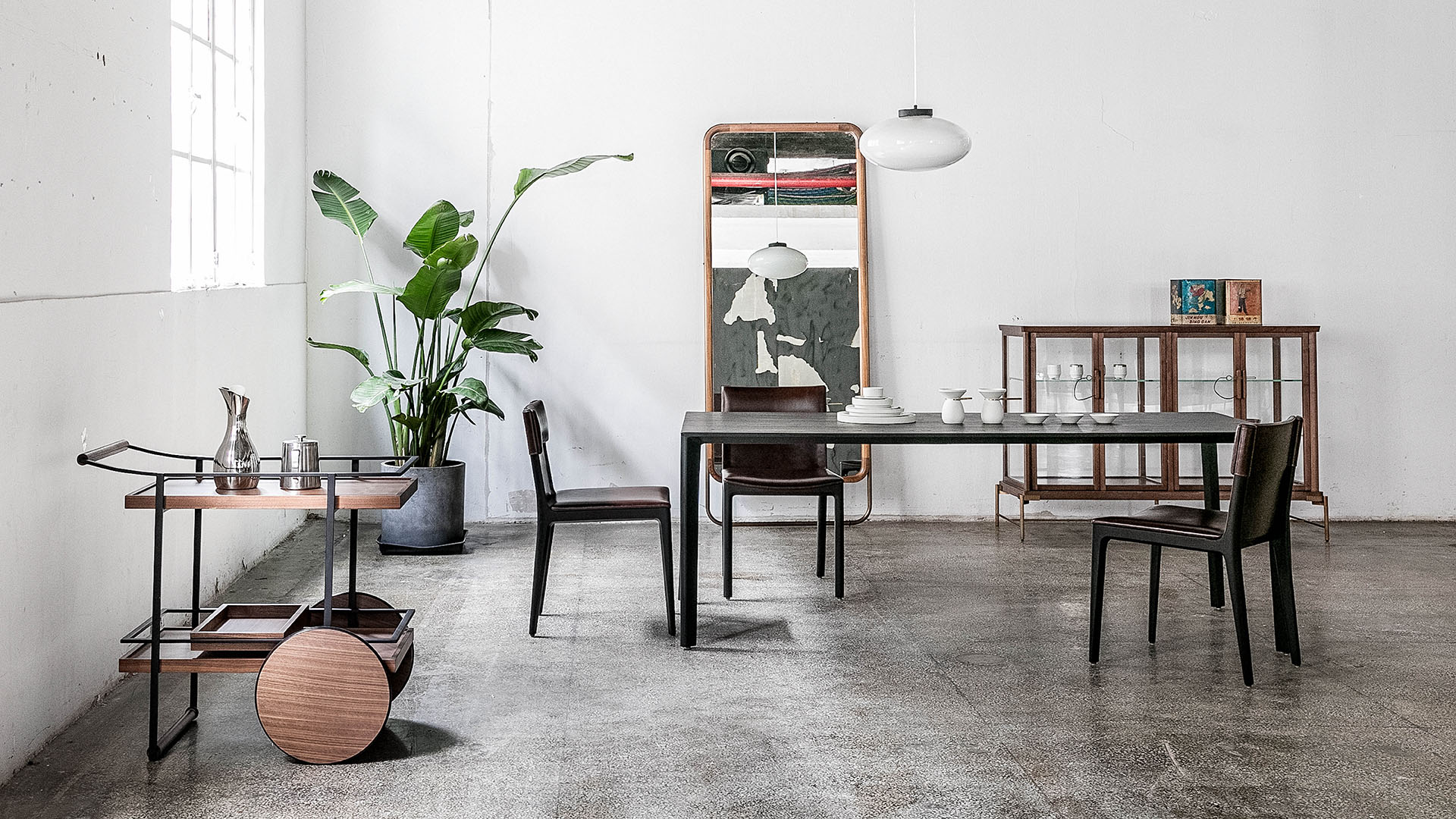 Raise a glass
One of the most exciting aspects of a holiday party are the cocktails. Playing mixologist is time-consuming and messy, so let go of the pressure to shake up an individual cocktail for each guest. Reduce your stress by creating a signature cocktail that you can mix up the day of.

Impress your guests with a stunning new set of cocktail glassware.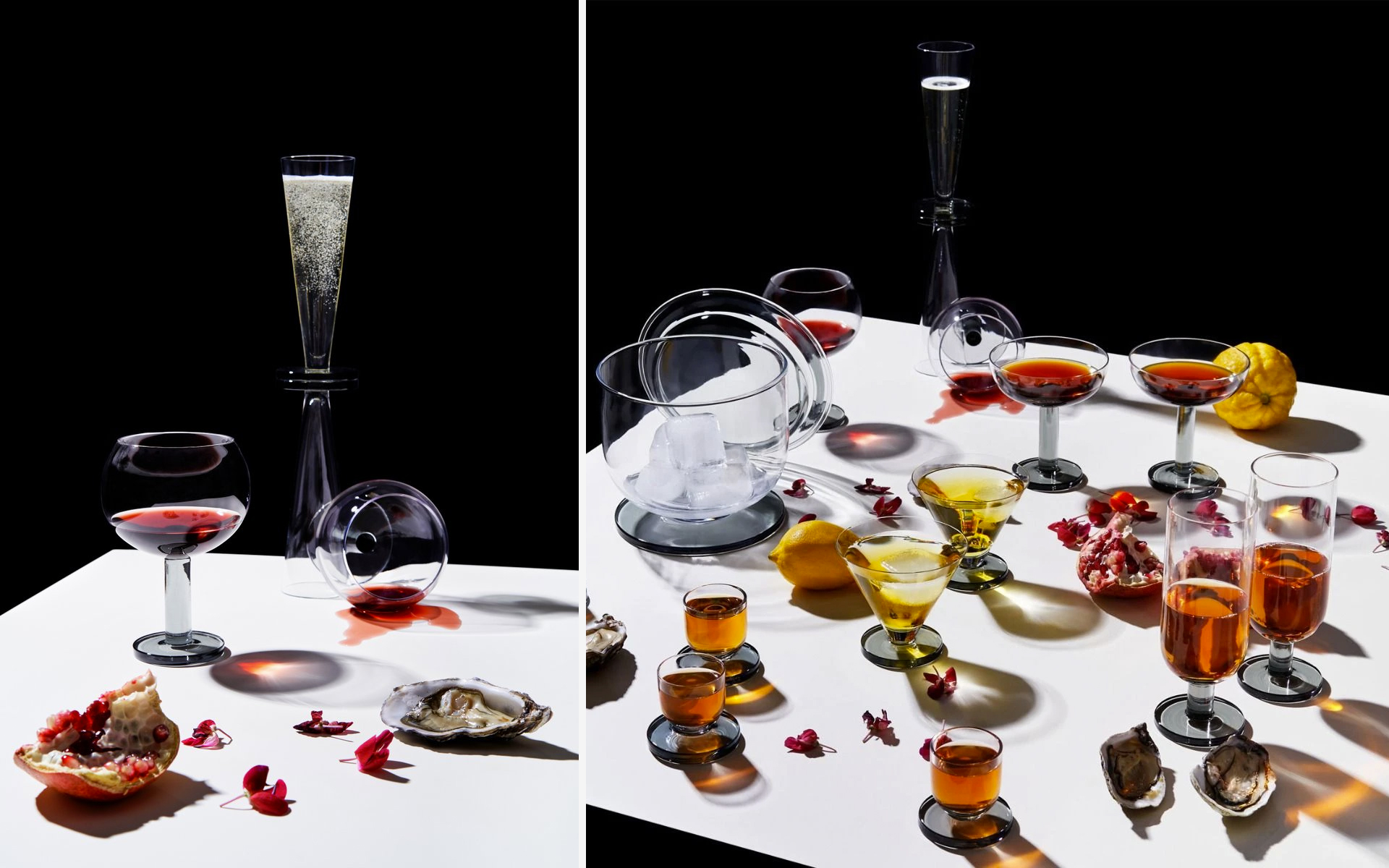 For the glassware collection, Puck, Tom sat down with the Coal Office restaurant team for a long and intense investigation into the perfect shape and proportion for the contemporary cocktail. The process involved stripping away as much nonessential detail to create something that's more minimal, heavy-weight and authoritative in mixology glassware.

Puck is made in Poland using mouth blown glass that has a hint of smoke colour, creating a pared back design which allows the glasses to live in multiple environments

Tank takes its sculptural cue from the functional shapes and volumes of scientific glassware. Minimal yet decorative for a multiplicity of purposes of drinking, pouring, storing, and displaying food and drink, the range forms bold building blocks of table-top architecture.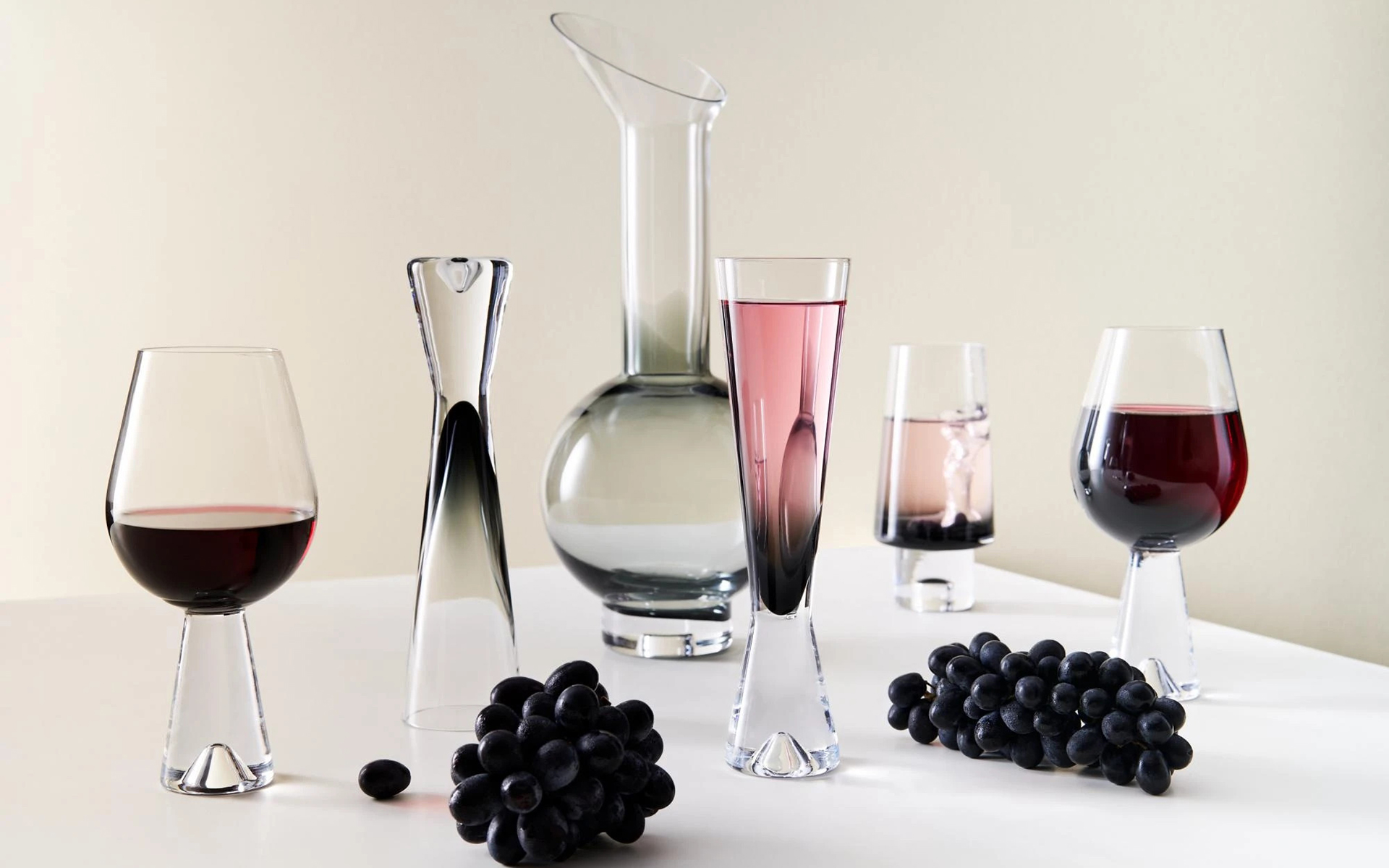 Now that you're armed with the best holiday entertaining tips around, it's time to plan a holiday party of your own!