Tom Dixon is a name that is synonymous with venerable contemporary design. Constituting the restless British innovator and his eponymous luxury design brand, its mere mention is enough to elevate the impression of any product or project with which it's associated. But beyond being dignitary in the world of luxury design brand names, there are more conscientious grounds to Tom Dixon's eminence — that being the inimitable form, uncompromising quality and commitment to sustainability inherent in all it produces.
Available in Australia through Living Edge, the newly extended Tom Dixon Fat seating collection is everything you could want and need when specifying your next fit out… and more.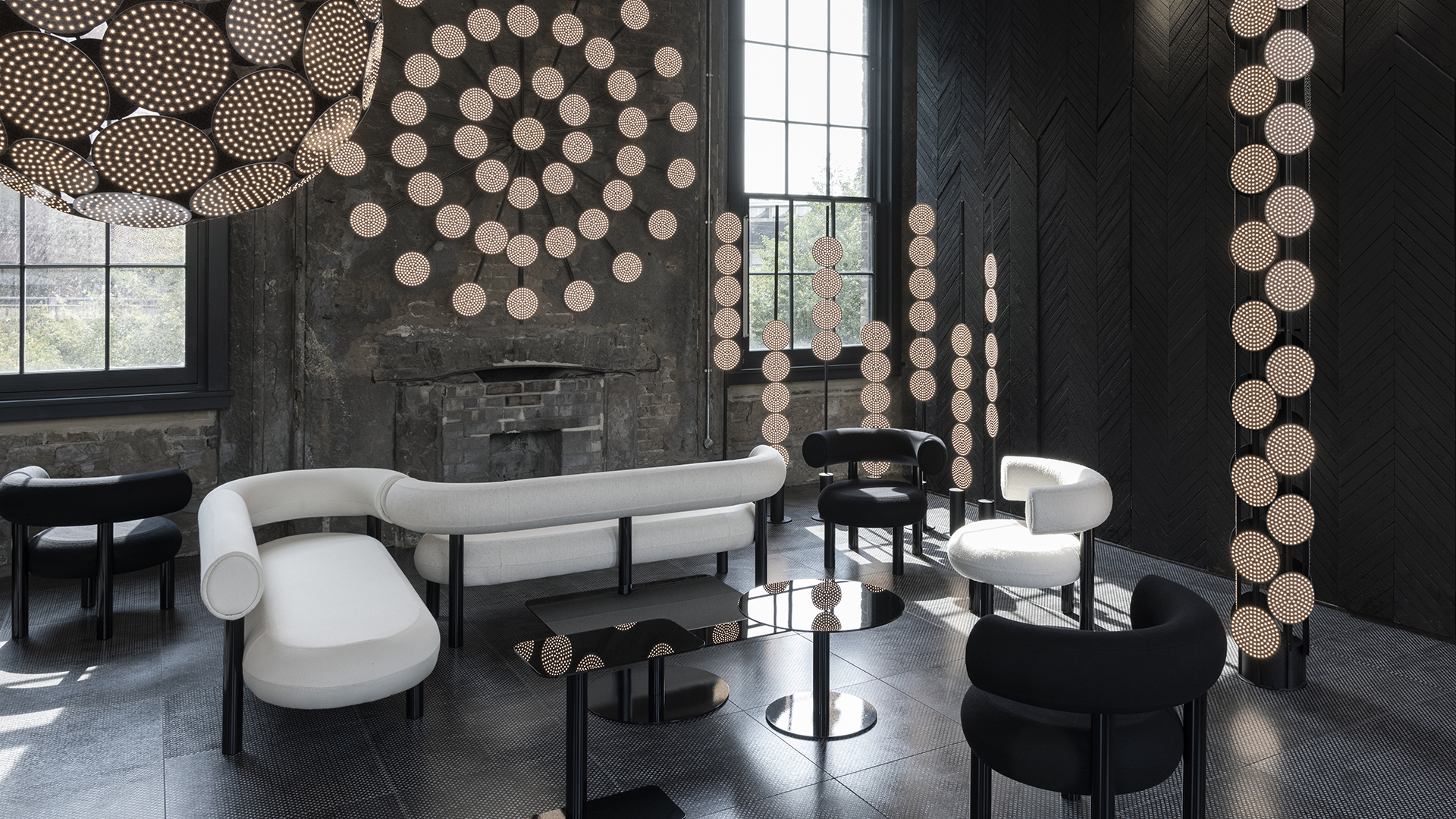 Comprising a three and two seater sofa, dining chair, counter and bar height stool, chaise lounge and lounge chair, Tom Dixon's newly released Fat is a full-bodied seating collection with the scope to suit a broad range of commercial and residential settings perfectly. Designed to hug the body, Tom Dixon Fat seating components allow for multiple seating positions.

Made from moulded foam with a metal leg launching in high gloss black lacquer and made-to-order upholstery. Manufactured in Europe, Fat is made from moulded foam, upholstered to order by experienced craftsmen; and tubular, metal legs, hand finished in high-gloss black lacquer. The extreme simplicity of the components is a testament to form following function, whilst maintaining a humorous silhouette and a reductionist aesthetic.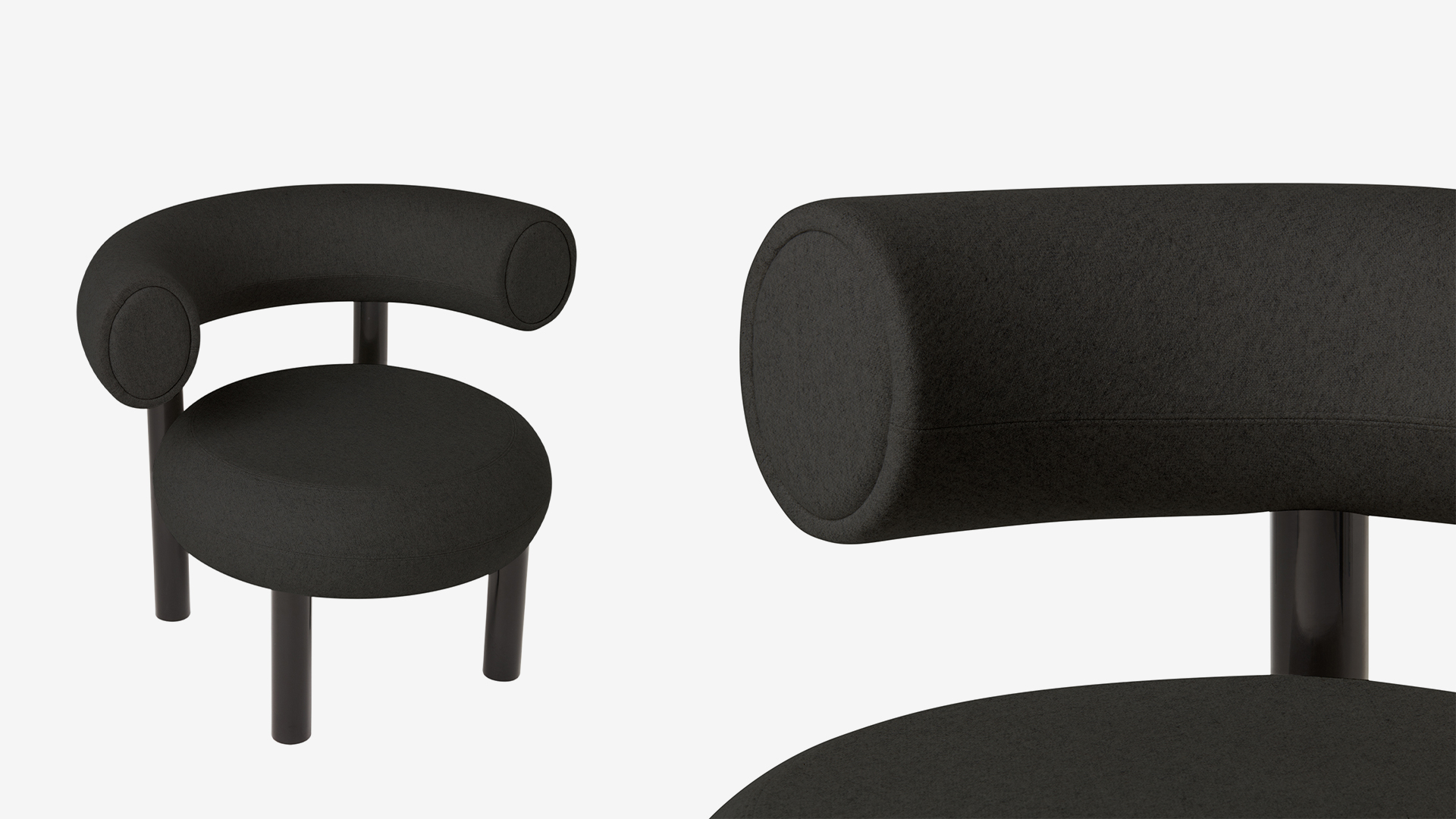 "I've been wanting to reclaim the word fat and make it positive again and it's particularly appropriate for upholstery, because you want supreme comfort," says Tom Dixon, the designer himself. "The fatness of these curved backrests and the thickness of the upholstery make Fat a really comfortable series of furniture."

Prior to the public release of the collection's inaugural chair, Fat was thoroughly tried and tested to be fit for purpose in restaurant/hospitality environments. Its first test took place at the Coal Office restaurant, operated from within the brand's Kings Cross, London, HQ. Following that, Fat went to Milan to be put to the test at the pop-up Manzoni restaurant, set up by Dixon's Design Research Studio as part of Milan Design Week 2019.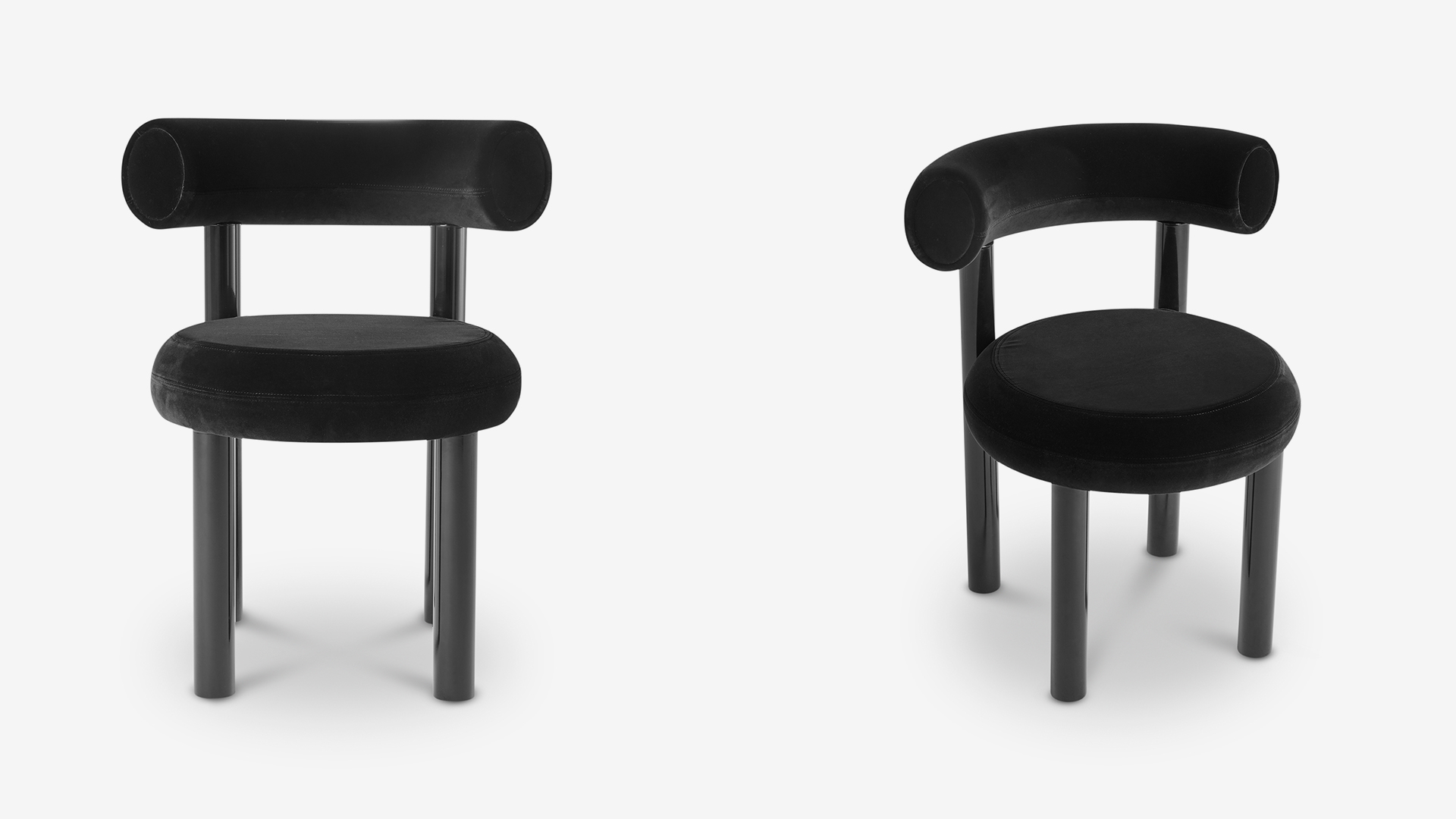 Available in Australia through Living Edge, Fat allows specifiers their pick of the highly resolved Tom Dixon upholstery range, which just recently received some tactful updates. The range overall has been refined and simplified to include a collection of leathers, suedes, wools, velvet, linen and denim from specialised textile houses — Kvadrat, Designers Guild, Bute Fabrics and Sørensen Leather — a surefire guarantee of the end-products' uncompromising quality.

Two new fabric collections — Micro Boucle and Denim — created in collaboration with Scottish mill Bute Fabrics, were added to the upholstery range in 2020. Micro Boucle is a textured wool-silk nep with contrasting flecks. The speckles add an element of tactility and depth to the fabric. Denim is a heavy-duty cotton and wool blend twill, which has a unique aesthetic and durability. Using mainly natural fibres, these fabrics have been produced with sustainability at their core.

For designers and specifiers, the Tom Dixon Fat seating collection constitutes everything that one could desire when selecting furniture for a commercial fit-out: inimitable form, uncompromising quality and commitment to sustainability — not to mention, belonging to one of the most coveted names in contemporary design.