The architect Frank Gehry is known for his use of unusual materials. With his 1972 furniture series 'Easy Edges', he succeeded in bringing a new aesthetic dimension to such an everyday material as cardboard.
An experiment with scrap cardboard led to one of the most iconic and playful designer chairs from architect Frank Gehry.
Canadian-born architect Frank Gehry was well ahead of this thinking when, in 1972, he designed a series of furniture pieces made of cardboard. Called "Easy Edges", this innovative and well-received collection included an easy chair, tables, and this Wiggle Side Chair.

When a group of artists and scientists called a meeting at artist Robert Irwin's studio in 1969, they asked architect Frank Gehry to give the place a quick makeover. Given the restricted budget, Gehry came up with something simple yet subtly futuristic: seating made from stacks of cardboard, a humble material he kept around for making models.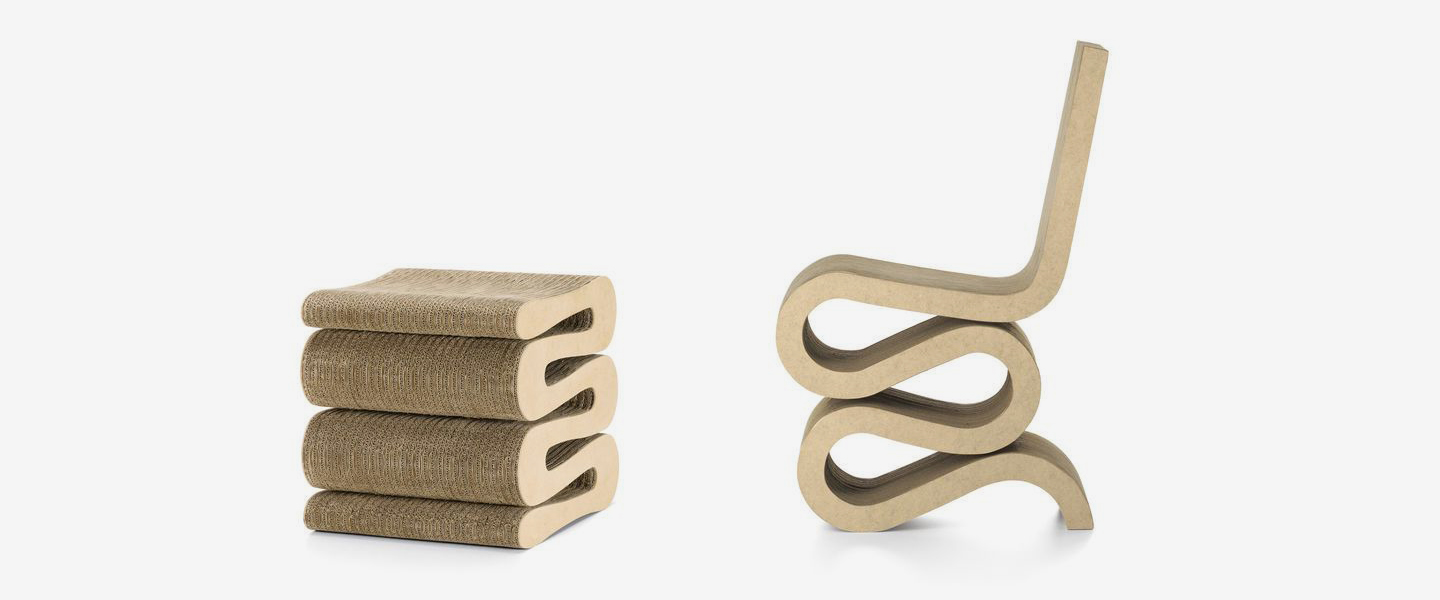 Gehry had been using cardboard to build architectural models but this experiment with furniture was on an entirely different scale with very practical requirements. Gehry found that if he alternated cardboard's corrugation, he was able to make the stacks strong enough to support the weight of a human. The design of the Wiggle Side Chair intentionally riffs off the dichotomy between the utilitarian and rough material and the chair's smooth, curved form.

"I discovered that by alternating the direction of layers of corrugations, the finished board had enough strength to support a small car, and a uniform, velvety texture on all four sides," he told The Christian Science Monitor in 1972. "I found I could cut these edge board sections into geometrical forms, or bend them into sculptural, ribbon-candy folds."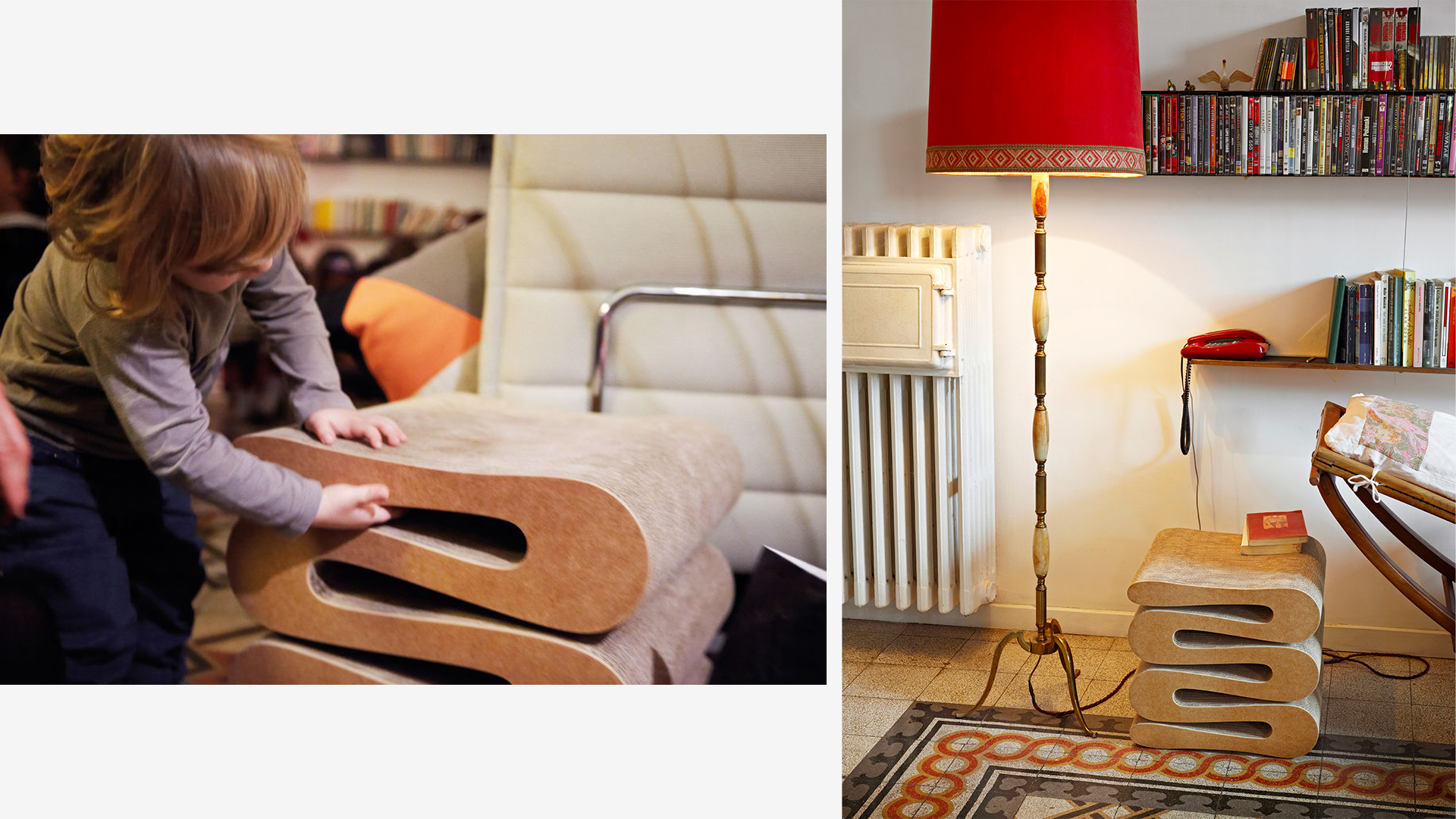 It was also durable, needed no finishing, and had a noise-cancelling quality that reportedly cut sound volume in half. Soon, with Irwin's help, Gehry made a file cabinet and reception desk for his office, which led to the Easy Edges series of shelves, side tables, and its enduring claim to fame, the Wiggle Side Chair, a narrow slab bent into an S-shaped seat.

The 1960s and 1970s were a period of great experimentation and innovation with materials and form in design. Gehry originally conceived the Easy Edge series as a range of low-cost furniture, however, it was 'so immediately successful that Gehry withdrew them from production after just three months, fearing his success as a furniture designer would overshadow his reputation as an architect.