Muuto completes large-scale workshops twice a year where their design team approaches the concept of colour, seeking to challenge and drive their colour profile forward.
Muuto always strives to be curious and evolve their design portfolio and extend their colour palette.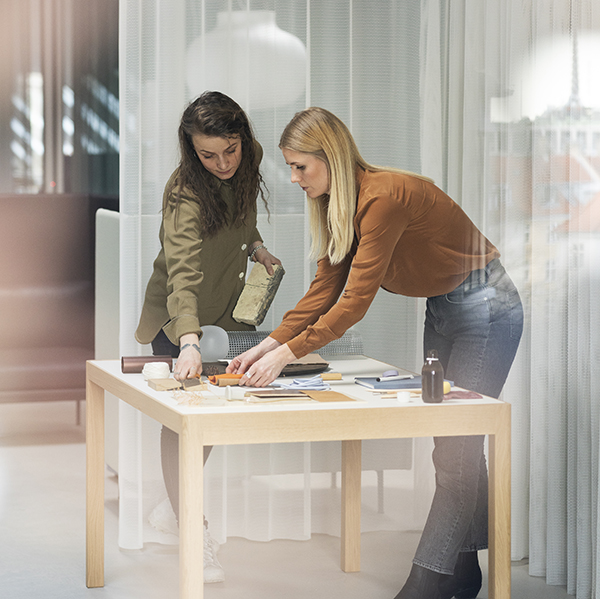 Colours, be they bright or dark, vibrant or subtle, influence our perception of spaces, shapes and even our feelings, when we are in the presence of colour. Choosing the right hues can change the character of the given design while opening up for new ways of using it, allowing it to bring forth new emotions within the user.
The
Muuto
colour palette is never about what's trendy or in fashion in the now but instead about identifying the colours that will complement their designs and bring them a long-lasting yet modern character. Recent launches have seen Muuto introducing deeper, refined tones to their collection. Here, the Muuto design team shared their thoughts on the new darker hues, what they bring to a space and how they can be used to create a variety of atmospheres.
Challenging the thought that colours must be colourful to have an impact on a room, the new darker shades of our collection bring a refined and sophisticated touch to our designs. "The deeper tones came from the belief that subtle and more silent colours can make just as big of an impression as those that are loud and bright." — Julie Myhrvold, Design Manager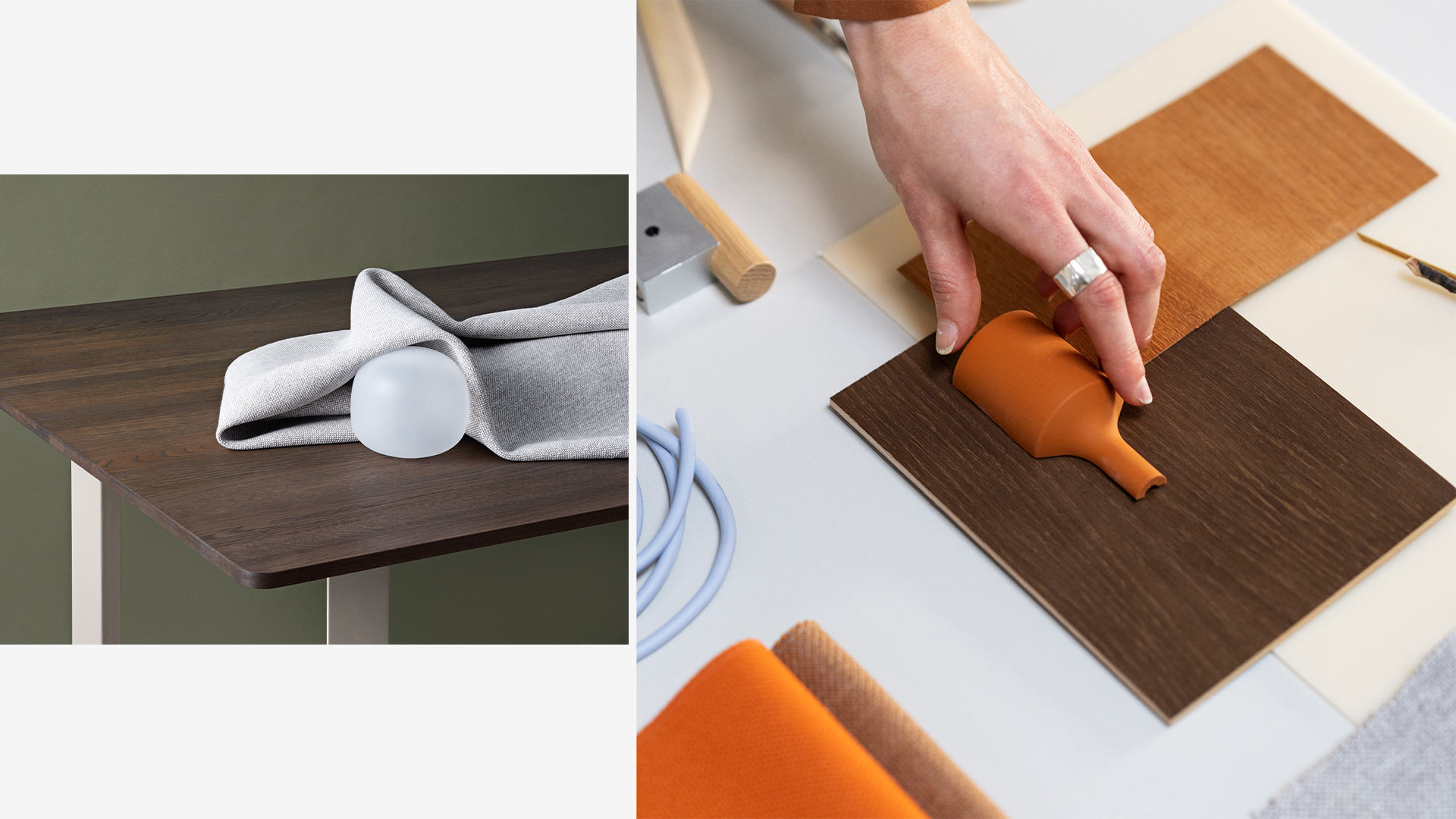 A refined and sophisticated sentiment

"What's interesting about darker colours is how they can be brought into the presence of subtle colours that have the same level of depth and intensity. These could be a light grey, a deep black or a warm beige, echoing the ideas of design that speak in volumes with little noise." — Marie Hesseldahl, Design Manager

Combine with vibrant colours

"Looking towards spaces that are more colourful and vibrant, elements in dark brown hues can breathe a slight sense of understated elegance into the room while enhancing the energetic atmosphere." — Marie Hesseldahl, Design Manager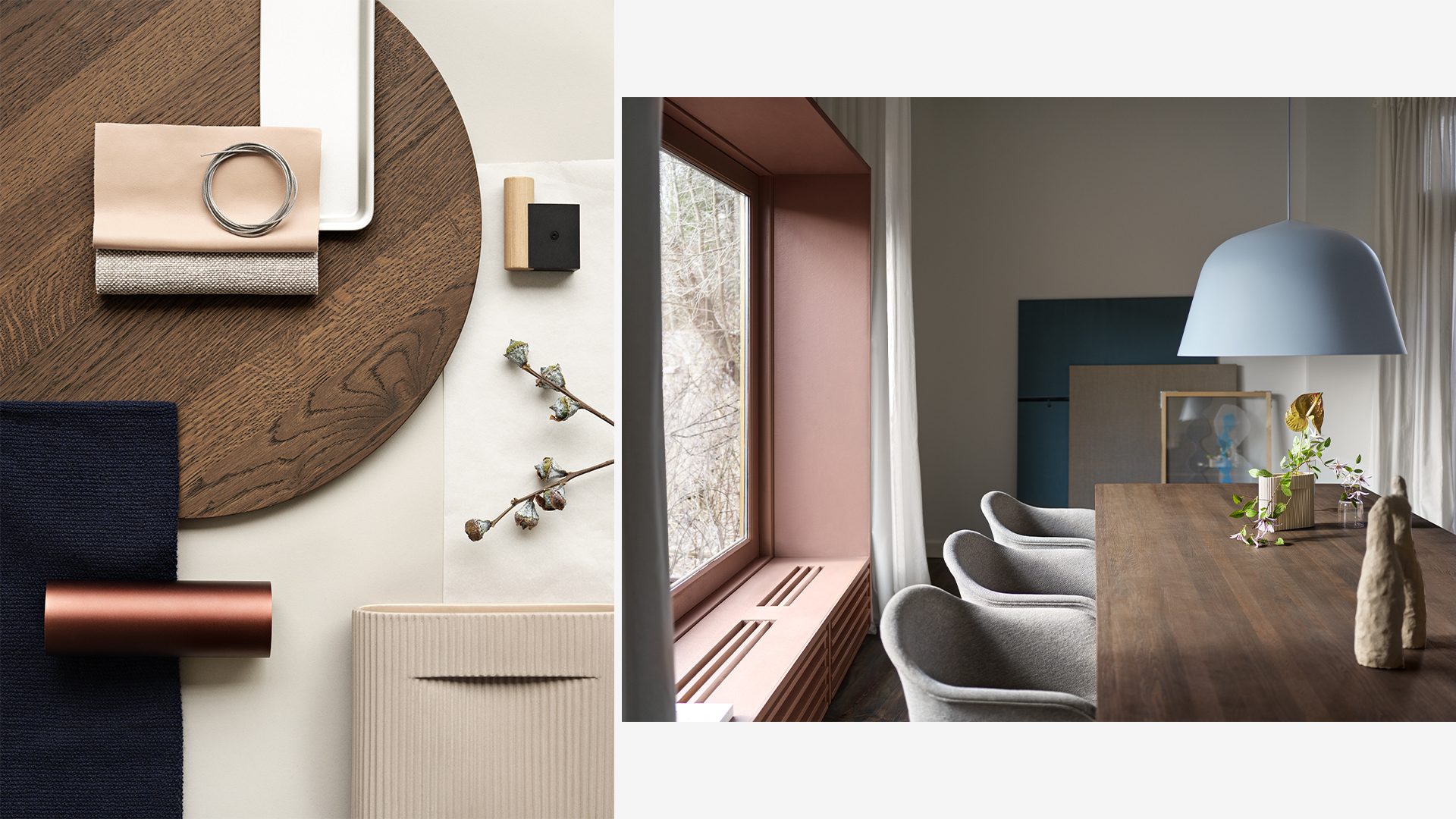 Smoked oak

The tone of Smoked Oak, used for designs in Solid Oak, is defined by its subtle grandeur, allowing for the natural grains of the wood to shine through while adding an inherently refined feel to the design.

Stained dark brown

Stained Dark Brown, used for designs in veneer, is made in an environmentally-friendly water-based lacquer that is applied onto the surface of a product, giving it a characterful appearance while enhancing the materiality of the design.

The new deeper colours expand the possibilities of Muuto's wooden designs towards a multitude of interiors where deep, refined, and elegant tones are in demand.