Well known within the Australian design industry for his work via his company Élan, Boris was renowned for his boundless spirit, his drive, and his big heart.
We are deeply, deeply saddened by the passing of Boris Tosic, founder of Élan, a collaborator, and long-time friend of Living Edge.
Anyone who knew Boris knew he was a life force, a visionary, and a remarkable human being, as well as a loving father, husband, and cherished friend. With his work quite literally ingrained in the very foundation of our Living Edge showrooms, we were honoured to have had the chance to collaborate with Boris and his Élan team closely over the years and learn so much from him in doing so.
Well known within the Australian design industry for his work via his company Élan, Boris was renowned for his boundless spirit, his drive, and his big heart.
Boris was born in Croatia, formerly Yugoslavia, in 1965. He arrived in Australia in January of 1990 at the age of 25. Never shy of a challenge, Boris embraced his new life with flair, everything he set his mind to he did with commitment and the intent to succeed. Boris made his way in Australia first as a tradesperson, before following his destiny to work for himself.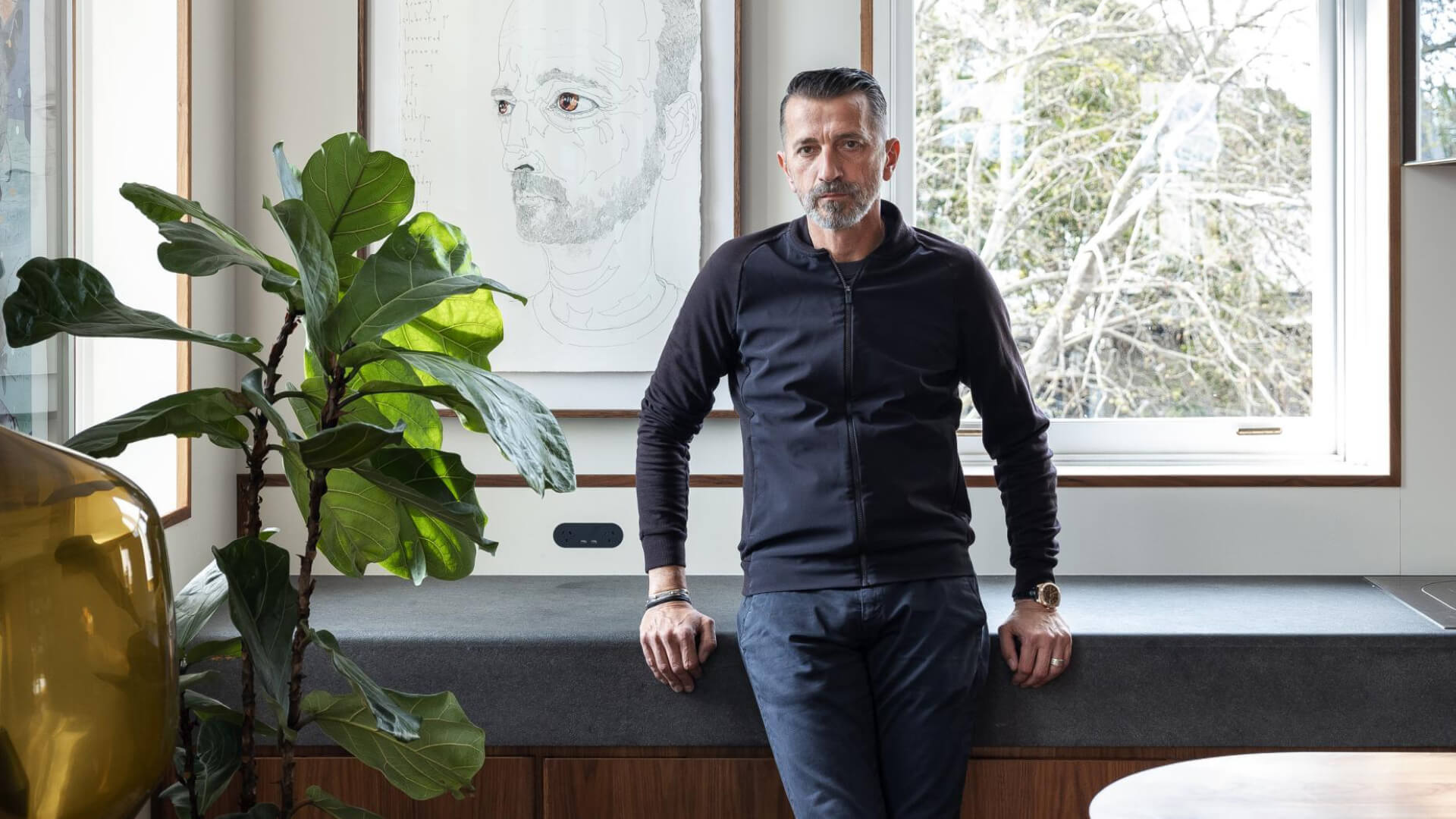 "You just apply yourself daily as a human. You've got to put yourself forward, volunteer and take chances. I always find a way to keep evolving and stretching myself. I think that is where the thrill of business lies." Boris Tosic.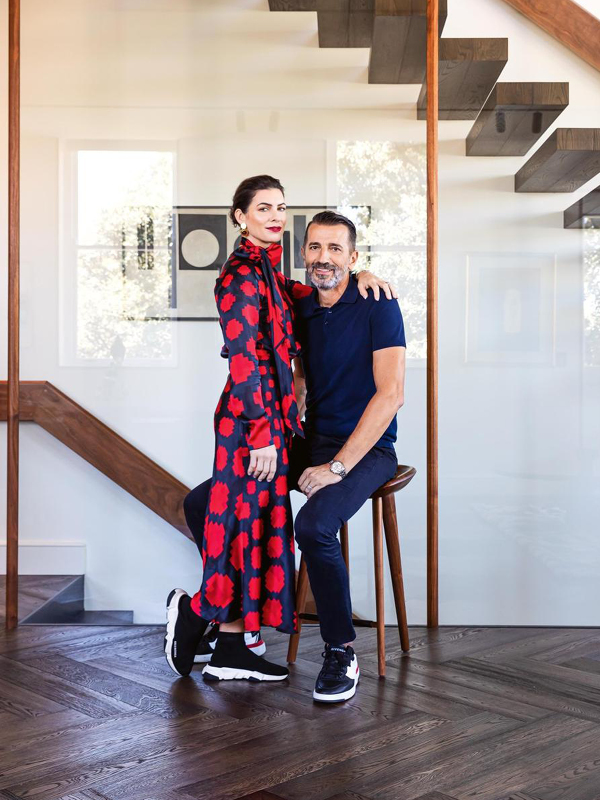 Boris' first major commercial project with his construction company, then called Unlimited Interiors, was with American Express when they first started building offices and branches in Australia some 20 years ago. "I was 28 and had nothing to lose. I told them that if they gave me the job, I would work the first month with 20 men for free, and if they were happy with our work, they would award us the entire contract. I had everything to lose as this could have ruined my company, but also, I had every confidence that my team and I could undertake what was then the largest commercial construction project awarded in Australia," explained Boris in a previous interview with The Australian. Needless to say; they did succeed, and after founding Élan went on to deliver countless exceptional high-end projects.

With his Élan business, Tosic created fitouts for homes, luxury stores and high-end offices under the direction of some of Australia's leading architects and designers. But it was while working on his own house – a former warehouse in Sydney's Paddington – that he hit upon the idea of creating his own line of furniture.
"Basically, while I was renovating my house there were certain pieces of furniture that I just couldn't find and so I decided to make them myself. I'm a maker and I really like the process of teasing out solutions and making things possible". This was where Élan Plus, an extended collection from the Élan joinery family, and Skupa took form. Tosic was an avid collector of design, and his furniture brand Skupa became a collaboration with some of the design talent he had met over the years. The word "skupa", meaning "together" in Tosic's native Croatian. "I can't do everything on my own, and I didn't want to embark on being a designer and step on other people's toes, but with the right design people and my expertise, it's like an open discussion with friends".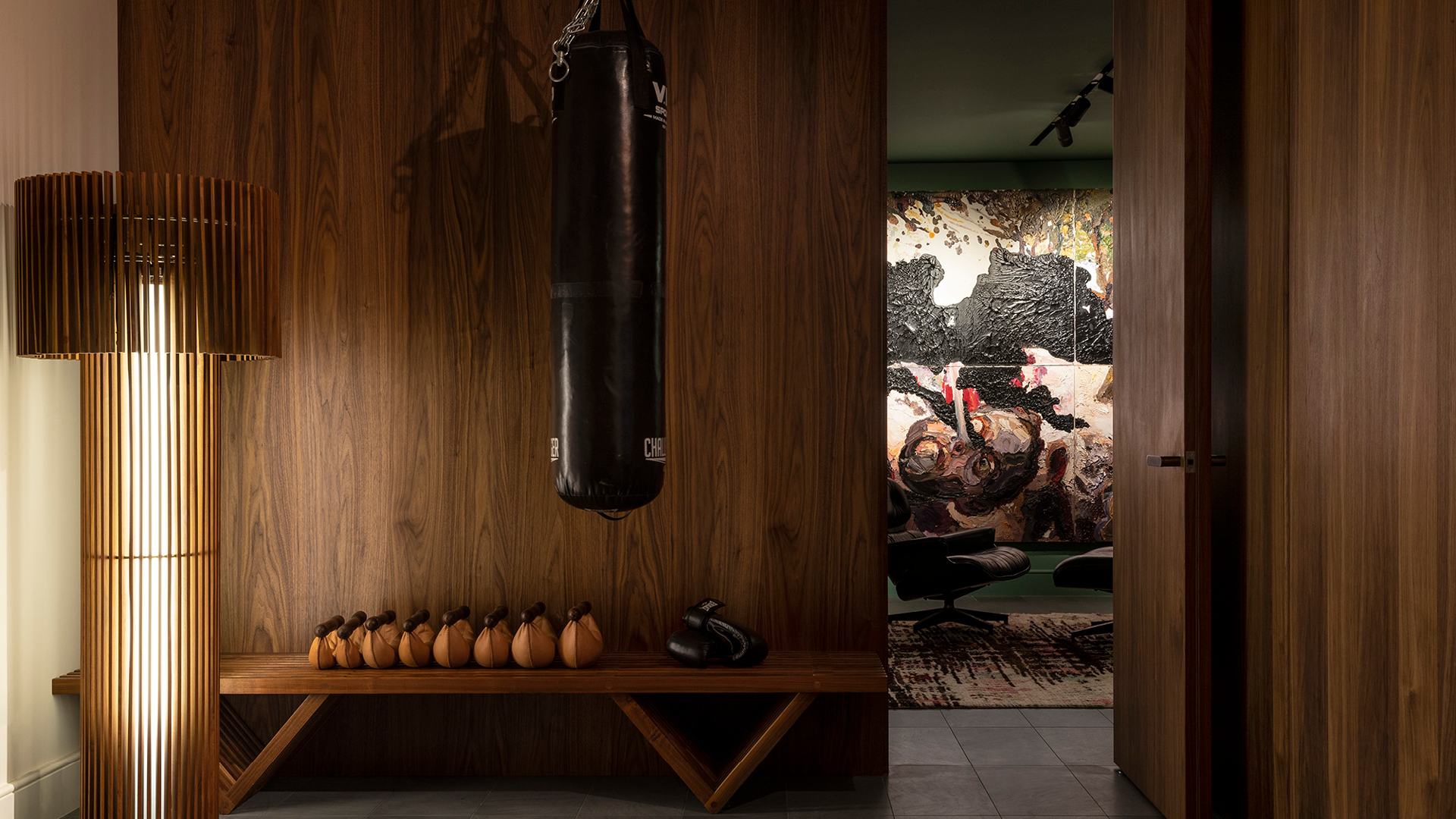 Following a courageous battle with Motor Neurone Disease, Boris slipped away peacefully on Monday evening, 9 January 2023, surrounded by his family. Leaving behind a legacy of monumental work, unforgettable moments, and memories for those who crossed paths with him. His legacy lives on through his wife Naomi, his six children, and Élan.
"I am so grateful to have had the moments we had. He will be missed by many, and forever held in our hearts. Our thoughts and prayers are with Naomi and the boys at this difficult time. Rest in peace my friend." - Aidan Mawhinney, CEO Living Edge.