Outdoor entertaining is a staple of the Australian holiday experience, and your furniture plays a central role in creating the perfect setting. In this blog, we will delve into five specific furniture selection tips to ensure your home is ready to host memorable holiday gatherings during an Australian summer.
With the holiday season fast approaching in Australia, it's crucial to make the right choices when selecting furniture for your summer celebrations.
1. Opt for All-Weather Materials
Choose outdoor furniture crafted from all-weather materials, such as polyethylene wicker or rust-resistant aluminium frames. These materials can withstand the summer heat and occasional rain without deteriorating or fading, ensuring longevity.

Poolside Serpentine Rug – Limited Edition The traditional braiding and simple graphic pattern will lend any modern home a natural look, both indoors and out. Moreover, the Poolside Serpentine rug is UV-resistant as well as maintenance-friendly.

Sam Son – Magis Comfort meets playful with the Sam Son designed by Konstantin Grcic. The exaggerated size of the armrest and backrest provides comfort and support and creates a protective space for sitting.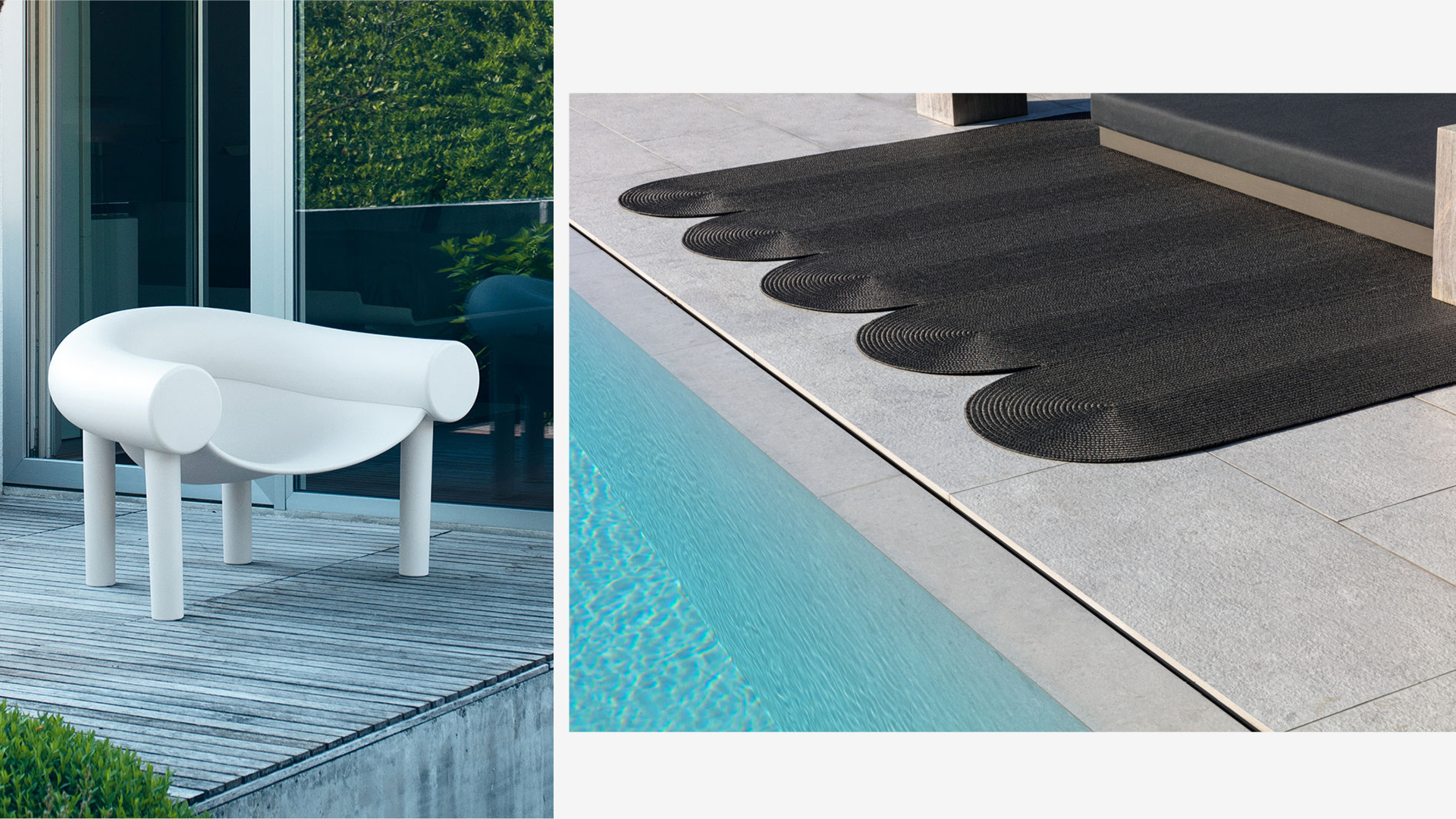 Extempore collection – Extremis
Extempore is Extremis' most extensive range and owes its popularity to its pure architectural beauty and everlasting materials. The collection of chairs, tables and sunlounges combine refined design with ultimate seating comfort, perfect for lazy summer afternoons.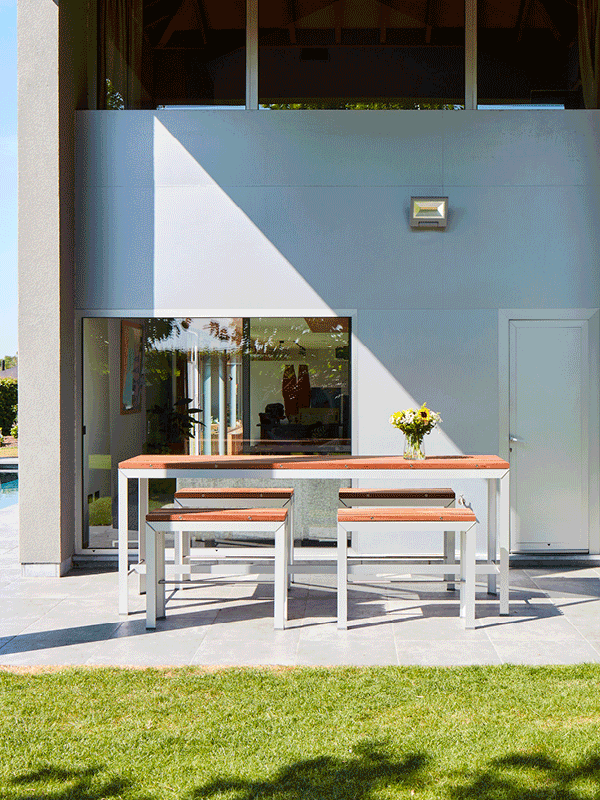 2. Invest in Quality Seating
High-quality seating is essential for ensuring your guests' comfort during extended summer gatherings. Consider padded, breathable cushions that are both comfortable and durable. For dining areas, select chairs with ergonomic designs and sturdy construction.

Sol + Luna - Extremis This outdoor lounge bed includes a handy shelf which also makes a perfect backrest: add a couple of cushions and you instantly create a comfortable sofa for three people.

Bellini Chair - Heller The Bellini Chair by Mario Bellini has become a modern classic. Exceptionally comfortable with a slightly flexible back, this sturdy, stackable, lightweight chair is tough enough to withstand use both indoor and outdoor. In 2001, it received the Compasso d'Oro ADI, Italy's most prestigious design award.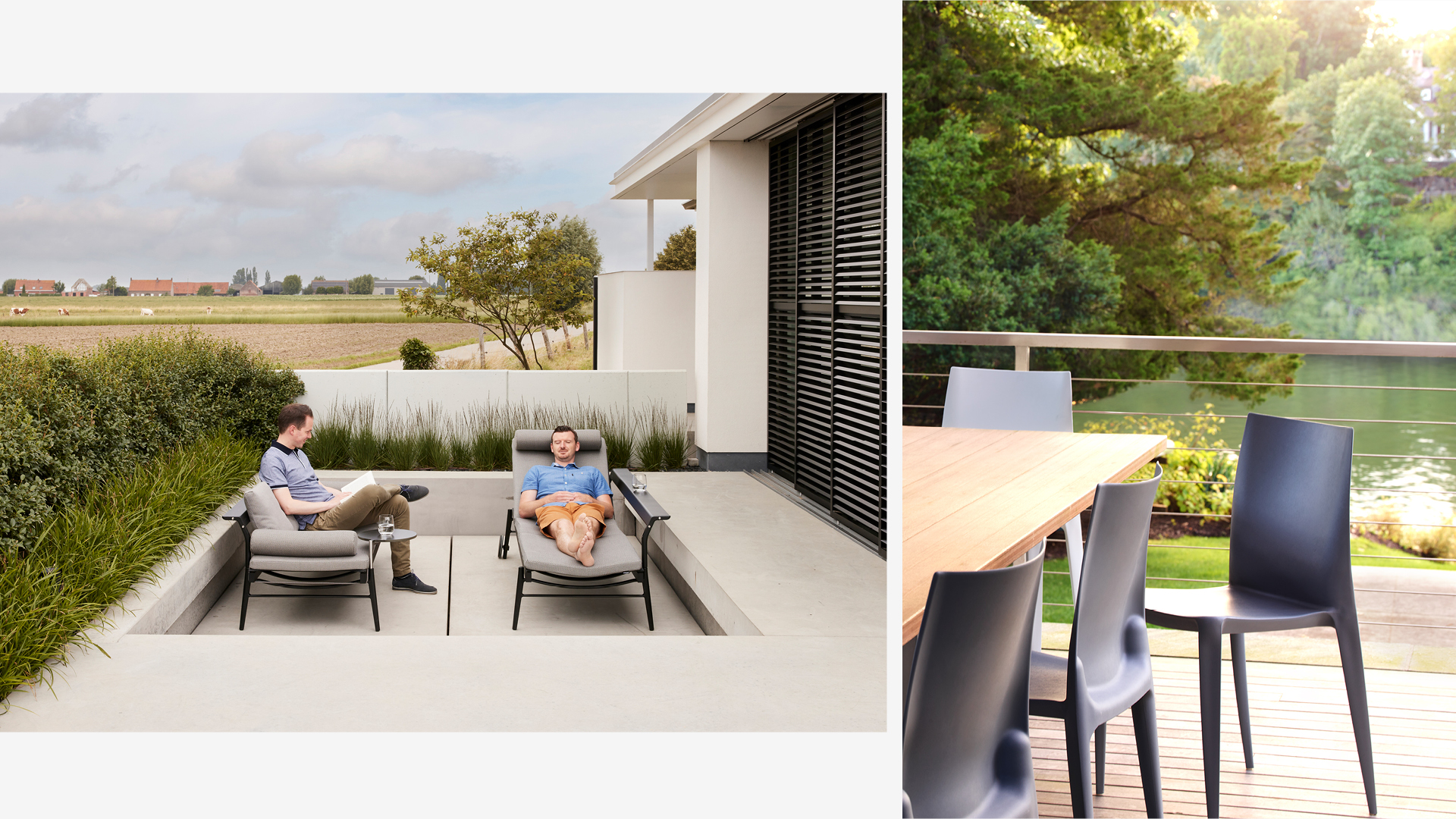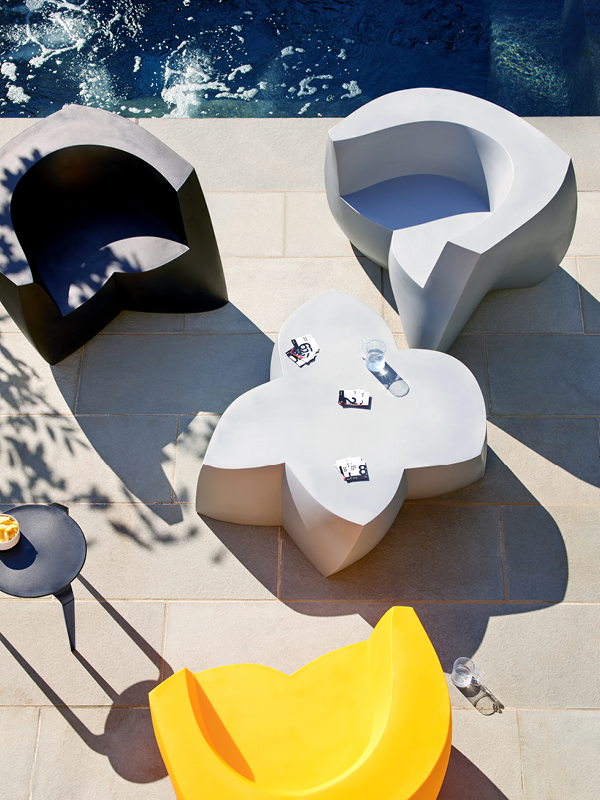 Gehry Easy Chair - Heller
Bringing a new twist to modern lounge seating, the indoor-outdoor Gehry Easy Chair is a sculptural shape that looks different from every angle. When Heller approached renowned architect Frank Gehry and said, "We can take your architecture and turn it into furniture," the result was pure magic.
3. Functional Outdoor Dining Sets
Make outdoor dining a breeze by investing in a functional dining set. Look for spacious tables with ample seating to accommodate your guests comfortably. Foldable or expandable tables are excellent for flexibility, allowing you to adjust the setup to suit the size of your gathering.

Linear Steel series - Muuto The Linear Steel series shows its distinct character through subtle detailing and a simple expression, allowing for it to complement any outdoor setting. The collection consists of chairs, benches and tables that are available in a range of sizes and heights.

Panigiri - Extremis The new Panigiri table combines authentic materials and timeless colours to recreate a nonchalant, sun-drenched atmosphere. With a unique blend of classic wood and innovative seating options, Panigiri is a table designed to foster togetherness and celebrate life.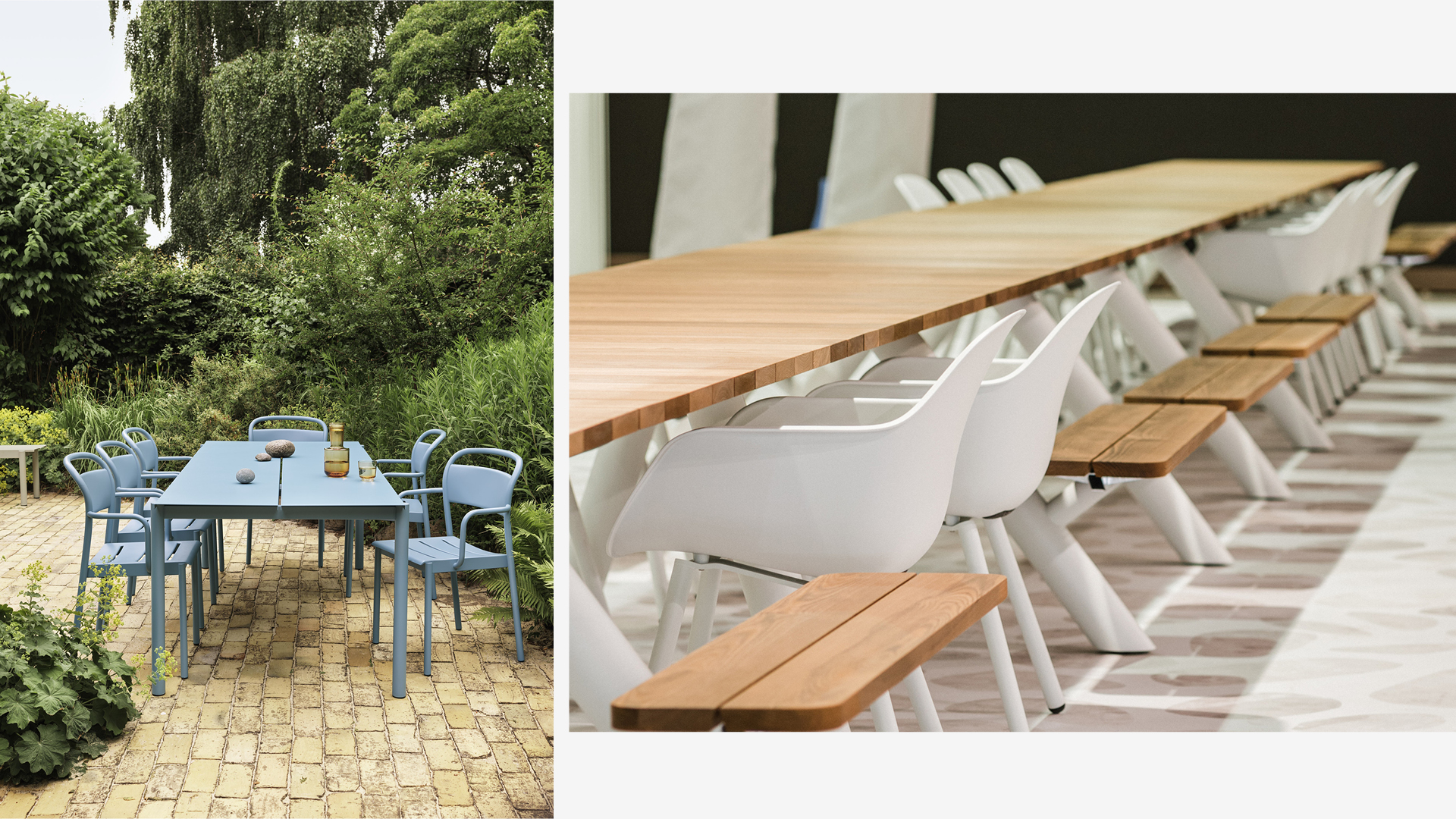 Hopper collection - Extremis
The Hopper picnic table clearly bears resembles to the traditional picnic tables everybody knows, but as is typical of Extremis it offers extra comfort. The bent leg feature eliminates the awkward straddle of climbing over the benches.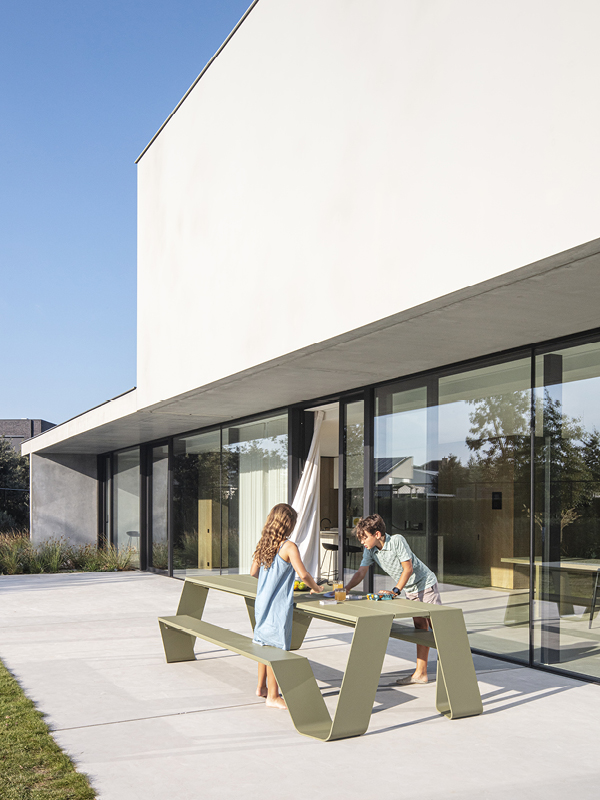 4. Day to night
During the daytime given the intensity of the Australian sun, invest in furniture that offers shade and sun protection. And as things may carry on after the sun has set, ensure no disruption by having the appropriate outdoor lighting.

Piton Portable Lamp - Muuto Piton is an untraditional take on the battery-powered portable lamp. USB rechargeable and weather resistant. Bring the indoors, outdoors and experience the playfully referencing to the archetypal flashlight.

Acacia Parasol - Extremis Just like the African tree of the same name, this parasol captures a maximum of sunshine with a minimum surface area.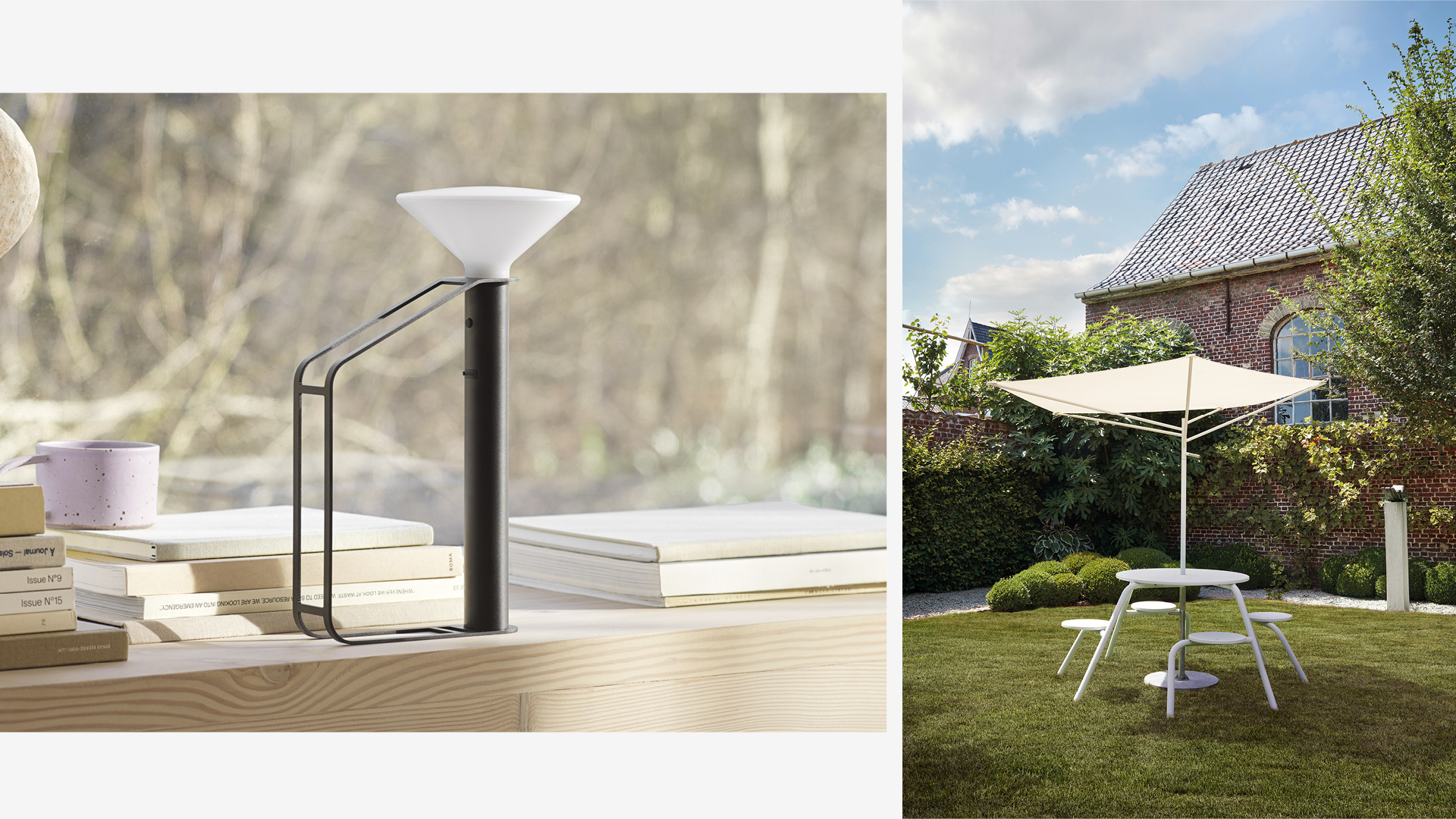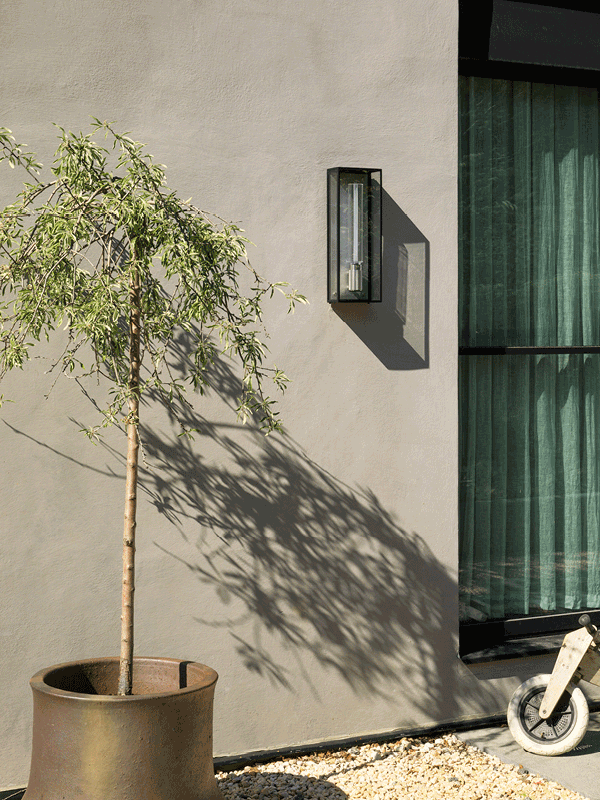 Caged Wet - Buster + Punch
Caged Wet is the first outdoor and bathroom lighting series from Buster + Punch. Caged's architectural aesthetic is the perfect enhancement for balconies and patios plus landscaped or poolside settings.
5. Define spaces with furniture or flooring
Defining spaces with furniture or outdoor rugs is an artful way to transform your outdoor or indoor areas into functional, aesthetically pleasing zones. Furniture placement can create clear boundaries, turning an open space into distinct areas for dining, lounging, or entertainment. Meanwhile, outdoor rugs add texture, colour, and a sense of enclosure, effectively anchoring furniture groupings while adding an extra layer of comfort underfoot.

Poolside Rug - Limited Edition The poolside rug is made from recycled vinyl yarns and has considerable natural charm. The traditional braiding and simple graphic pattern will lend any modern home a natural look, both indoors and out. Moreover, the Poolside rug is UV-resistant as well as maintenance-friendly.

Rail Sofa collection- BassamFellows The Rail indoor/outdoor sofa collection by BassamFellows has its roots in the Arts and Crafts Movement but reshapes it with a sculpted utilitarian style. Natural materials, vernacular forms and skillfully executed joinery converge with a pleasant space.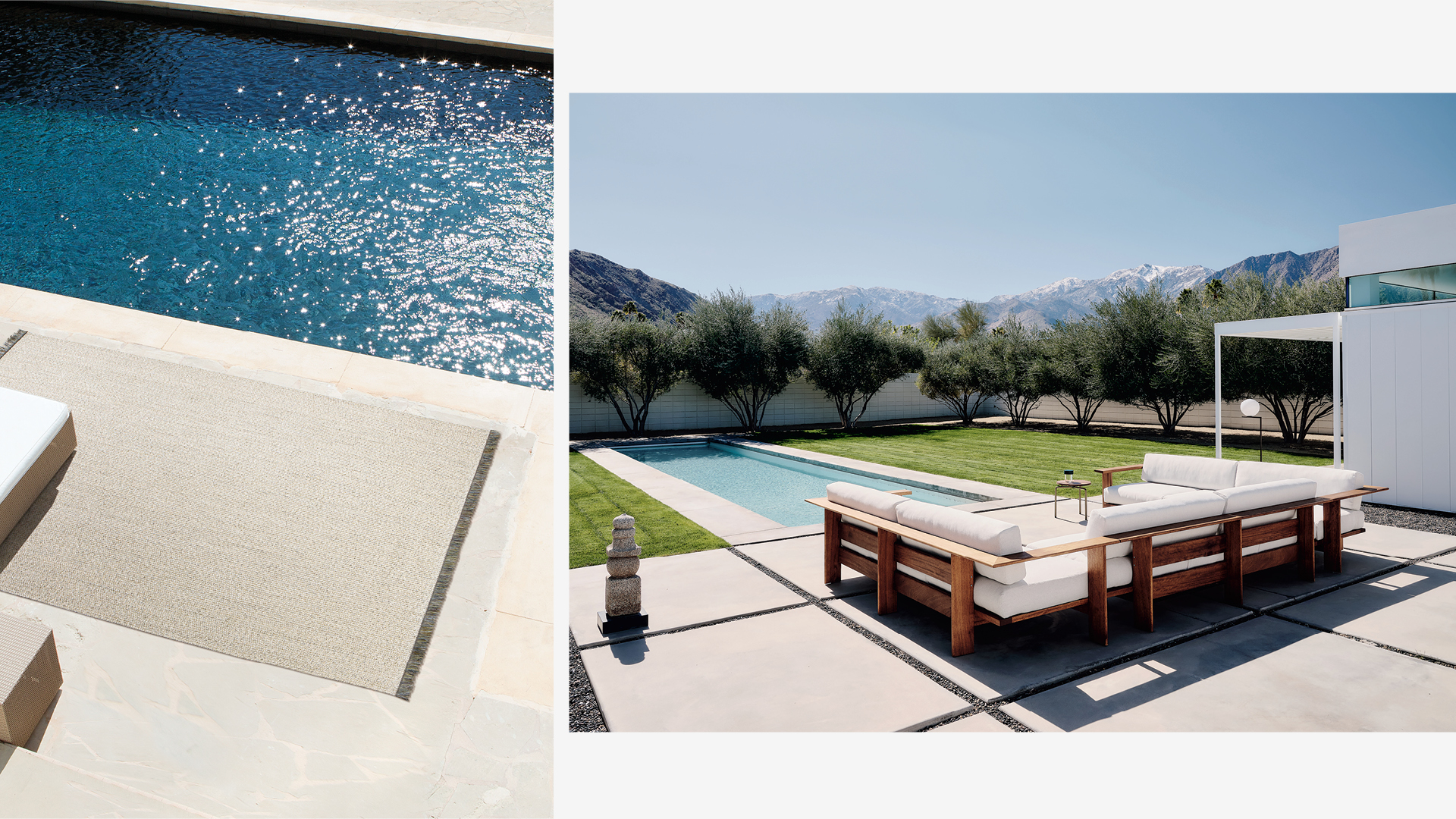 Walrus Sofa - Extremis
The Walrus sofa collection is a true innovation, as it uses a super-robust cover material to make a sleek, weatherproof sofa that always looks great.