Whether you're a connoisseur of fine spirits or enjoy hosting casual gatherings, paying attention to the details can elevate your home bar experience.
Curating your home bar is an exciting endeavour, allowing you to create a warm and welcoming space for entertaining your guests.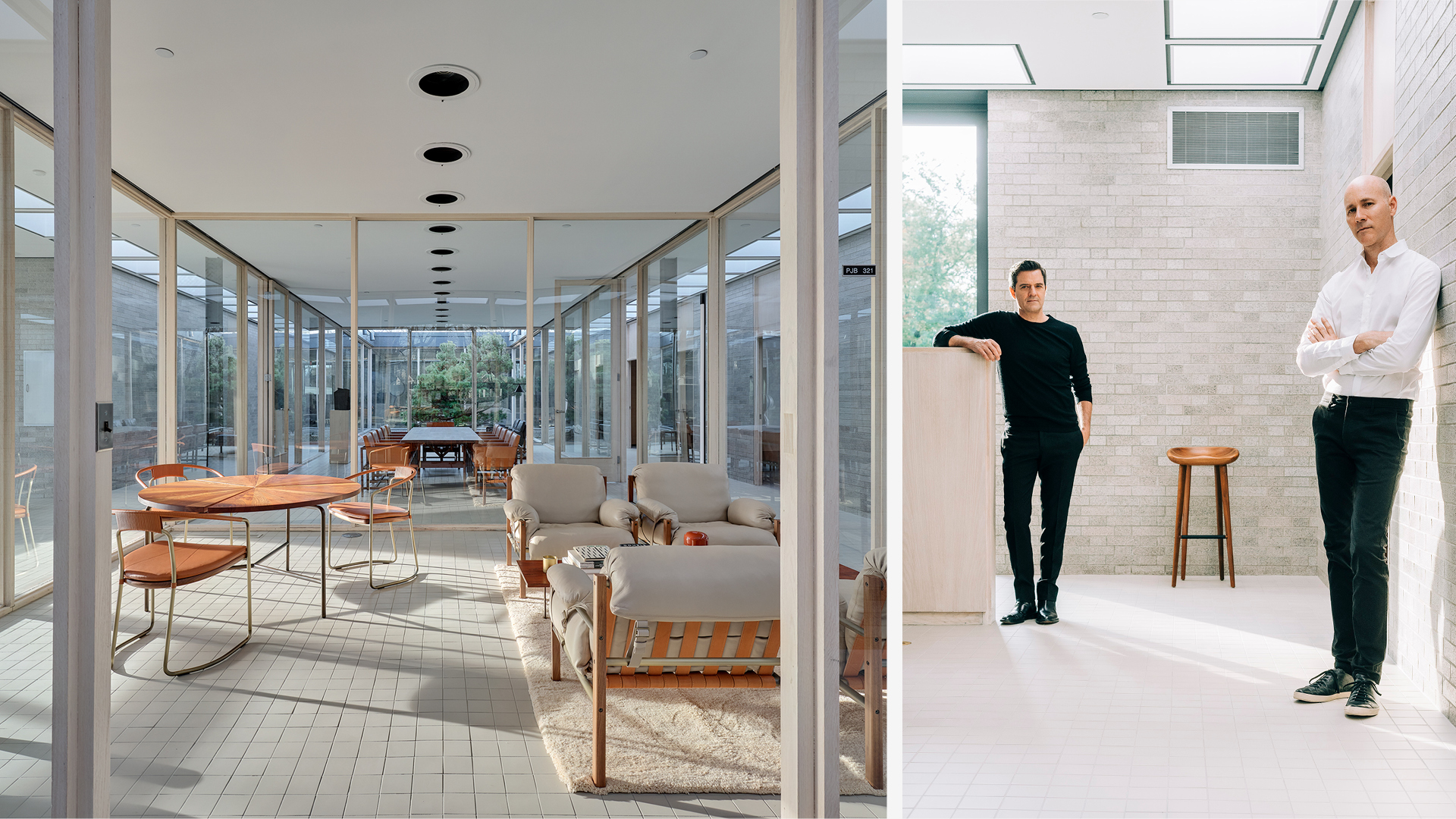 BassamFellows' iconic designs are dedicated to returning true craftsmanship and beauty to contemporary living. Made up of Australian-born designer Craig Bassam and American-born creative director Scott Fellows, BassamFellows is known for exquisite, high-quality, contemporary hand-crafted furniture.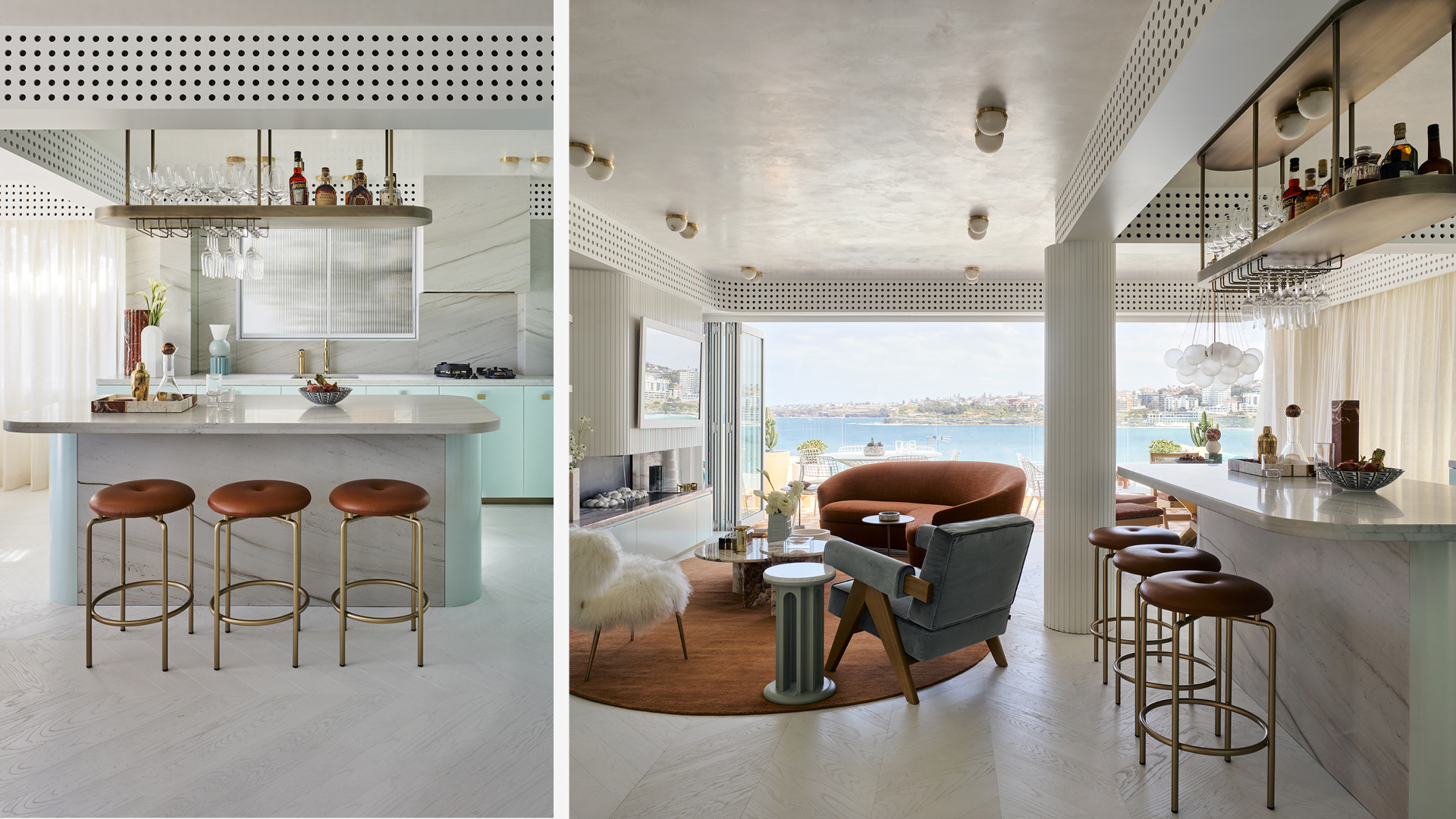 Bondi Beach Apartment by Greg Natale
This revamped three-bedroom 1970s apartment offers a glamorous take on beachside living in a palette of pale teal and burnt orange, inspired by the water and sand outside as well as a series of Art Deco buildings across the road. Curves played a major role, in the arches and fluted columns introduced to visually increase the scale of the apartment, in the rounded forms of the joinery, and in the organic lines of furniture – a collection of contemporary and mid-century pieces.
Upholstered in British Tan leather, the Circular stools' design creates the appearance of exceptional lightness. Available in dining, counter, and bar heights, the stool's simplicity and purity complement any setting.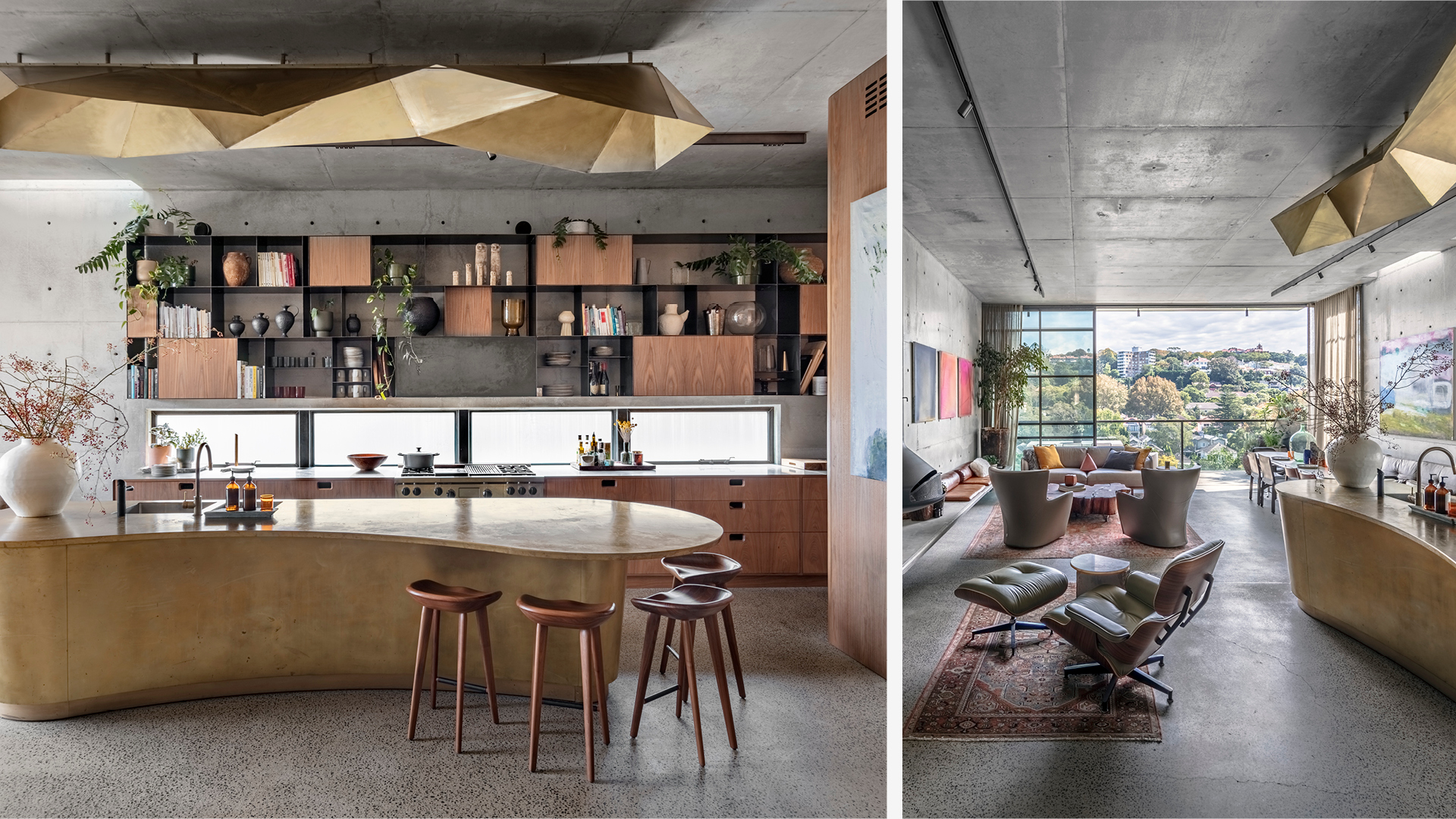 Carlotta Residence by Matthew Woodward Architecture
New York, Chicago and London are cities with attitude. They're tough, bold, and exuberant. Their vivacious spirit is embodied in their architecture, with exposed, honest, natural materials, such as concrete, steel and glass. These cities inspired Carlotta's interior design. As the clients described, "We wanted to recreate an urban feel that represents our previous lives in these big, crowded, energetic, boisterous urban centres."
Combining architectural precision with the honest, humanistic character of the handmade, the Tractor stool embodies the BassamFellows 'Craftsman Modern' lifestyle vision.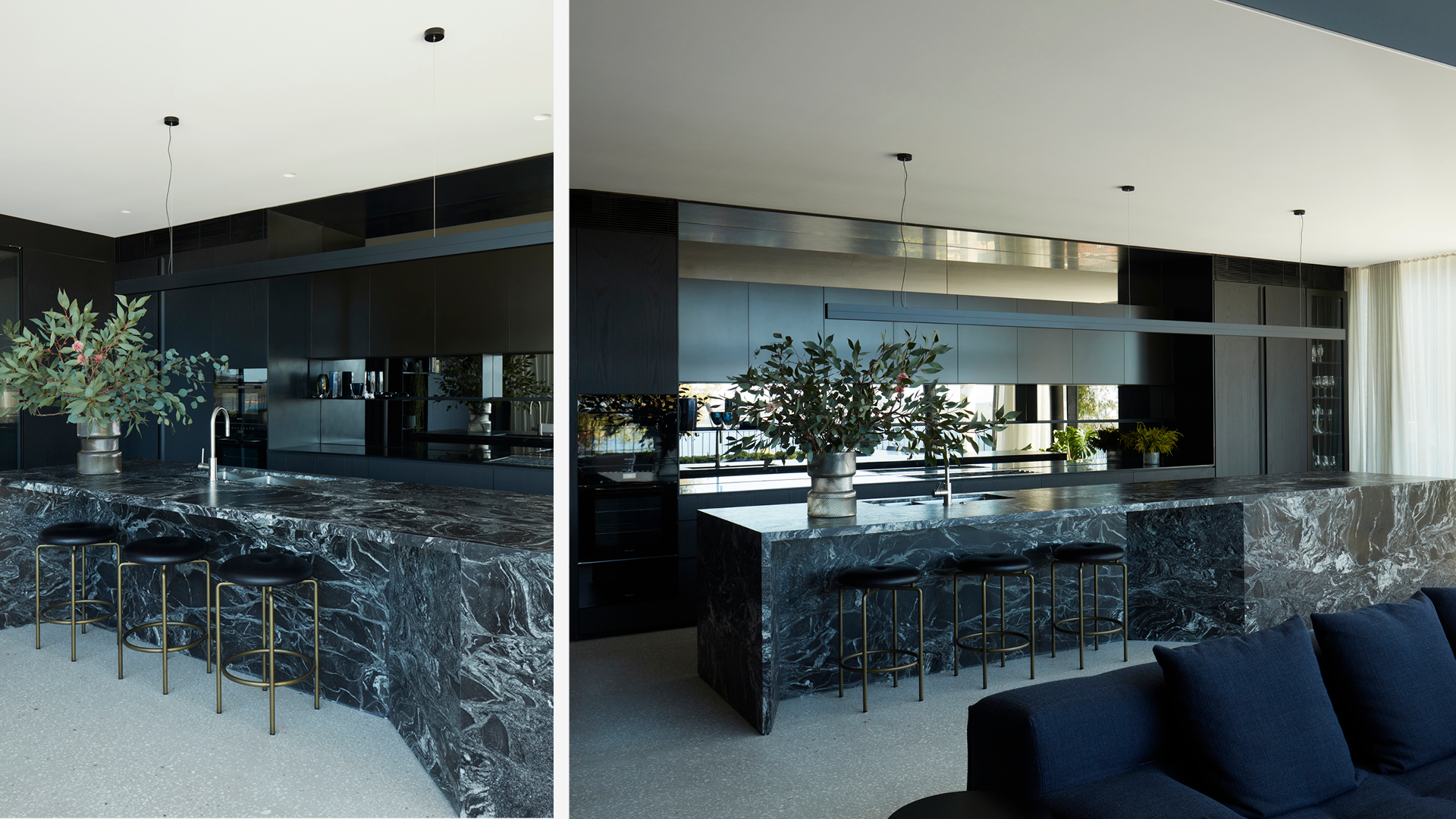 Balmoral House by Potter & Wilson
There is always something intriguing about houses set on battle-axe blocks as their lack of obvious street presence sets up a sense of anticipation on approach. Designed by Sydney architects Potter & Wilson for clients who had lived on the site from the early 90s, the Balmoral House was a case of reinvention of an existing house that hunkered into the site rather than embracing it.
A sturdy but agile floating presence is created by the Circular stools' base, made from circular sections of plated steel tubing.