For the past 50 years, Herman Miller has been a pioneering force in the furniture industry, constantly pushing boundaries and redefining what it means to create functional, beautiful and sustainable furniture.
Part two of our timeline of Herman Miller's 100 years of design.
From its inception, Herman Miller has been a company that values design, innovation, and craftsmanship, and over the years, it has consistently demonstrated these values in its products and practices. Over the past five decades, Herman Miller has remained a steadfast leader in the world of design and furniture manufacturing. From pioneering ergonomic solutions to embracing sustainability and adapting to changing workplace dynamics. Herman Miller continues to shape the way we live, work, and connect with the spaces around us.
In the 1960's the Herman Miller Research Division opened as a wholly owned subsidiary, its president was inventor and teacher Robert Propst. Herman Miller also introduced the Action Office system, the world's first open-plan modular system of panels and attaching components - revolutionising office design.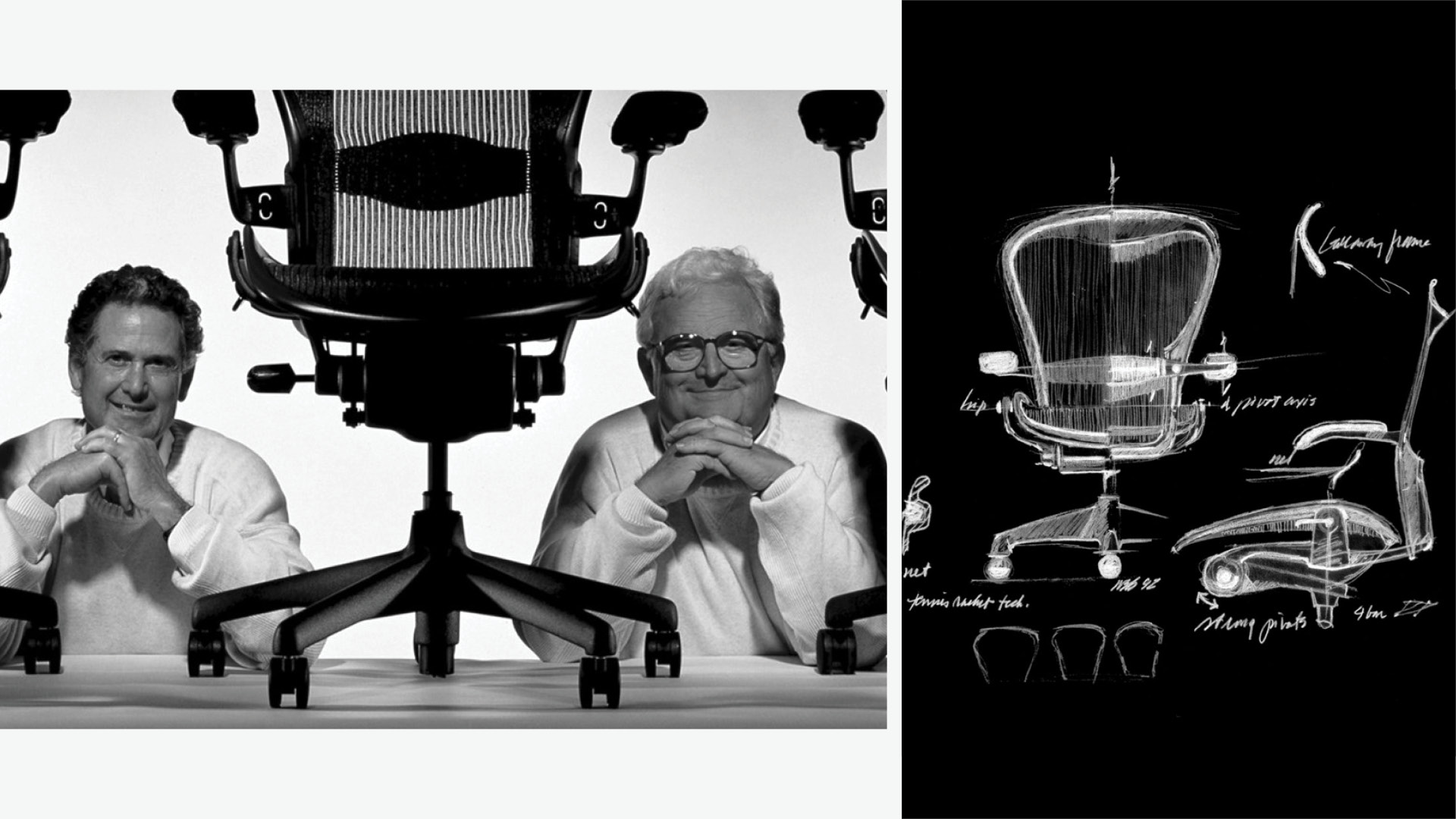 In the 1970s and 1980's, Herman Miller continued to grow as a company, expanding its product lines and collaborating with designers to create iconic pieces that are still celebrated today. The company's commitment to sustainability was also evident during this time, as it implemented policies to reduce waste and promote environmental responsibility.
One of the most notable collaborations during this era was with designer Bill Stumpf, who designed the famous Aeron chair in the 1990s. The Aeron chair became an instant icon, praised for its innovative design, comfort, and support. Its impact on the furniture industry was profound, setting new standards for ergonomics and sustainability.
In 1999, Geiger joined Herman Miller, a company known for its human-centered designs and pioneering sustainability practices. To help evolve the Geiger brand to better meet our customers' changing needs, Herman Miller brought on BassamFellows as creative directors from 2010 to 2013. Not only did they add their own exquisite designs to the Geiger catalog—including the Clamshell Chair and Tuxedo Sofa—but the introduction of these BassamFellows designs drew more widespread attention to our skilled and precise manufacturing capabilities. Soon, even more world-class design talent began working with Geiger, including EOOS, Naoto Fukasawa, Vincent Van Duysen, and Isay Weinfeld.