We're excited to share a fresh look at exciting updates from your favourite international brands.
Explore products fresh from Milan, collection extensions, and new designs.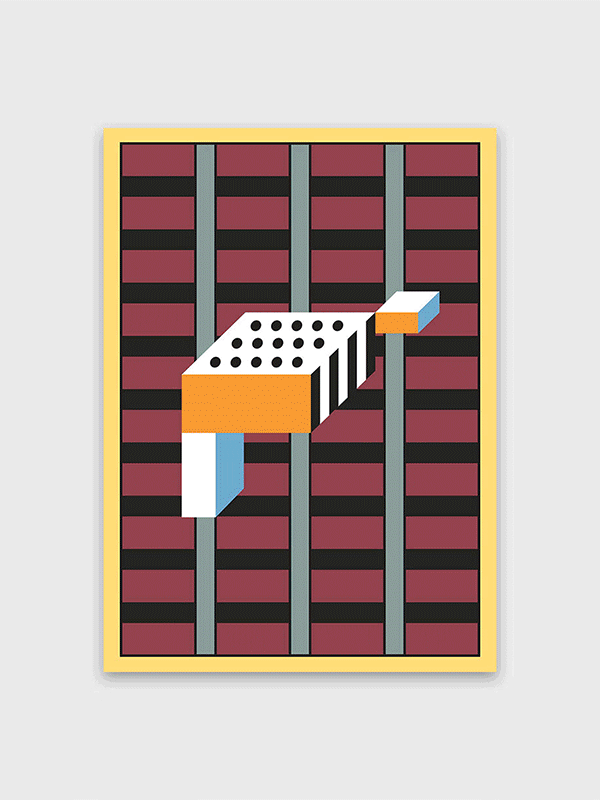 Manifestio – The Wrong Shop
Nathalie Du Pasquier is neither an architect nor a designer. She arrived in Milan during 1979 and she started working designing textiles. Founder member of the Memphis group, she abandoned design in 1987 to dedicate herself to painting. Her themes are mainly objects or landscapes of objects and more recently her paintings represent constructions which she builds from abstract elements.
It can be said that constructing is the clue to her whole work. Assembling things that could be the graphic elements of her textiles, the various decorated surfaces of her objects, pieces of furniture from the Memphis years or the unusual elements found in her paintings, is her way of expressing her project. In the last two years her abstract constructions are built directly on paper giving way to impossible structures, which in fact could not exist in 3 dimensions.
Explorer Vases – BD Barcelona

"The shapely forms of the pieces in the Explorer Collection, have been condensed into these vases. They are objects that are part of my cosmos, taken from my drawings. The materialisation of these requires great skill, because of the apparent contradiction of joining a ceramic rounded piece to another rounded shape." Jaime Hayon

The name Explorer reminds one of rockets that were sent to the moon and other planets for exploration. The artist and designer from Madrid, does the same with materials and shapes to make new creations. His language is always linked with the beauty and quality of artisanal manufacturing.

This is a new addition to this very special collection, which started off with eye catching combinations and gloss finished side tables. The rounded shapes are matched up well with the shades and colours chosen. These are different objects within the market and want to convert into singular ones, as they are not just functional, but sculpturally dynamic.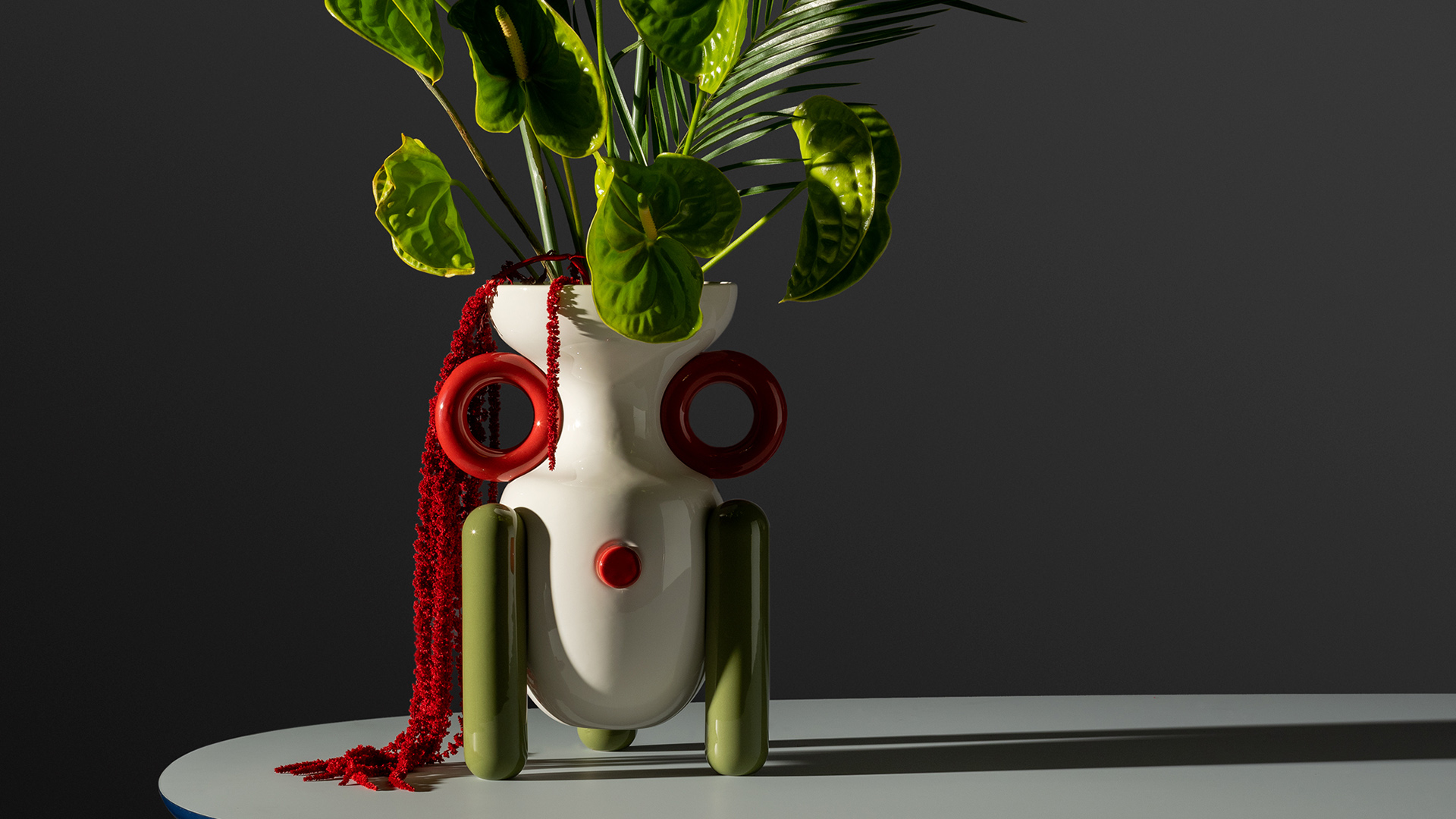 Monkey Coat Stand – BD Barcelona
"We all want what can fall from above to be something good. For me, there's nothing better than getting home to this smiling monkey to hang my jacket. It looks like he's waiting for a banana to fall soon. This humourous side, also gives me happiness when leaving home for the day." Jaime Hayon
In the twinkling of an eye, the Monkey Side Table has become one of the funniest and most iconic pieces in BD's catalogue. It's a useful sculpture manufactured from architectural concrete – a material that carries the necessary weight for the base of a coat stand. Hayon designed it with his characteristic arty touch.
The Monkey Collection now has a new addition, providing a smiley service. The pole and banana-shaped hooks are made of wood with a stained grey or black finish to match the base. The hangers can also be acquired separately to hang directly on any wall.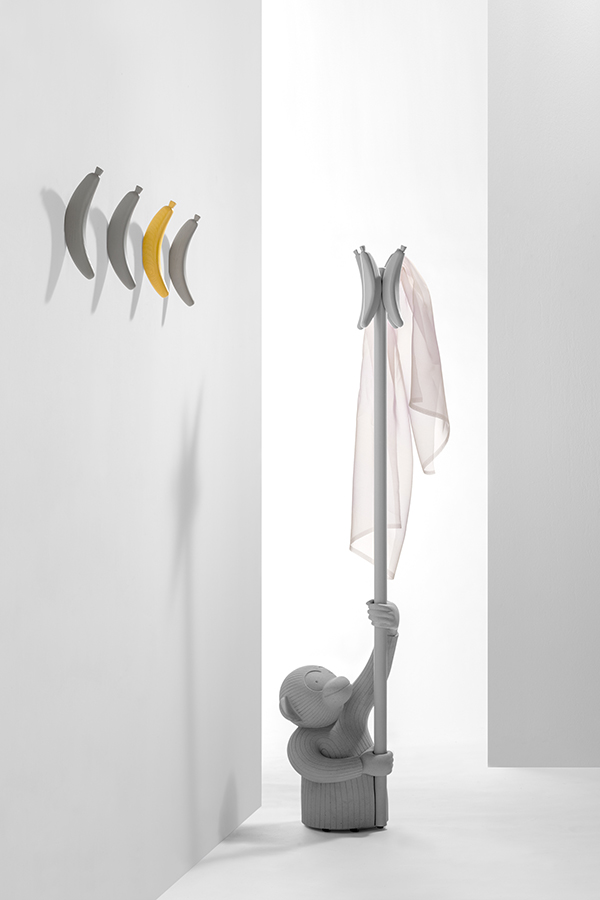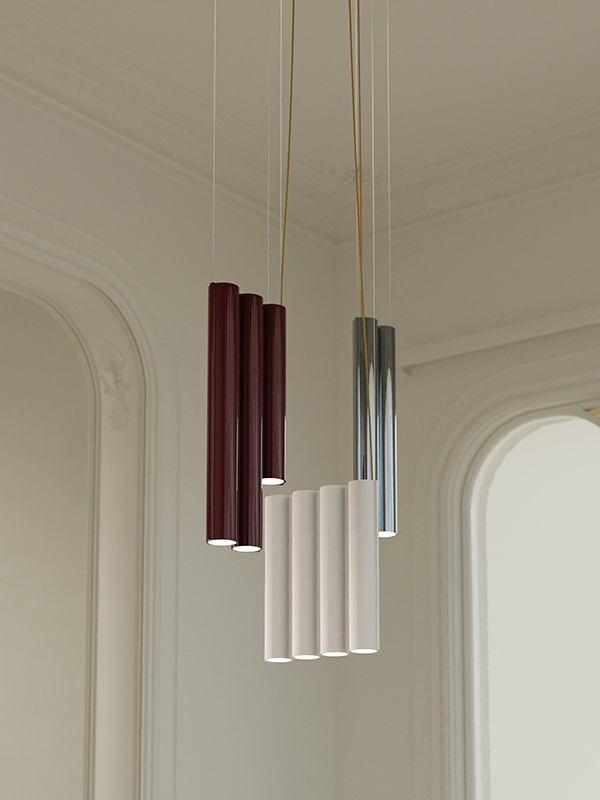 Silo – Lambert et Fils
Silo inhabits many worlds at once, creating a striking metaphor for duality. Its vertical shapes take cues from brutalist architecture, recalling visions of concrete towers, cityscapes, and metallic wind instruments. As a stand-alone piece or featured in a cluster, the collection plays with negative space to reflect its surroundings, making it as compelling turned off as when illuminated. Created using 10' custom aluminium extrusions, the Silo's various shapes act as an alphabet, all while retaining exquisite simplicity.
The Silo is both industrial and carefully handmade. Like pushing play-doh or pasta through a press, Silo's extrusion process involves pushing aluminium through a die, driving the metal to take whatever shape the die demands. While this process embodies the brutalism of manufacturing, its subsequent treatment brings human craftsmanship back to the forefront of its design. Its resulting impact is at once understated and refined.
Pratone Forever – Gufram

Always careful to preserve the visionary and nonconformist spirit of Italian Radical Design, the brand once again pays homage to its history with a special edition of the most innovative seating in the history of design. PRATONE® FOREVER is the spin-off of its famous predecessor: the open edition of the famous modular chaise longue which subverts the idea of "sitting down", this new version preserves its surreal aesthetic but is covered in fabric available in three different tones of green, while its more contained dimensions make it easier to be inserted into any domestic space.

Designed in 1971 by Ceretti, Derossi & Rosso, PRATONE® represents a desecrating idea that is light years away from the usual types of bourgeois furniture, an enlarged piece of lawn conceived for individual or collective rest and which surprises with its fun precariousness. A unique and unconventional chaise longue, PRATONE® has become a reference point in the history of design ever since it was selected for the cover of the catalogue of Italy: The New Domestic Landscape developed by MoMA in New York.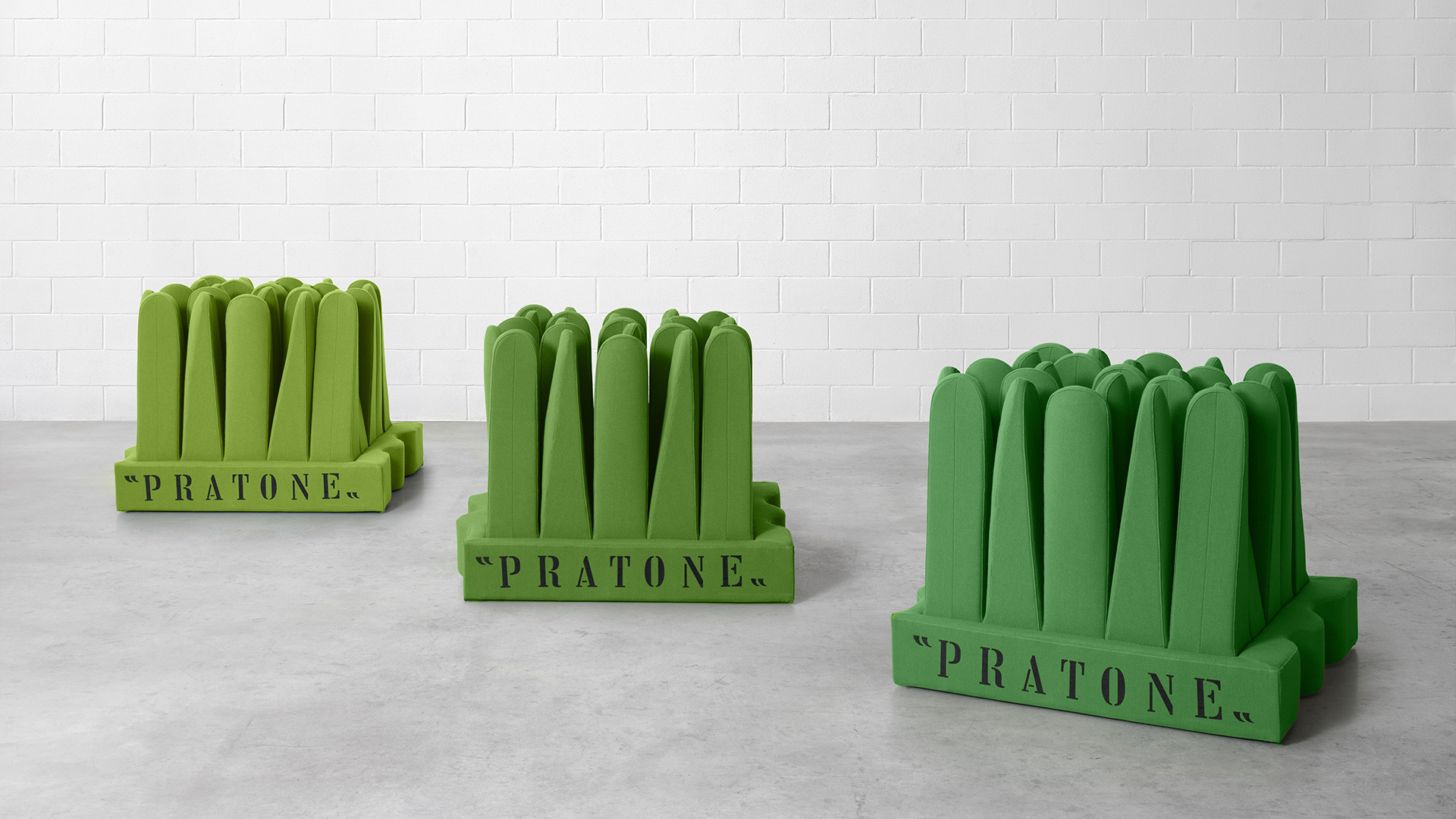 Piano Coat Rack – PER/USE
Piano is a multi-purpose wall-mounted hanger panel with foldable hooks, originally designed as a coat rack by Patrick Séha in 2010 during his design studies.
The flexible hooks of the Piano can be opened or closed over the full width of the rack, at four different heights. The Piano is easy to install thanks to the separate wall-mounting block (see Piano installation sheet).
Now available in Small and Large versions and in various wood finishes: please check under the Piano product sheet for dimensions and technical details.