From the innovative hardware that fastens the cushions to the shell without marring the appearance of the wood to the fact that each piece continues to be assembled by hand, the combination of craft and manufacturing consistency results in pieces that are genuinely authentic.
Like all classics, the Eames Lounge Chair and Ottoman gets better with age, in part because of how they are made.

The Eames® Lounge Chair & Ottoman have their origin in Charles and Ray's investigations into moulding plywood and a desire to improve upon a familiar fixture in many living rooms: the lounge chair. Citing the English club chair as inspiration, Charles said he sought to design a modern version of that chair, one that had "the warm receptive look of a well-used first baseman's mitt".

The Eames Lounge Chair and Ottoman made their debut on American national television in 1956. Charles and Ray Eames appeared on the NBC show Home hosted by Arlene Francis.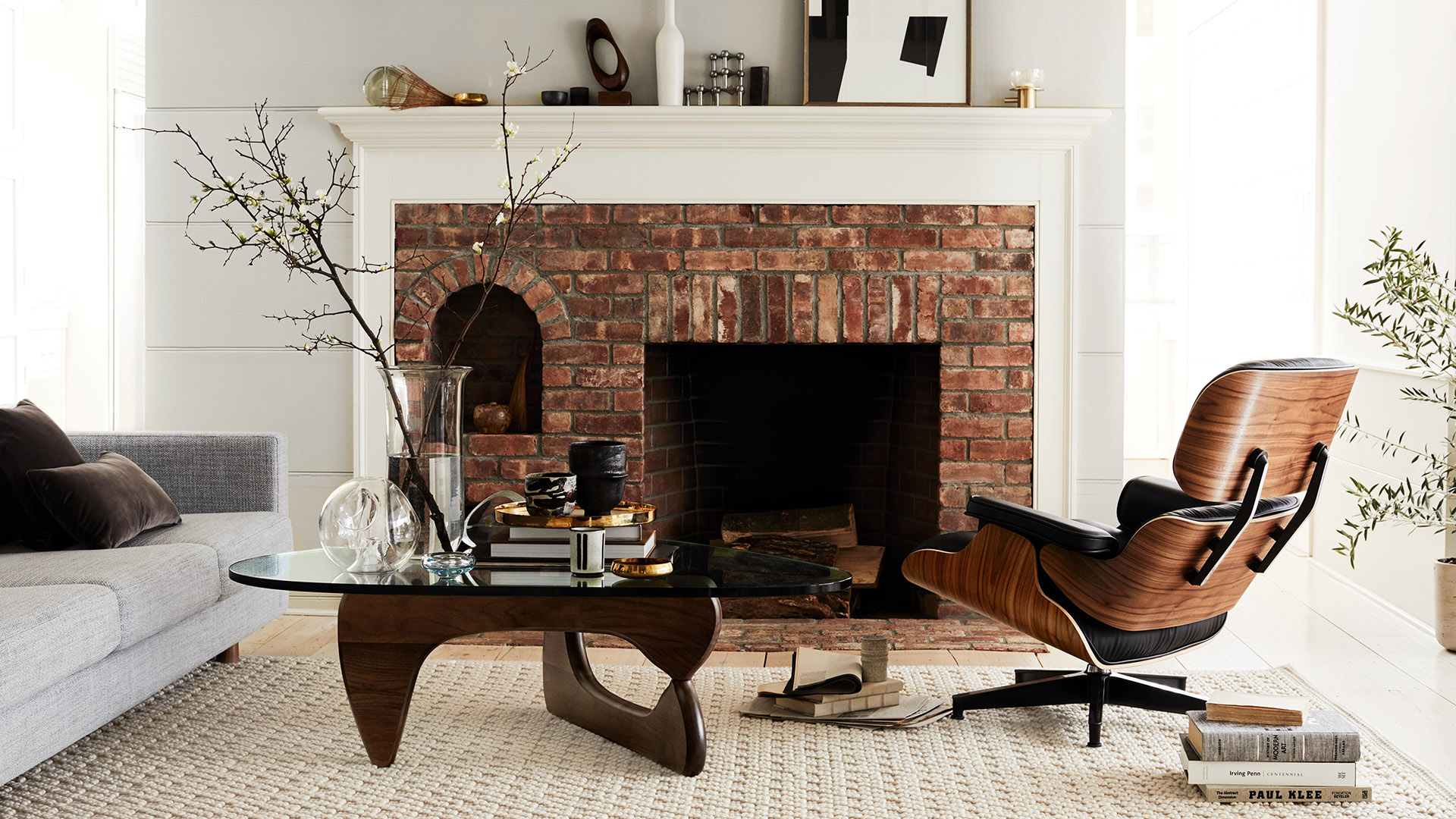 Almost immediately, the design became an icon of American design. Stardom ensued for both the design and designers. Yet, as popular as the Lounge Chair and Ottoman have become, they remain grounded in the handcrafted details that continue to distinguish this classic, authentic design. Today, these pieces continue to offer comfort and style to interiors everywhere.

Both the chair and ottoman are hand-assembled with great attention paid to the details. Shells are 7-ply veneers. Cushions are individually upholstered and replaceable. The back braces and bases – of both the chair and ottoman – are die-cast aluminium. The chair base has a built-in swivel mechanism.
"The leather cushions do have built-in wrinkles to start with, but that is a clue that spells comfort to come."
The cushions will never flatten or clump over time. As Charles Eames described them, "The leather cushions do have built-in wrinkles to start with, but that is a clue that spells comfort to come." Each hide used for the cushions has its own natural characteristics, and each will age to reveal its own unique personality.

The Eames Lounge and Ottoman has become so recognisable that its configuration is a registered trademark. A piece of furniture truly designed to be handed down generation to generation, the care, comfort and support built into the Eames Lounge Chair and Ottoman inspire an enduring legacy to this day.