Designers Charles and Ray Eames established their long and legendary relationship with Herman Miller in 1946 with their boldly original moulded plywood chairs.
Celebrating the best design of the twentieth century, the Eames LCW Plywood Chair.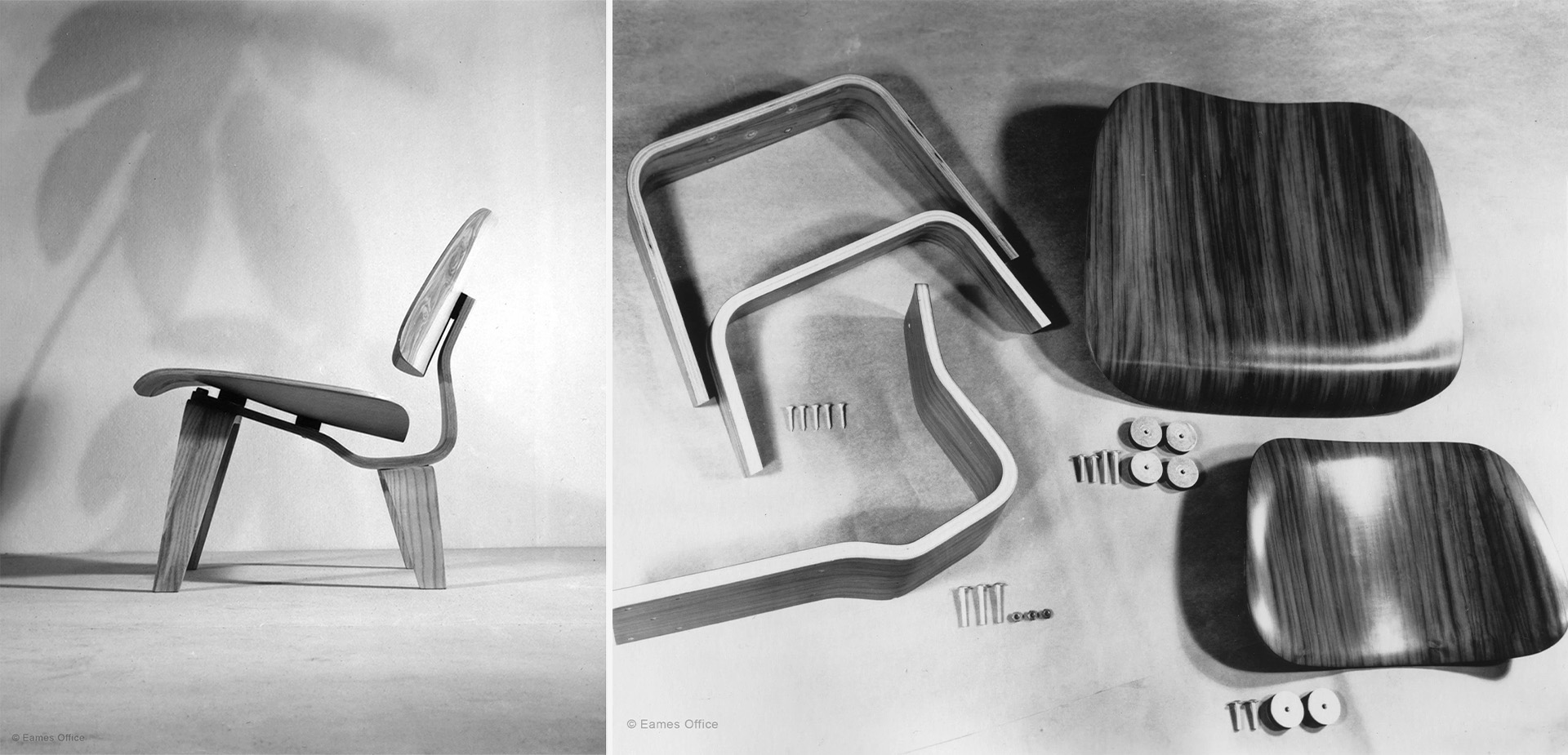 Few chairs have had the success and longevity that have followed the LCW (Lounge Chair Wood) Plywood Chair. Designed by husband-and-wife duo Charles and Ray Eames in 1946, the LCW by Herman Miller, has been in production ever since. Nominated by Time magazine as 'The Chair of the 20th Century', the LCW came after years of research, with the couple originally conceiving the design as one continuous plywood form.

Favoured by architects and designers for its simplicity as much as its ingenuity. The story behind the Eames Moulded Plywood Chairs reveals how imagination and serendipity play a major role in design. In the early 1940s, when Charles Eames was working on MGM set designs, he and his wife Ray were experimenting with wood-moulding techniques that would have a profound effect on the world of design. Their discoveries led to a commission from the US Navy to develop plywood splints, stretchers, and glider shells, moulded under heat and pressure, that were used successfully in World War II.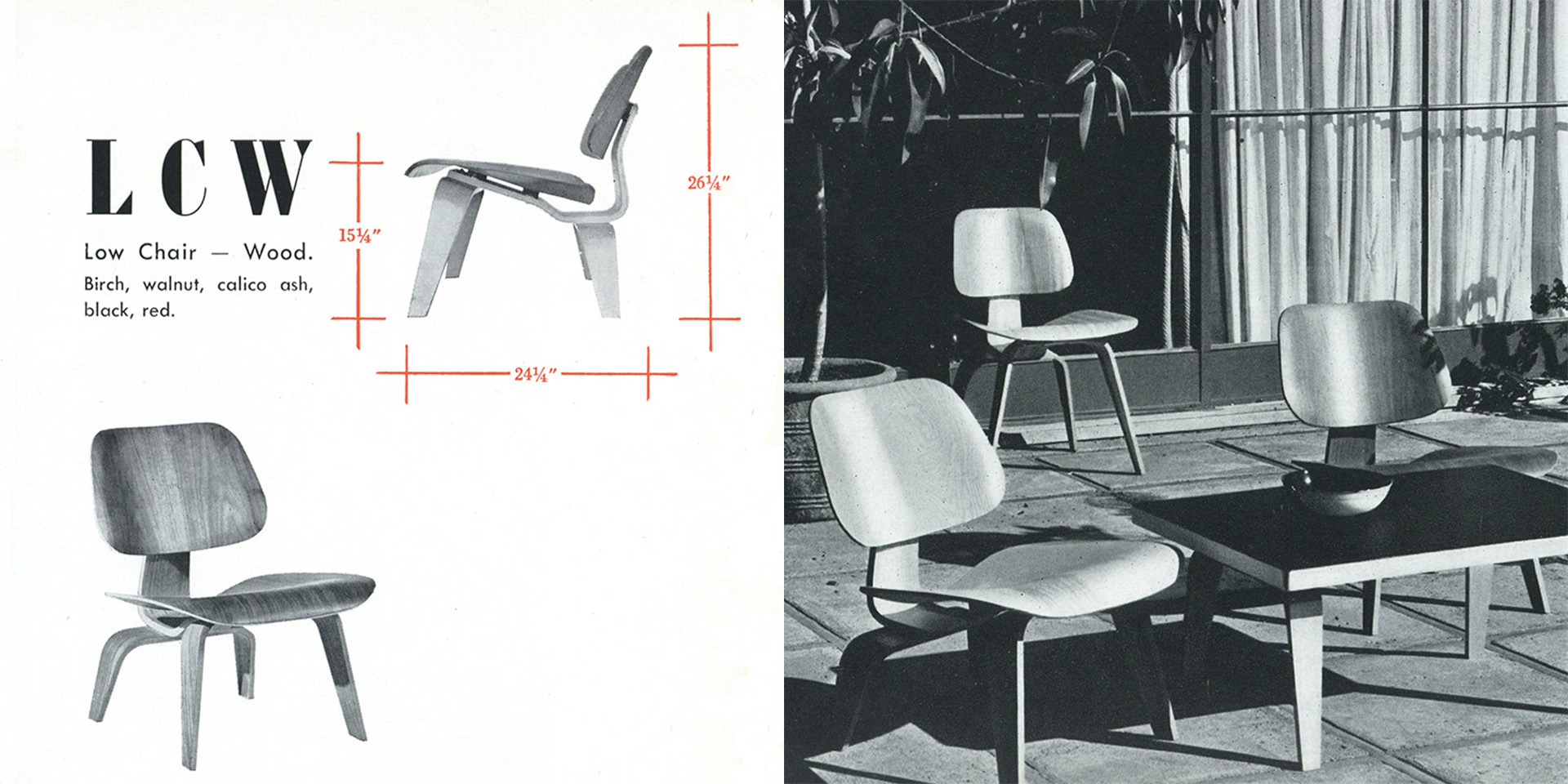 When the war was over, Charles and Ray applied the technology they had created to make affordable, high-quality chairs that could be mass-produced using dimensionally shaped surfaces instead of cushioned upholstery. While the method of production is considerably more sophisticated today, one can imagine Charles and Ray's first attempts 75 years ago working with what they called their 'Kazam!' machine. When they found that plywood did not withstand the stresses that occurred where the chair seat and back met, they abandoned their original single-shell idea in favour of a chair that had separate-moulded plywood panels for the back and seat.

The LCW has not only been a popular furniture choice for decades, but the design has also influenced and inspired other areas of design and architecture. Brisbane-based practice Vokes and Peters was asked by a client to use the LCW chair as inspiration for a renovation to a house designed by architect Tim Guymer in the 1980s. Complete with raked ceilings lined with knotty pine and exposed rafters, the house located in The Gap was completely reworked and extended. Known as the 'Triangle House', every new surface was made from plywood, including the extensive built-in joinery. "Our clients emphasised that the LCW chairs they owned were going to take pride of place in their living area and needed the appropriate setting," says architect Stuart Vokes, co-director of the practice. As with the LCW which doesn't conceal its structure, the interior detailing in the Brisbane house is beautifully expressed, with the plywood conceived for what it is. So, like the Eames chair, which isn't upholstered, one can enjoy running one's fingers over the many exposed surfaces within the home.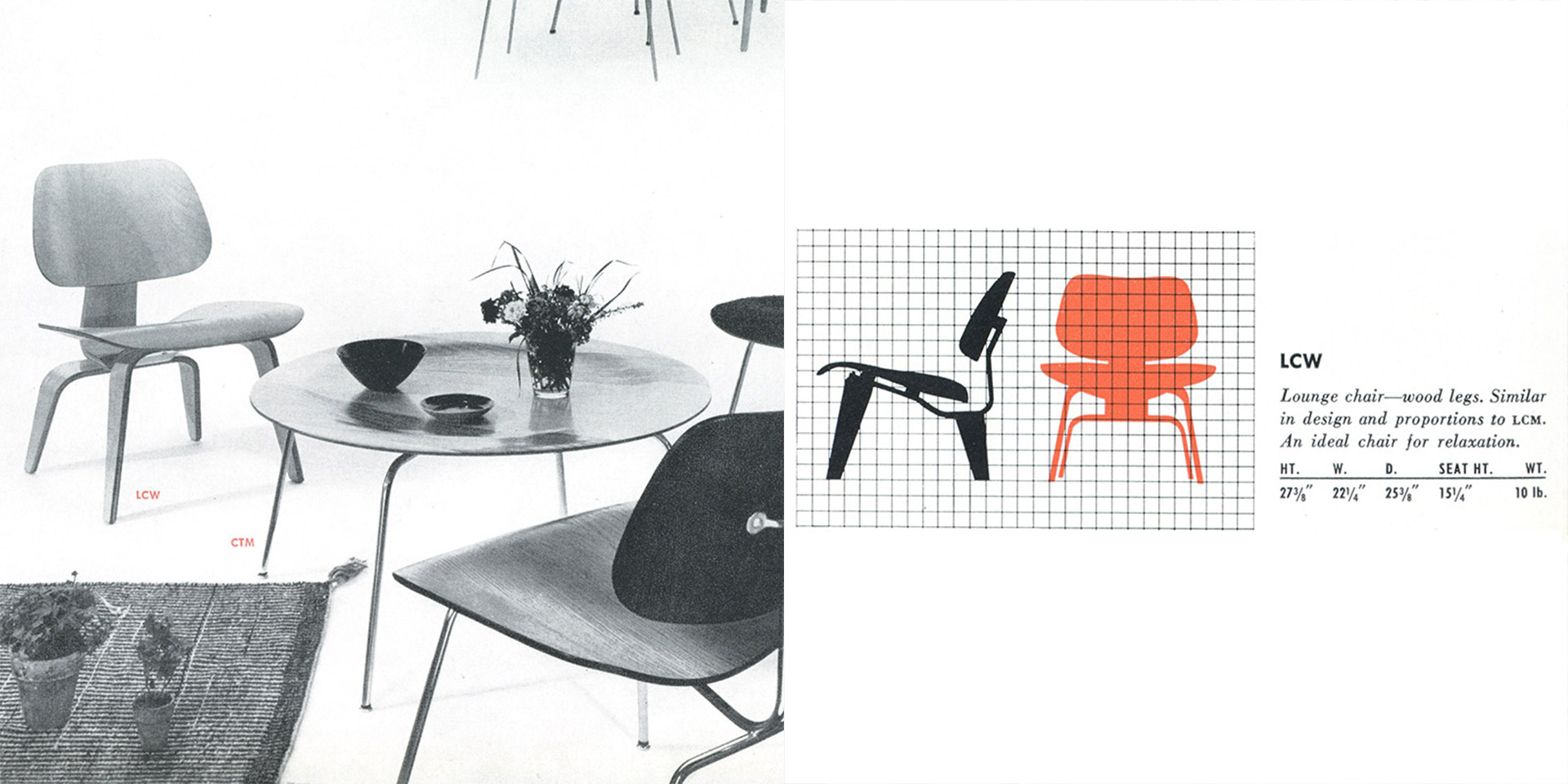 Architect John Henry is also a huge admirer of the Eames LCW, who owns two of these classics. They can be found in his dining area in his city apartment in Melbourne. But these chairs only represent a small fraction of the 1,500 chairs Henry has collected. Predominantly from the 20th century, these chairs can be found in his city apartment, in his warehouse-style home on the fringe of town, and others, in storage, waiting to come 'home'. "The LCW is timeless, but it's also finely engineered to take the weight of a person in a structure that appears relatively lightweight," says Henry, who first became interested in designer chairs while completing his architectural studies. "I took an elective in furniture design which gave me insight into all the stresses and strains a chair undergoes," adds Henry. "I also gravitate to chairs that aren't static, such as the LCW that responds to one's body. And of course, each of my chairs comes with its own history: who created it and the process that makes it so unique." While Henry is an admirer of this chair, he also sees Charles and Ray Eames as a 'Renaissance' couple, being interested in everything from film and art to objects and even graphic design. "You get a sense when looking at their work that they had a holistic approach to whatever they set their minds to," says Henry.

The fluid lines of the legendary LCW were achieved after much painstaking trial and error. "Art is the way you do your work, a result of your attitude toward it. Design is a full-time job," said Charles. Living this philosophy, Charles and Ray Eames paid no heed to daily obstacles, got their hands dirty, and designed a sublimely beautiful chair, simple and honest, that has been copied time and again but never surpassed. Happy Anniversary to one of the greatest chairs ever designed, featured in numerous galleries and museums worldwide, and in homes and apartments of all scale and form!