Vitra is a Swiss family-owned furniture company founded in 1950. Vitra works with independent "authors" – primarily with designers, but also with architects and graphic artists. What distinguishes the work of these people from that of other designers is the fact that their personal imprint and outlook is reflected in every one of their products.
Transform your home into a haven, a tranquil place to enjoy cosy and convivial evenings with friends and family, or to relax in blissful solitude.
A piece of furniture embodies a lot in one package: engineering, materiality, practicality, and, most of all, imagination. Sometimes, a piece of furniture comes along and changes everything around us. What are these pieces that have not only entered our homes but our collective consciousness? From the Wiggle to the Eames Bird, these designs not only have a striking appearance but also a unique history which created a lasting impact and longevity in the eyes of the public.
Eames Elephant, Plywood by Charles & Ray Eames
An elegant wooden object for the living room, a robust toy for a child's bedroom, or a small decorative figure – the friendly animal with its proudly prominent ears will bring delight.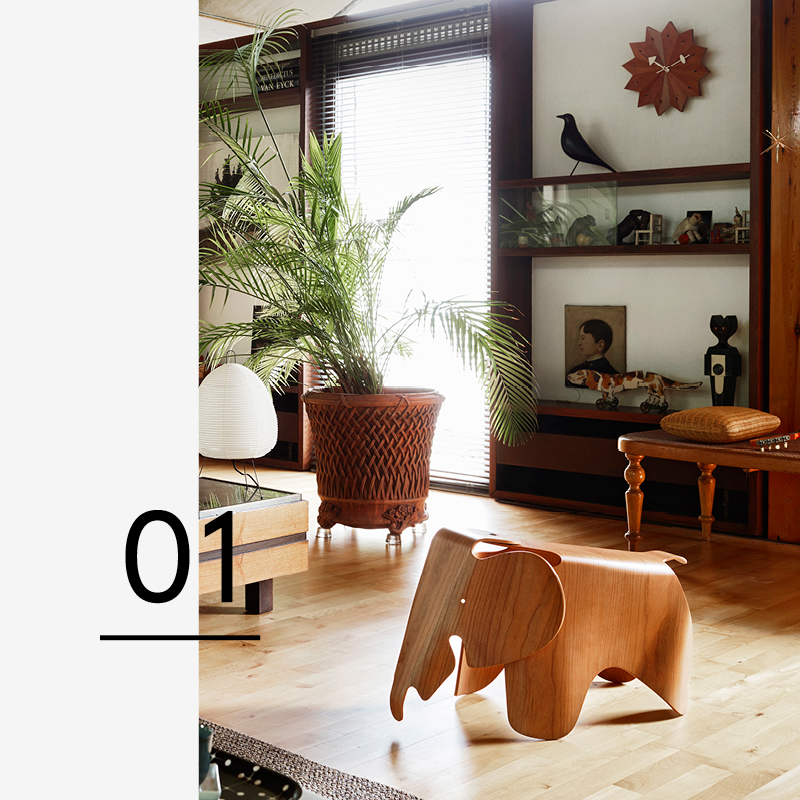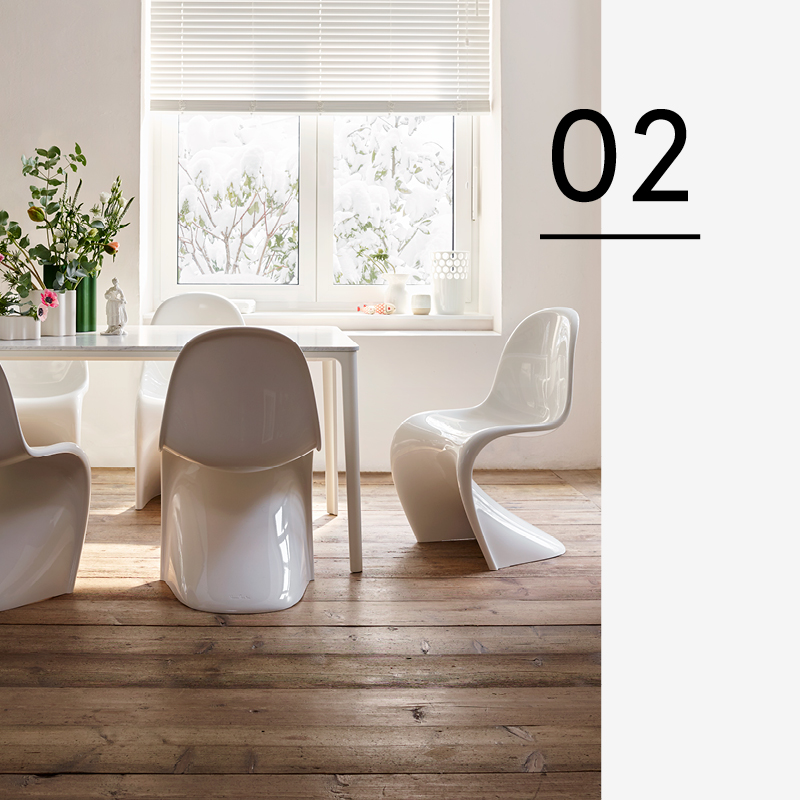 Panton Chair by Verner Panton
A classic in the history of furniture design. Conceived in 1960, the chair was developed for serial production in collaboration with Vitra (1967). It was the first chair to be made completely out of plastic in one single piece.