As a market leading importer and supplier of authentic, original, and sustainable furniture, we recognise that we have a responsibility to minimise the environmental impact of the packaging we use across our entire supply chain. Our commitment to improving the sustainability of our packaging extends beyond the in-house packaging materials we design and source, to include the packaging used by our brand partners, and the business-to-business packaging used in our third-party distribution network.
Living Edge is proud to be a signatory to the Australian Packaging Covenant.
As an APCO member, Living Edge benefits from access to insights, resources and programs designed to help build a sustainable national packaging ecosystem in Australia. As a signatory to the Covenant, we commit to publishing an annual report of our progress against an externally verified action plan, including quantifiable key performance indicators.


About APCO & The Australian Packaging Covenant


The Australian Packaging Covenant is managed by The Australian Packaging Covenant Organisation ('APCO'), a not-for-profit organisation leading the development of a circular economy for packaging in Australia.

The Covenant aims to reduce the environmental impacts of Consumer Packaging by supporting two core goals:

- Optimising resource recovery of Consumer Packaging through the supply chain by adopting approaches that change the way we design, use, and buy packaging and packaged products, so that packaging uses less resources and is more easily recycled. In turn, this will enable packaging materials to be returned to the economy, minimising the waste associated with the generation and consumption of Consumer Packaging across the supply chain.
- Preventing the impacts of fugitive packaging on the environment by adopting approaches that support new innovations and find solutions to capture packaging materials or waste before it enters the environment or support the adoption of new or alternative types of packaging.

To help achieve this goal, APCO has developed the Sustainable Packaging Guidelines, or 'SPGs', which include 10 Sustainable Packaging Principles. The SPGs provide a common framework for member organisations to evaluate existing packaging solutions against, and principles to help develop new sustainable alternatives.

APCO's 10 Sustainable Packaging Principles

1. Design for recovery
2. Optimise material efficiency
3. Design to reduce product waste
4. Eliminate hazardous materials
5. Use recycled materials
6. Use renewable materials
7. Design to minimise litter
8. Design for transport efficiency
9. Design for accessibility
10. Provide consumer information on sustainability

Australia's 2025 National Packaging Targets

- 100% of all Australia's packaging will be reusable, recyclable or compostable by 2025, or earlier
- 70% of Australia's plastic packaging will be recycled or composted by 2025
- 50% average recycled content will be included across all packaging by 2025
- Problematic and unnecessary single-use plastic packaging will be phased out through design, innovation or introduction of alternatives.

By integrating these principles into the design and procurement of packaging materials, APCO members can collectively work to meet Australia's 2025 National Packaging Targets.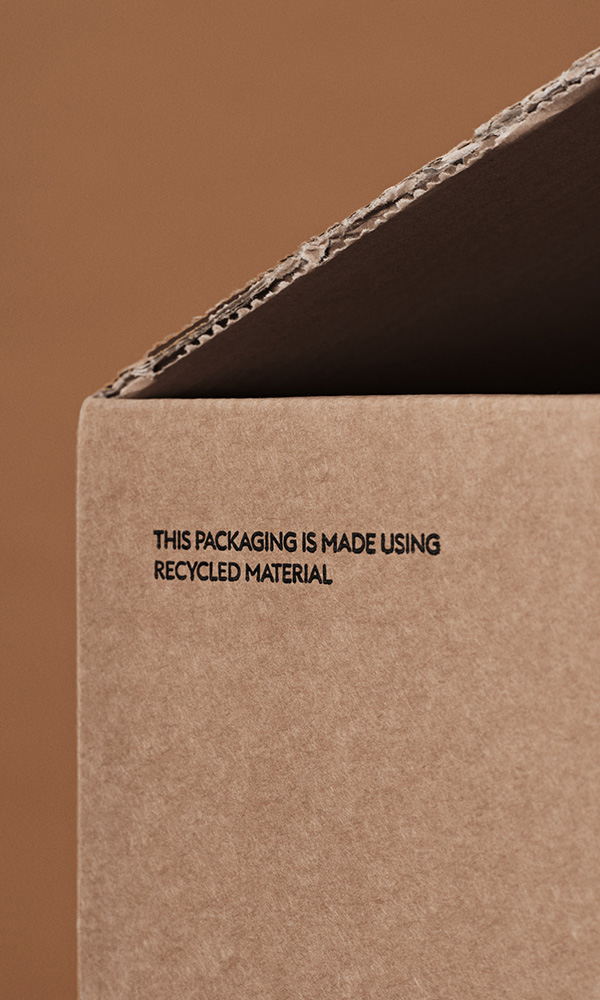 The Stats: Packaging Consumption & Recycling in Australia


According to APCO's latest statistics, 6.26 million tonnes of packaging materials were placed on market in the 2019-20 financial year, of which 3.41 million tonnes were recovered – a recovery rate of circa 54.5%. Of the recovered material, 65.2% was paper & paperboard, 20.5% glass, 5.2% plastic, 4.1% metal and 5% wood.

Diving deeper into the statistics, APCO found that of the 1.12 million tonnes of plastic placed on market, only 179,000 tonnes (15.9%) was recovered. Considering the Australian National Packaging Targets target a plastics recovery rate of 70% in 2025, significant improvements are required in the use and recovery of plastic packaging.

Whilst recovery rates are gradually improving (overall recovery in 2018-19 was estimated to be 50%), a massive 2.85 million tonnes of packaging material were still sent to landfill in FY19-20. This level of waste not only generates huge amounts of landfill, but it also perpetuates plastic pollution, consumes vital natural resources, and generates higher levels of GHG emissions through the extraction of resources and manufacturing of virgin raw materials.

Source: APCO, Australian Packaging Consumption & Recycling Data 2019-20
Our Sustainable Packaging Commitments


We recognise that we have a responsibility to reduce the environmental impact of the packaging used across our supply chain by designing and sourcing sustainable packaging products that are reusable, recyclable, or compostable, manufactured from recycled or renewable materials, and by making it easy for our customers to understand how to treat our packaging after they receive it at home or in store.

We are committed to integrating the Sustainable Packaging Guidelines into core business processes such as design and procurement processes, and we have pledged to collaborate with our brand partners to improve the sustainability of packaging materials across our supply chain.

Our first priority will be to evaluate our own in-house packaging and transition to new sustainable alternatives in 2022. Once this transition is complete, we intend to roll-out these new sustainable packaging standards to our third-party distribution partners in Australia, to ensure our products are shipped with a consistent level of quality. Finally, we will engage with our local and international brand partners to understand their own sustainable packaging goals, and collaborate towards shared improvement.

Our Progress to Date & Targets for the Future

- We use 'BioFill' loose-fill in our shipping cartons, a biodegradable loose-fill product made from renewable corn starch.
- The chair bags we use to protect our seating products are environmentally degradable and are manufactured using 'd2w', an additive that breaks plastics down at a molecular level without leaving behind microplastics.
- We are redesigning our shipping packaging with new sustainable materials to ensure that our customers can recycle the packaging at home, through standard kerbside recycling. We are aiming to launch new recycled and recyclable card cartons, and recyclable paper packaging tape in 2022.
- We are designing new infographics to apply to our shipping packaging, to help our customers recycle the packaging correctly.
- We are optimising carton use in the warehouse to ensure we use packaging products efficiently and reduce waste.
- We have launched a new project to redesign our retail bags, with the aim of launching new reusable and recyclable bags made of recycled and renewable materials.
- We have made a formal commitment to APCO that by 2023, 20% of all the packaging products we procure will contain recycled or compostable materials.

This commitment has been endorsed by our CEO/CFO, James Morton, and all staff involved in procuring packaging products are committed to sourcing the most sustainable products available.